Usually when we think of building materials we think of brick, wood or stucco but you can add this new material to the list: cardboard. This is a very durable tiny house build out of cardboard and it looks like nothing you'd expect.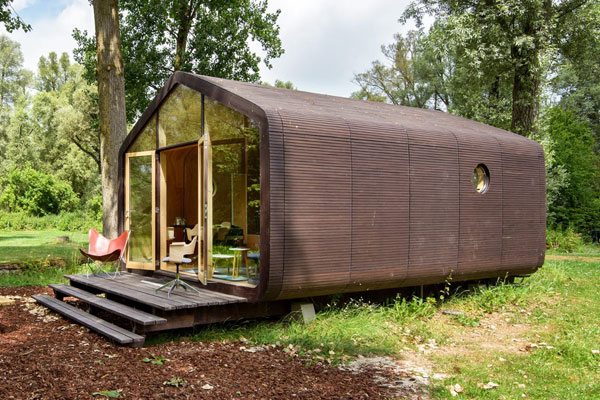 Called the WIkkelhouse, it's made by wrapping layer upon layer of cardboard around a rotating house shaped model. It was invented by the Amsterdam-based company Fiction Factory. The name is inspired from "Wikkelom" which is the Dutch word for "wrapping"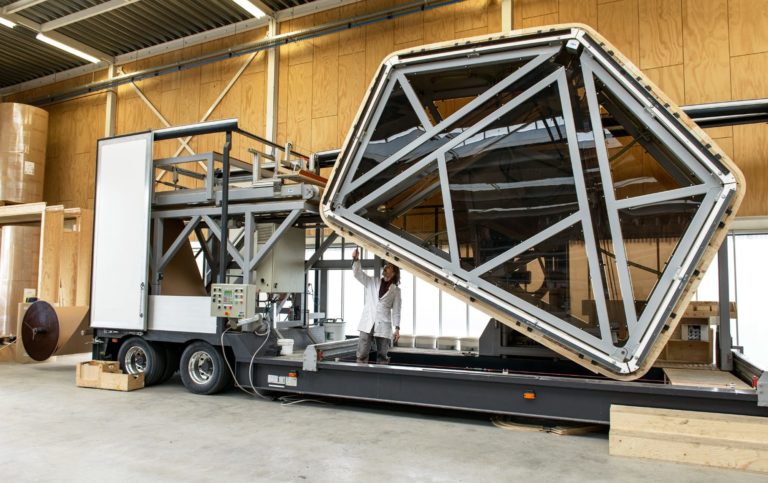 Each one of these houses has 24 layers of cardboard glued together. The finish on the outside is a waterproof foil covered with a wooden façade.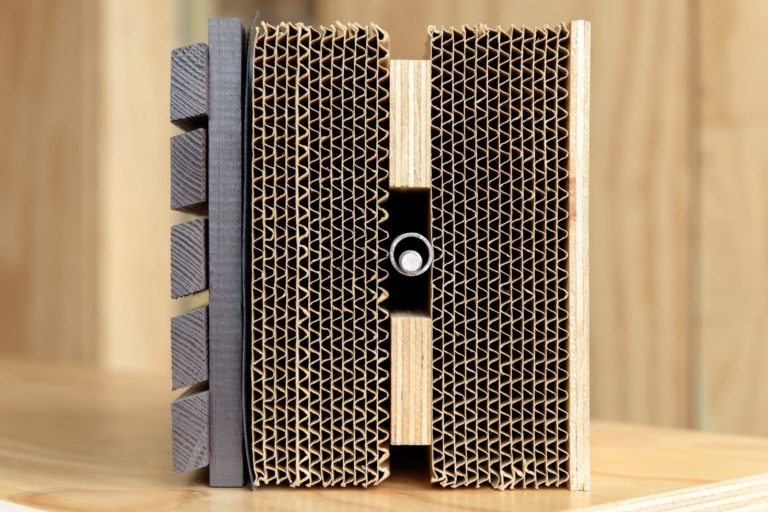 Another benefit of this house is that it's modular, meaning that each of its 5-by-1.2 meter segments can be put together anyway the customer wants.
The people over at Fiction Factory say these houses can last up to 100 years and you can build one in a day.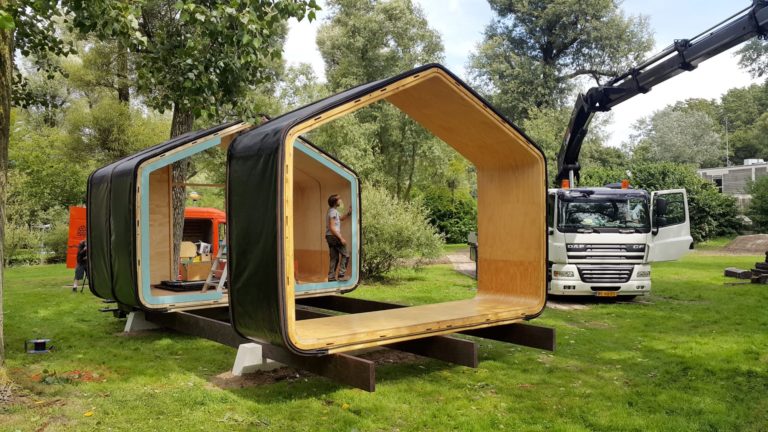 Its many uses include: spare bedroom, home office, cabin retreat or full-time house.
If you plan to get it as a full-time house you can get the "smart home" segment that has a bathroom and a kitchen.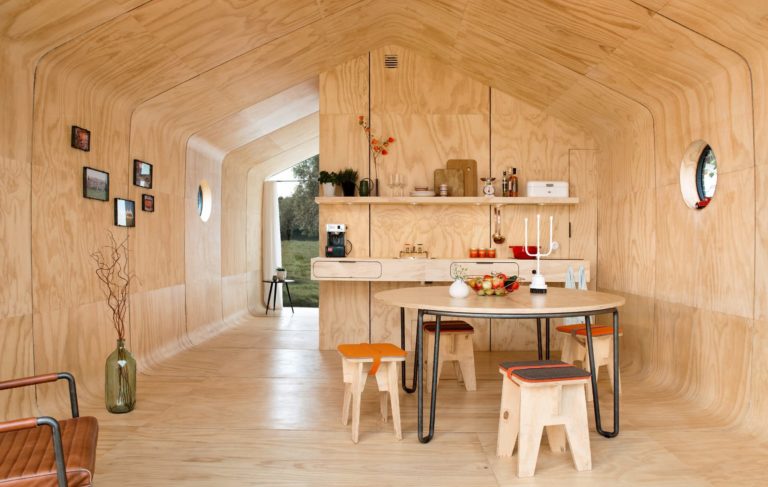 People so far have made this house into a beach house, an office, a boathouse and even as a spare classroom for Amsterdam University.
The demand is so high that theirs is a waiting list for these cardboard homes. They are unfortunately only available in Europe at the moment.