This woman has been living 2 years in this small Mongolian Yurt she got from Groovy Yurts.
She uses candles for light instead of electricity and has a small woodstove for heating and cooking. The water she uses she hauls over a nearby spring.
The only thing she needs power for is her phone which she charges on her way to and from work.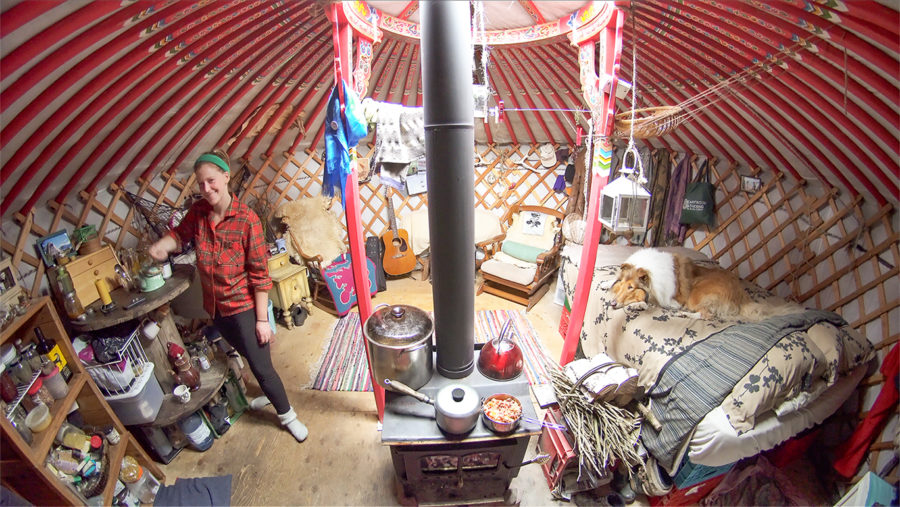 The yurt is nestled in a pocket of forest on a friend's farm and she helps out in the farm in exchange for being allowed to live on the property.
She makes money from being a nature mentor for small groups of kids a few days each week.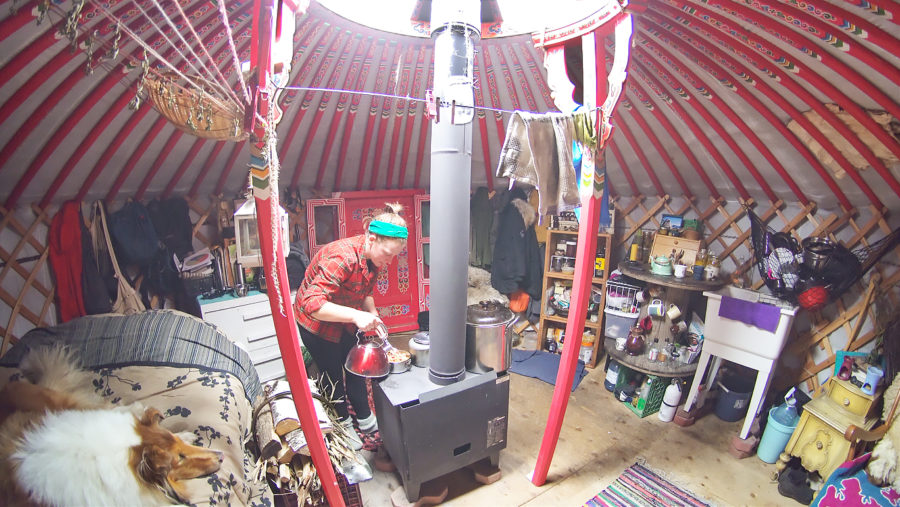 She grows her own food and makes tinctures from plants.
Her hobbies are reading, making music and playing with her pet.
She said that sometimes living off the grind can be challenging, especially when you don't have neighbors around to keep the fire going.
Beige also said that she wants to invest in solar panels.