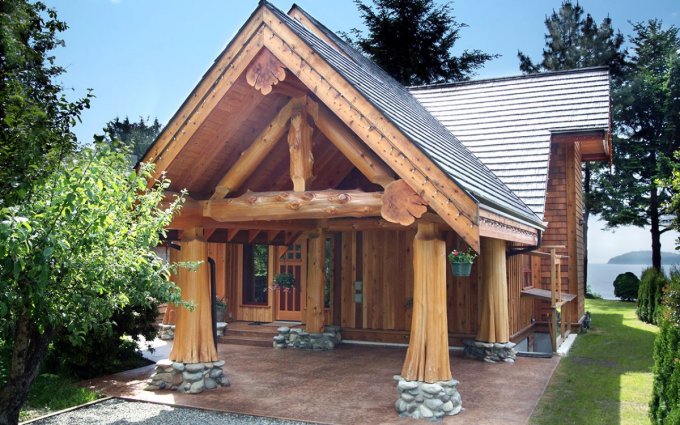 The log house is situated by the lake and has a spectacular entry with flared cedar posts which give the house a special character. You can access the rustic interior passing by the appealing carport made from huge stone posts. Inside the log home you have a beautiful lake view.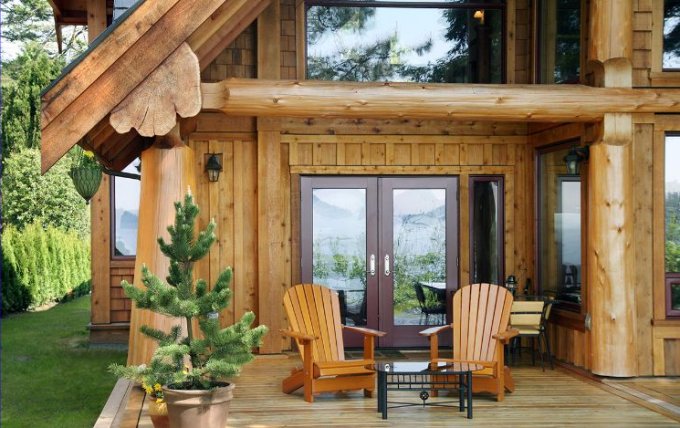 This log home is located in Canada's harmonious small town of Gibsons, British Columbia.
There is a perfect deck located in the back of the log house. It has an amazing view to the lake and also it's ideal place for your morning coffee or breakfast. You can simple enjoy there.
In the indoor area there is a living space with an open concept and the first thing that draws your attention is the stone fireplace. Also a lot of lightning is coming from the big windows.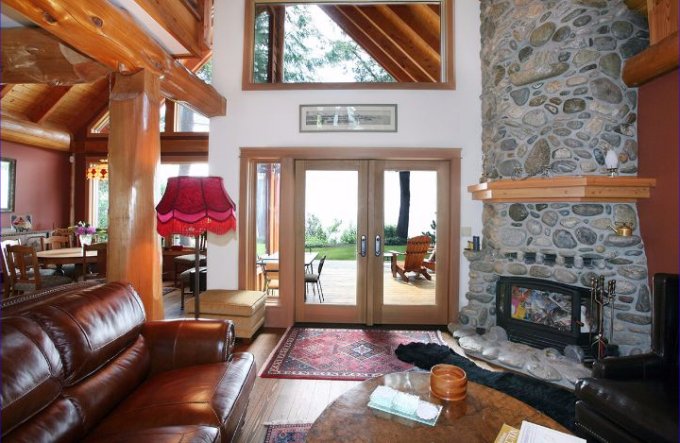 The kitchen is simply gorgeous. It has modern appliances which perfectly fit the wooden design. There is a lot of space and the dinning place will leave you breathless.