If someone asks you if you were raised in barn you might be insulted, but I bet that anyone would be proud to call this barn their home. Or a home away from home.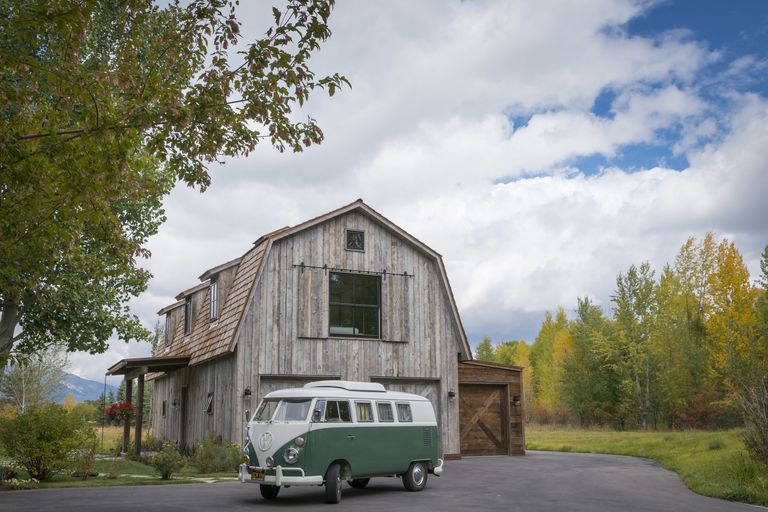 The owners of the property wanted to add a guest house-slash-gym. They loved barns was the thing that inspired the structure. They hired architects John Carney and Matt Rowers from the Canrey Logan Burke firm. These are the guys behind the Laurance S. Rockefeller Preserve building and the renovation of the Jackson Hole Airport.
The barn began with a classic shape on which the architects added a gridded glass wall on the second floor.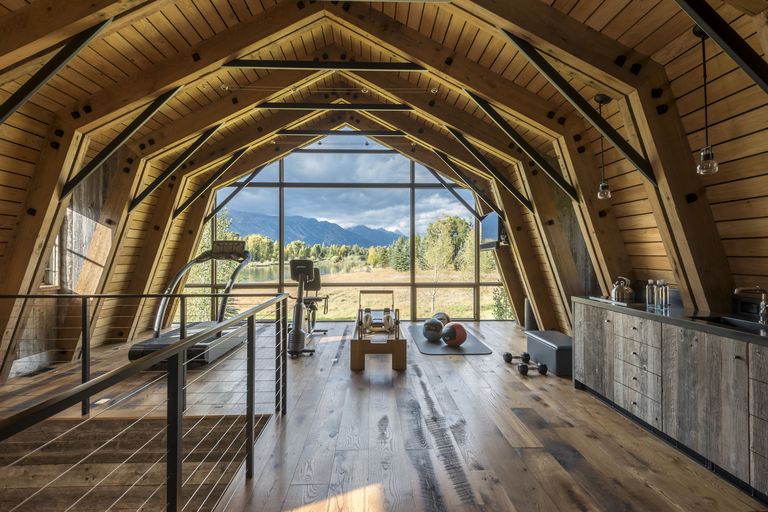 The big windows inside offer great views of the Teton Range mountains while allowing huge amounts of daylight in.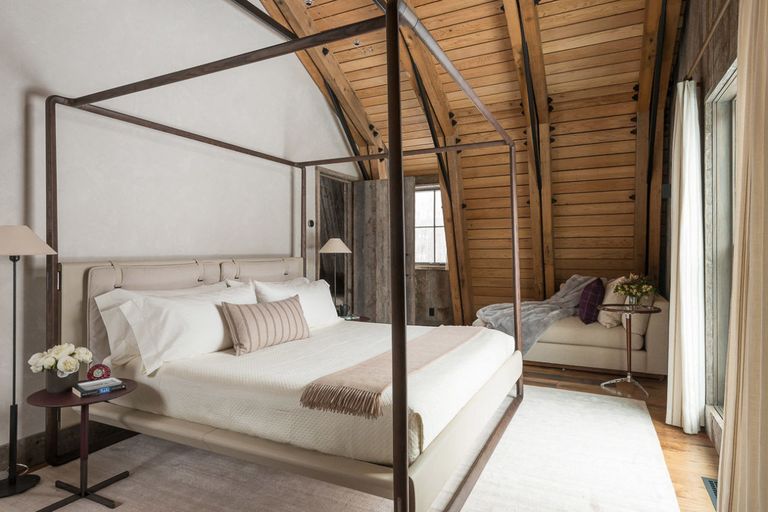 For such a rustic looking building the interior, which was designed by WRJ Design Associates is very modern.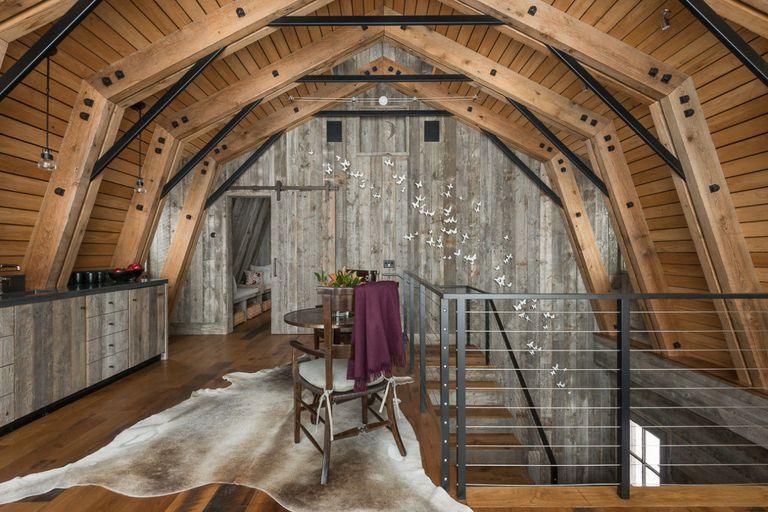 The bedroom, bathroom and kitchen give guests a place to stay. The open workout space serves a practical purpose for year-round use.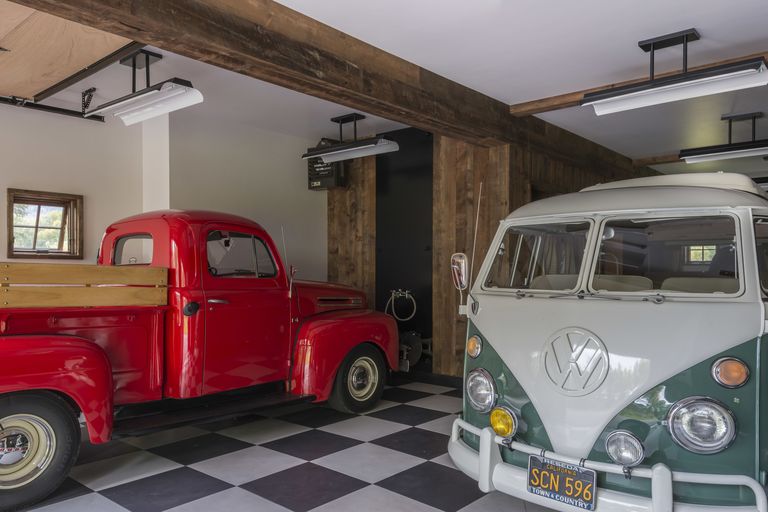 On the first floor, the garage houses vintage vehicles from the owner's collection.
This is an amazing guest house and we'd love to spend a night there.