Sometimes you think you've seen every variant of a beautiful tiny house when out of the blue comes what is probably the most adorable A-Frame ever built.
Alla Ponomareva and her husband Garett who live in Missoula, Montana built this very beautiful A-frame cabin on their property as a guest house. Builder Darek "Deek" Diedrecksen was the original designer of the plans, he managed to build his cabin for a meager sum of $1200, while Alla with her ingenuity managed to reduce to cost to $700 dollars. She achieved this by using a lot of repurposed materials such as window frames, logs nails and different odds and ends they had on their property.
The couple, already experienced with other DIY projects managed to finish the cabin in a short period of three weeks. Alla's Blog Post said that her favorite part of the cabin was the wall that lifts out, this gives the cabin extra charm during the warmer months and increases the square footage.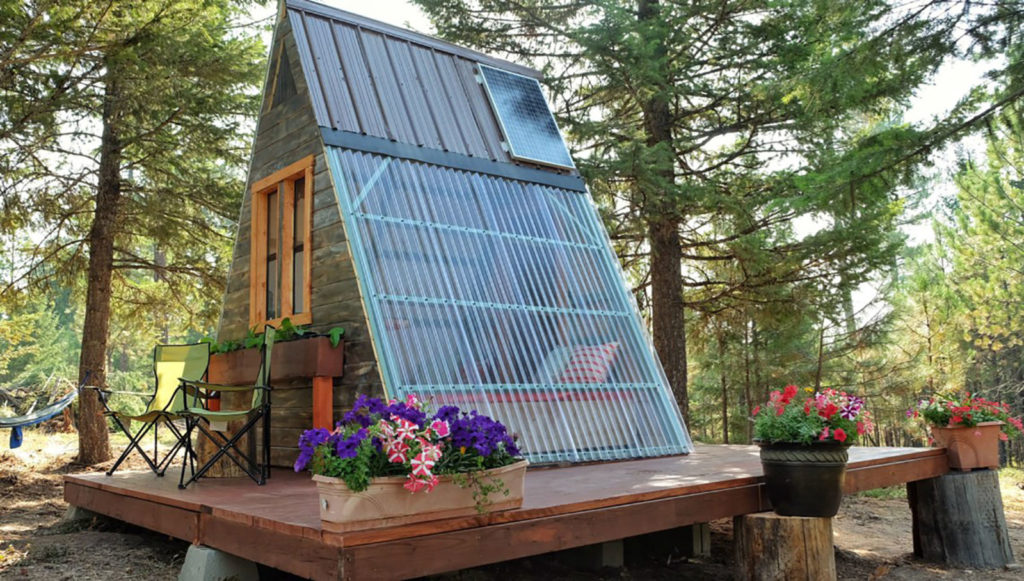 A beautiful design choice is the fact that the movable all is transparent, letting in a lot of natural light even when it's closed. ( If you are curious about insects, Alla says that during the summer they are a non-issue )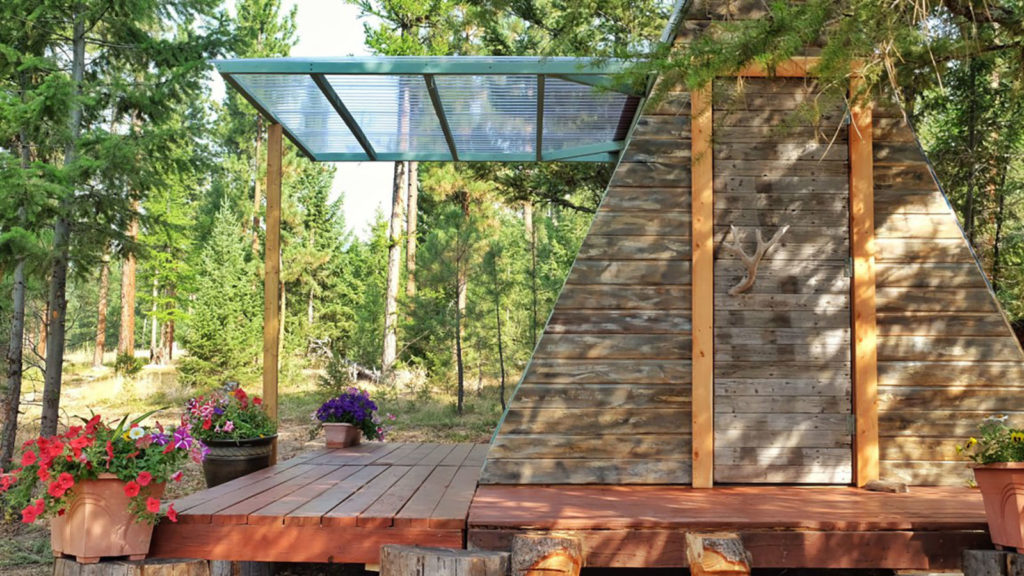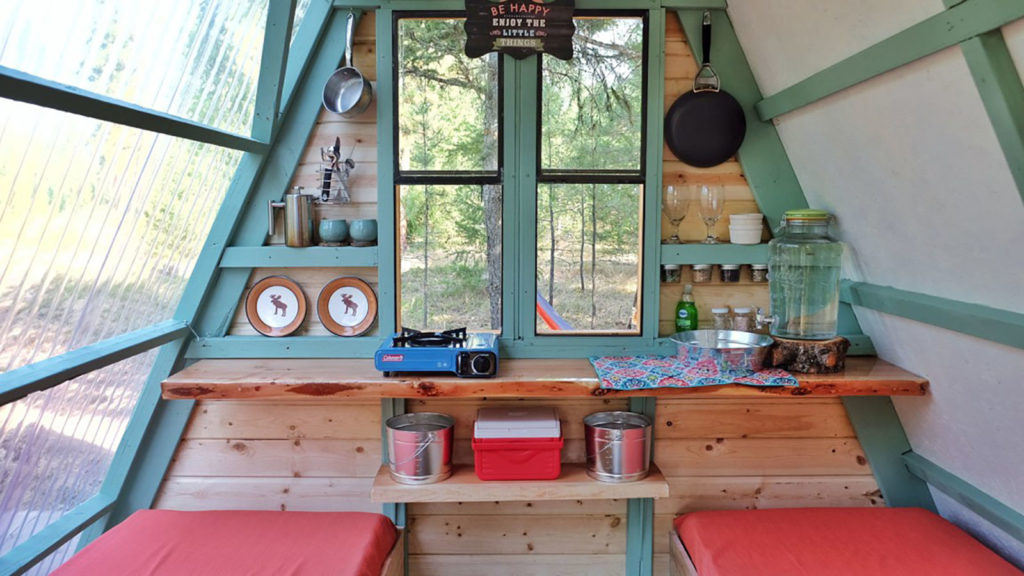 The cabin sports two single beds and is filled with many different country-themed odds and ends. The cabin unfortunately doesn't have running water or a bathroom. Guests must use a nearby outdoor toilet and a shower that runs on solar power. The beds can of course be pushed together making it a comfortable full sized bed and the couple also installed a solar-powered outlet that makes the cabin a comfortable place for a good night's rest.
Alla hopes that her visitors will be able to "enjoy watching the stars from the inside of the cabin at night" while drinking some of her husband's tasty homemade brew.