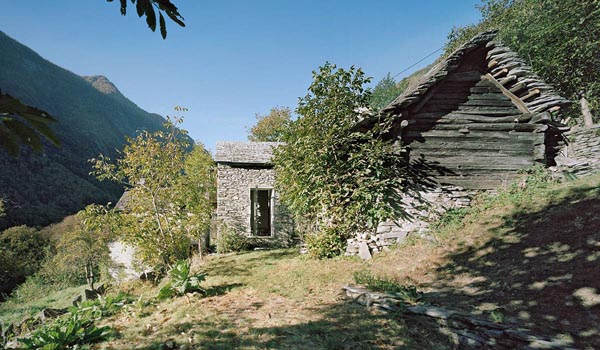 It's surprising to discover what's on the inside of a 200-year-old shack. This is one of the most interesting I've ever seen. The shell of the house is more than 200-years old. Located in the rural village of Linescio, Switzerland, the stone farmhouse is rustic and comfortable and I am sure you can live in it as it is.
You have probably passed over a place like this before without ever knowing how nice it is on the outside.
200-YEAR OLD SHACK IS A VERY BIG SURPRISE ON THE INSIDE
Many times we mistake what we see on the outside without looking on the inside. This shack is 200 years old and while it doesn't look so bad on the outside the owners decided to remodel and they remodeled – on the inside.
YOU'D NEVER GUESS WHAT'S INSIDE…
UNTIL YOU OPEN THE FRONT DOOR AND LOOK AT THIS…