A little creativity and some knowledge can go a long way into changing old structures like an alpine garage into a beautiful cottage.
The old man who lives in the house raises herbs and tends a garden. His garage was unused as it was just for a vehicle. What the garage had though was a perfect location with a view to the entire mountain range.
From Kirsten Dirksen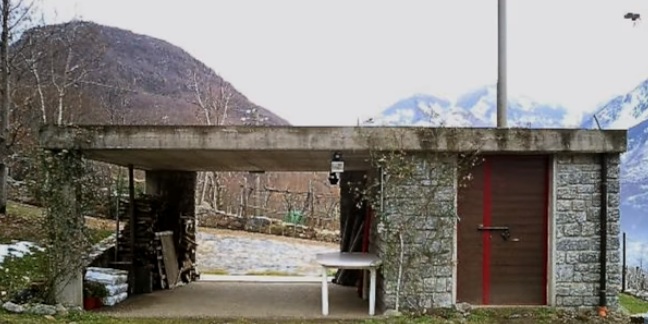 Architects Gianmatteo Romegialli and Erika Gaggia saw that their friend Carlo "Dino" Marchetti had a garage with an amazing view of the Italian Alps. They suggested to Carlo to turn his garage into something "fun". Because Dino had a great passion for gardening they built a steel frame around the building and let the local plants and vines to completely encircle and wrap the home in second skin of nature.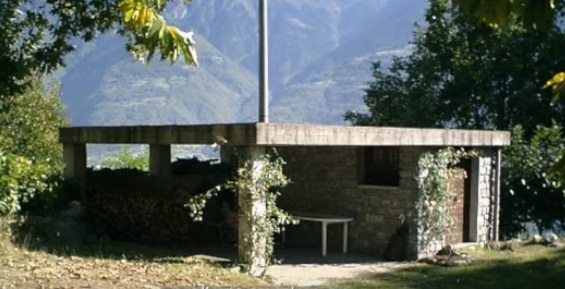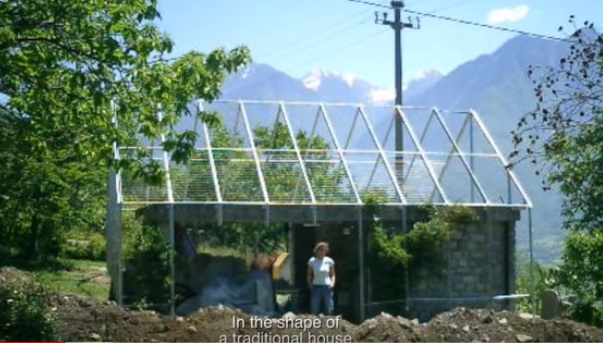 On the inside, most of the cement was left as it was. Industrial materials like steel were added to build a kitchen and frames for the windows. By adding a hole in the wall between the old garage and the former storage room the space was expanded into a second room for relaxation and potting the garden.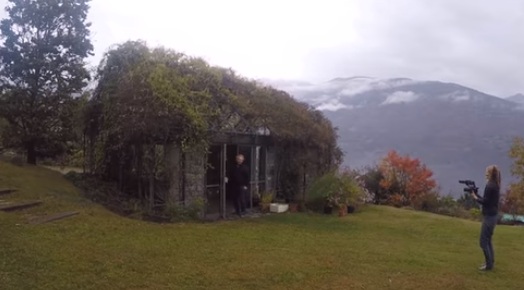 High above the province of Sondrio In the Alps, what is now known as "green box" is shaped like a normal home, but the amazing plants give it the gable-roofed shape. Using simple glazed panels and simple joints, the architects managed to create the feeling of a lived-in greenhouse. Like anything living in nature, the cottage changes with the seasons to match nature.