Elon Musk's Tesla company has been a cutting edge company that have been making amazing innovations in the automotive and energy fields. They produce arguably one of the best electric cars in the world, they innovate with solar roof shingles and they are making waves with  their massive, grid scale batteries.
Now Tesla have decided to make a foray into the tiny home market. They created this tiny home on wheels that comes equipped with a Powerwall and it can be towed by the Tesla Model-X. The little home is called "Tesla Tiny House" and it has been touring Australia recently. Below is a video of it during the Brisbane Home Show.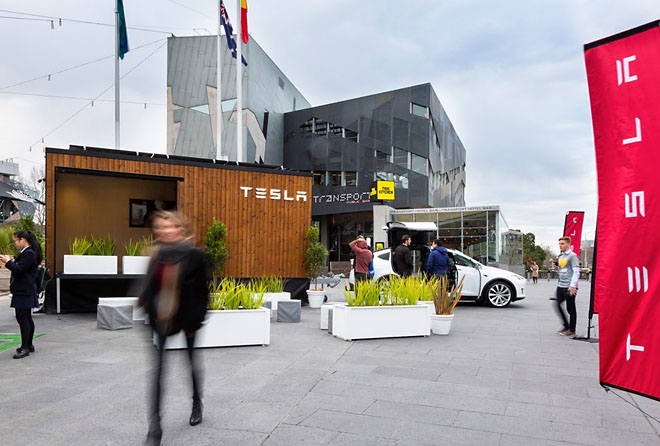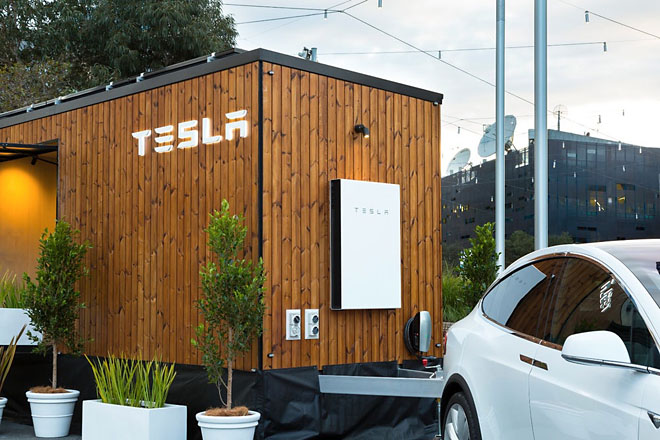 The interior is designed more as a showcase of the power of tesla products rather than a fully fledged home. The inside allows visitors to design their own solar power system on a screen and all the electronics are powered by solar. Everything inside the home can be controlled and monitor by a Tesla app.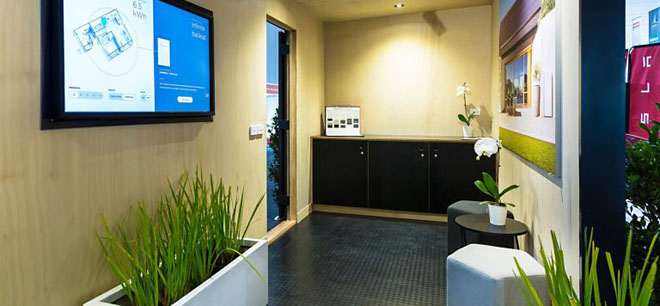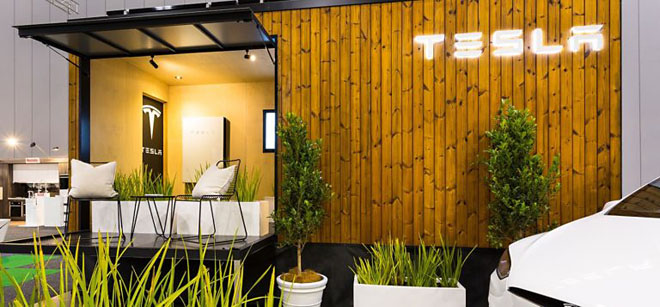 The company said:
"The tour is designed to provide a one-on-one educational experience on how to integrate Powerwall and solar to seamlessly power an entire home 24/7, allowing Australian consumers to gain control and understanding of their power use."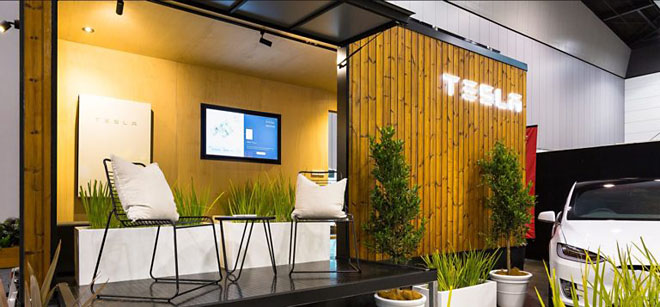 The home is built from local lumber and its measurements are 6 by 2.2 meters and it's total weight is 2 tonnes. The little home can be towed with the Tesla Model X which has a towing capacity well over 2 tonnes. What's amazing is that the car can be charged from the onboard  solar system.
Being cutting edge, the price for this tiny little home is probably going to be pretty steep, especially if you include the Model X into the equation. But the idea is very cool, a car towing a small home and everything being run by solar power.
The home will be launching in Australia where Tesla plans to build the world's largest battery installation. There is no news that the home will be going on tour in other countries in the world.