After all day hiking in the mountains, kayaking along a river and exploring the woodlands, there is no other feeling like returning to a log cabin like this one. A full day in nature can make you feel tired but later you'll have the most satisfying and relaxed evening, of course in the heart of this log cabin. The amazing nature will positively affect your body and soul and take you away from the busy city life.
In practice all log cabins are situated far away from the cities. However, this cabin, believe it or not, is located in Seattle, Washington, and you can get there for approximately 15 minutes by driving a car from Seattle's downtown.  Also you can find this log cabin on Airbnb.
In general, the cabin is nested in the woods and surrounded by the Haller Lake. It magically attracts your attention. It has an interesting type of large windows in the bedroom which offer you a delightful view from the inside.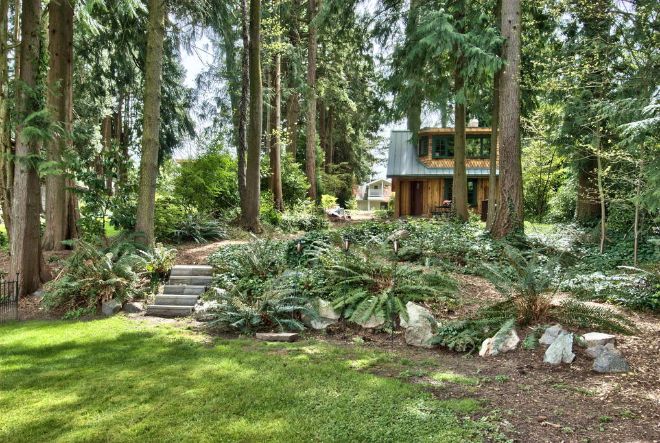 The cabin has a lovely garden surrounded by a lot of tall trees and timbers. Also, there's a veranda looking straight into the lake where you can sit all day long, fishing and enjoying your favorite drink or meal.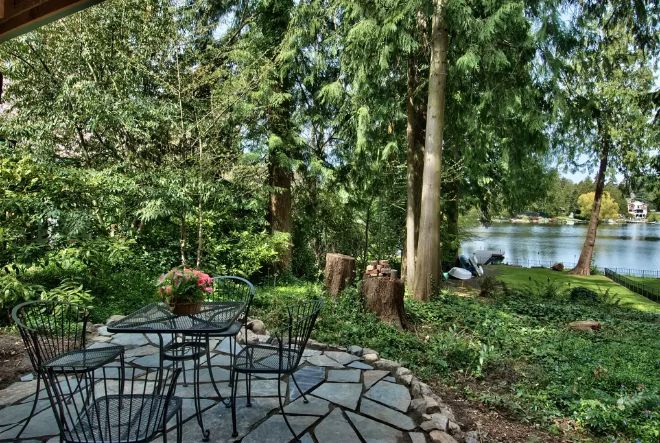 There's no doubt that you'll like the interior style of the cabin with perfect combination of wood and rock and open plan design of the living room, meaning no internal dividing walls.
The most attractive characteristic of the living room is the old adorable fireplace. The living room also consists of a dining table located near the windows and a small kitchen for having the perfect meal.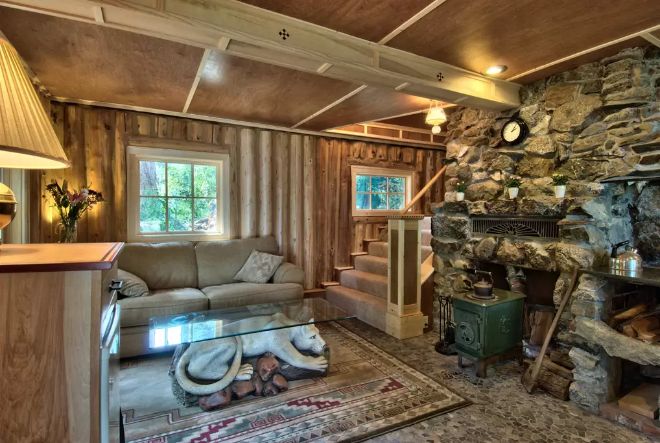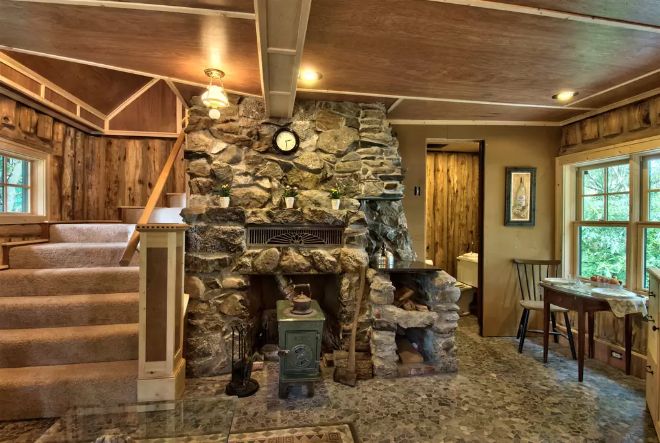 The decoration of the cabin's walls is made with logs which give a perfect rustic feeling.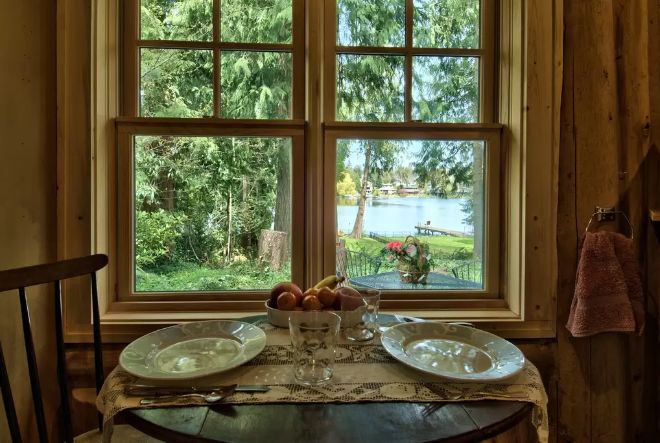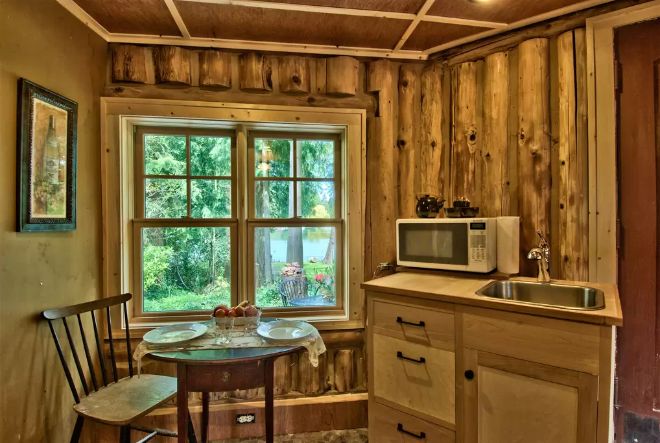 Just take a look at the bedroom which is on the second floor and the cozy huge chair. Simply gorgeous.
The bathroom is also decorated with stones and there's a lot of space for showering.