Encircled from all sides by trees, this rustic retreat sits beautifully amidst the forest.
Built right next to Mark West Creek, this cabin feels like it's in the middle of a forest even though its surrounded by Californian wine country ( South is Sonoma Valley, Napa is east and the Russian river is to the west ).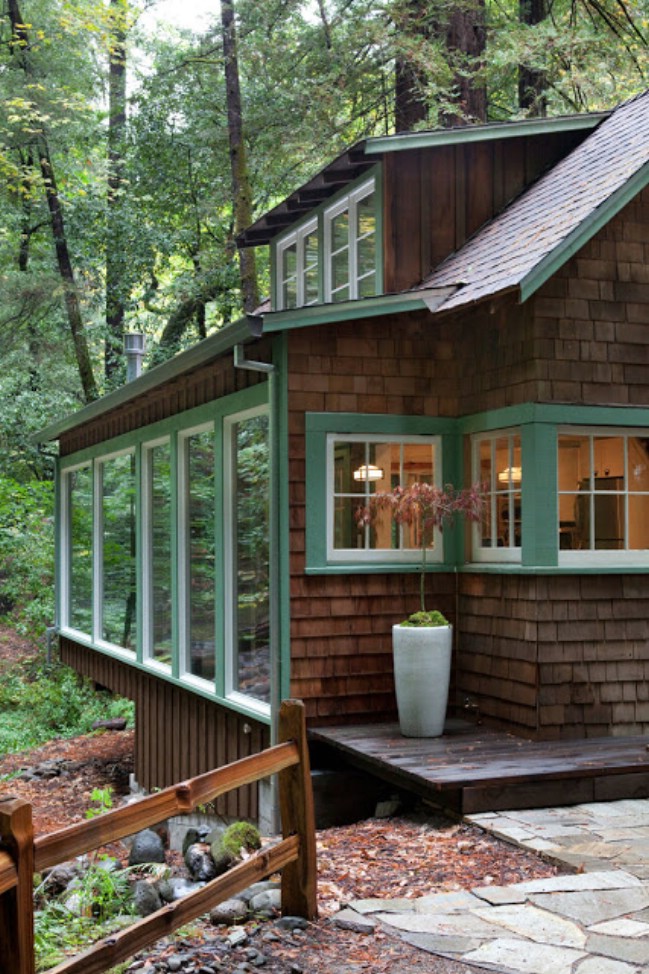 It was built as a retreat back in the 1920's, and updated in modern times by architect, Amy Alper. Surrounded by redwoods and firs, one cannot imagine a better getaway than this.
On the outside the cabin looks rustic thanks to the weathered shingles, while on the inside the open space layout and the contemporary interior give it a modern look.
The inside also has a fireplace to make it cozy in the winter months, beautiful beams made from reclaimed wood on the ceilings and huge windows to enjoy the forest view.