This adorable house is located by an amazing green forest in summer and gold beauty in fall.
It has a spacious and stunning porch equipped with a fireplace where you can relax and enjoy the sweeping views. The interior of the house has a modern furniture and rustic design. It is very spacious for any kind of entertainment and also perfect for a blanket and a good old book. Sitting all day long on the porch and warming up in cold days by the fireplace is an amazing idea filled with an impressive view.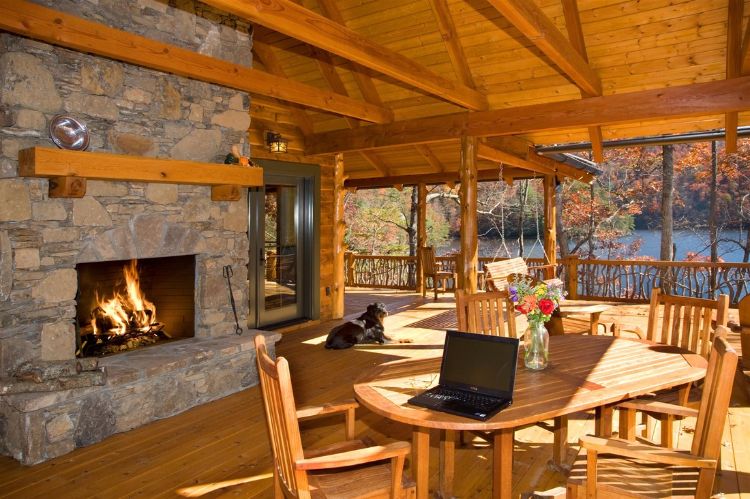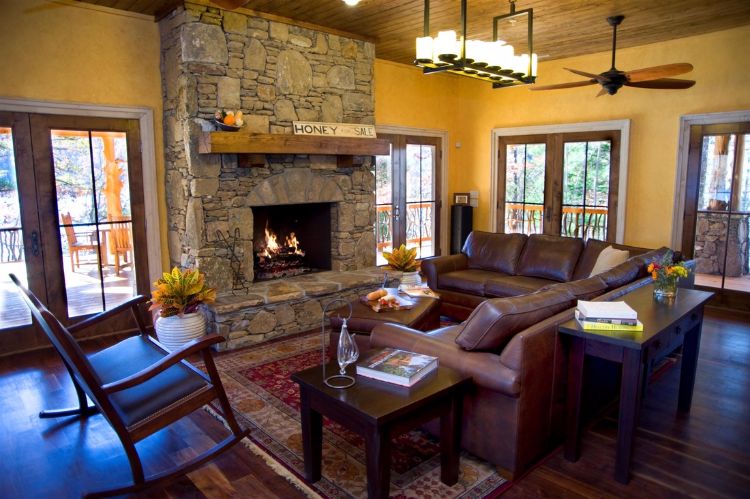 In the kitchen there is a plank ceiling perfectly combined with the floor made from dark brown wood. The lights give a special character to the kitchen and everything combined together leaves a unique, rustic style.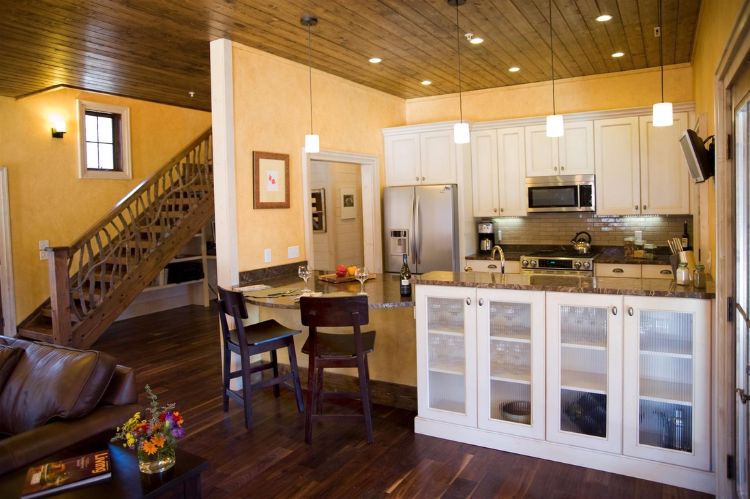 The bedroom has a nice view and the lights are improvised like a tree which fits the style of the bed.