Take a look at this oversized tiny home with a nice wraparound porch built right into the house. Called Athens 520, it's technically a park model home and can be converted into a mini-mansion on wheels.
It's pretty big for a tiny home but it's still going to be perfect for those that want to downsize from something much bigger. Take a look at the picture below and give us your opinion on this amazing home.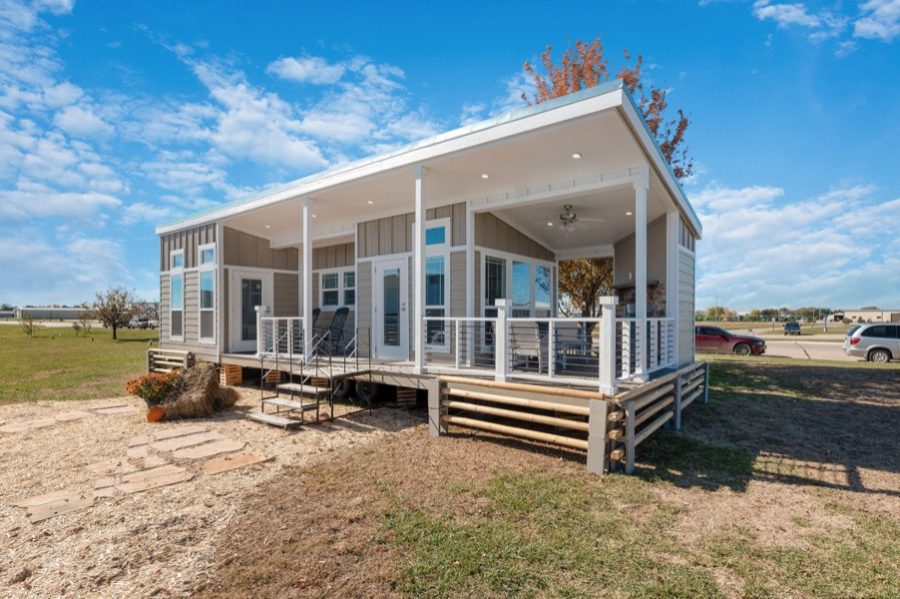 Isn't this so nice, it's so convenient to have covered outdoors space.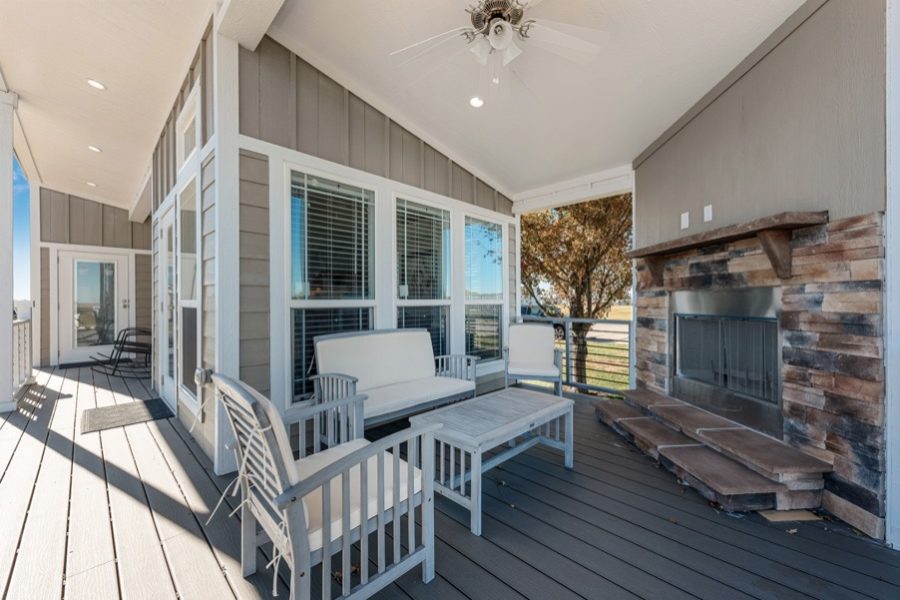 The house also has a very unique fireplace.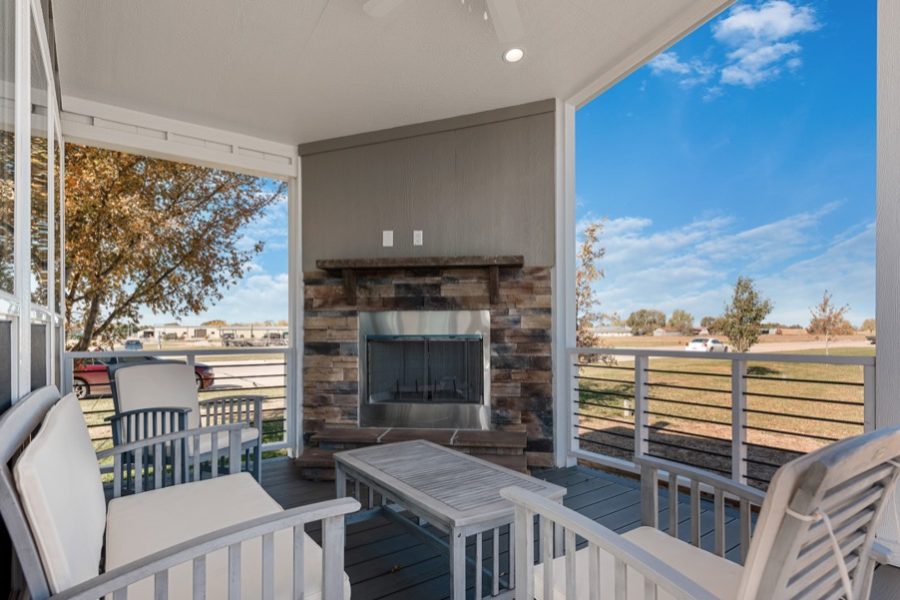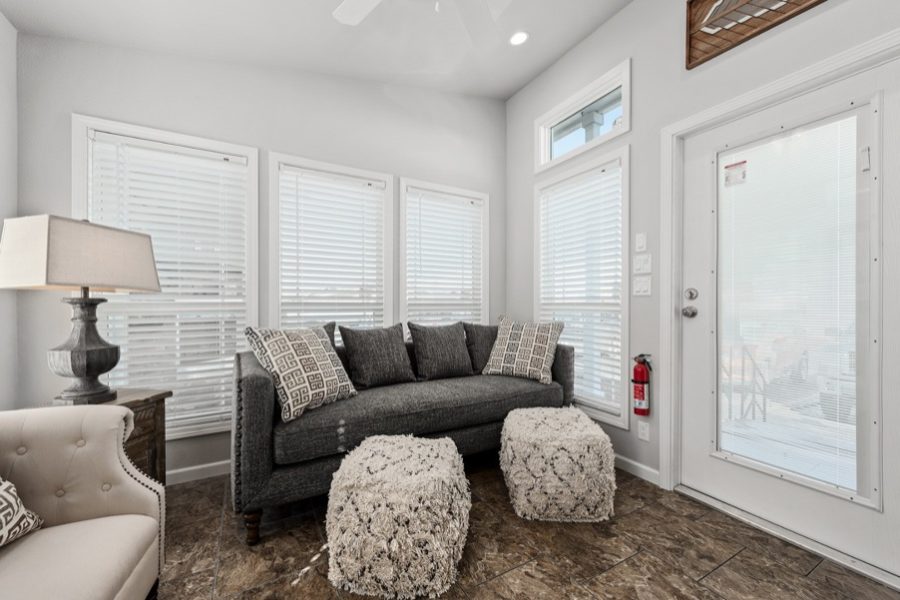 A comfortable couch, fan and a split ac with a cool barstool table.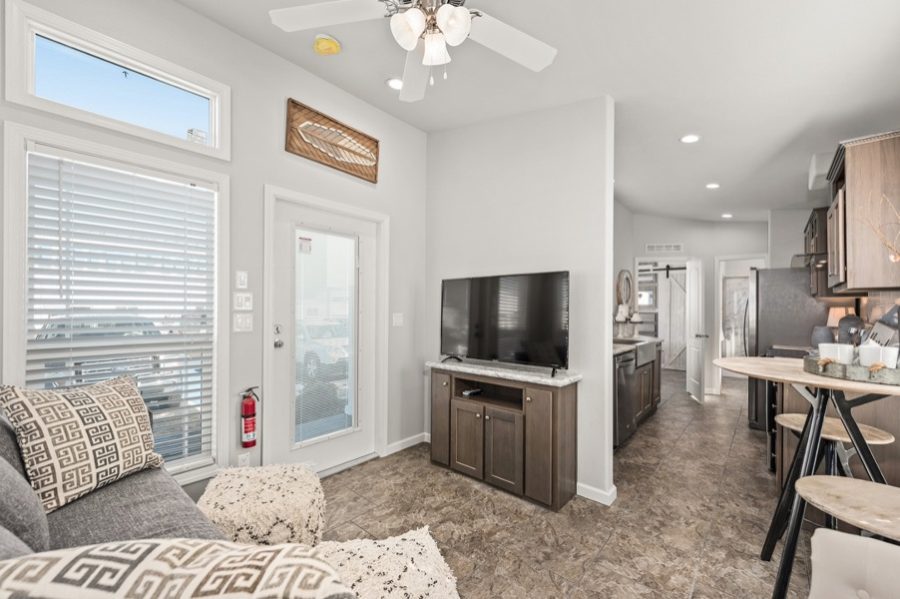 A look from the other side give you a look of the layout of the home.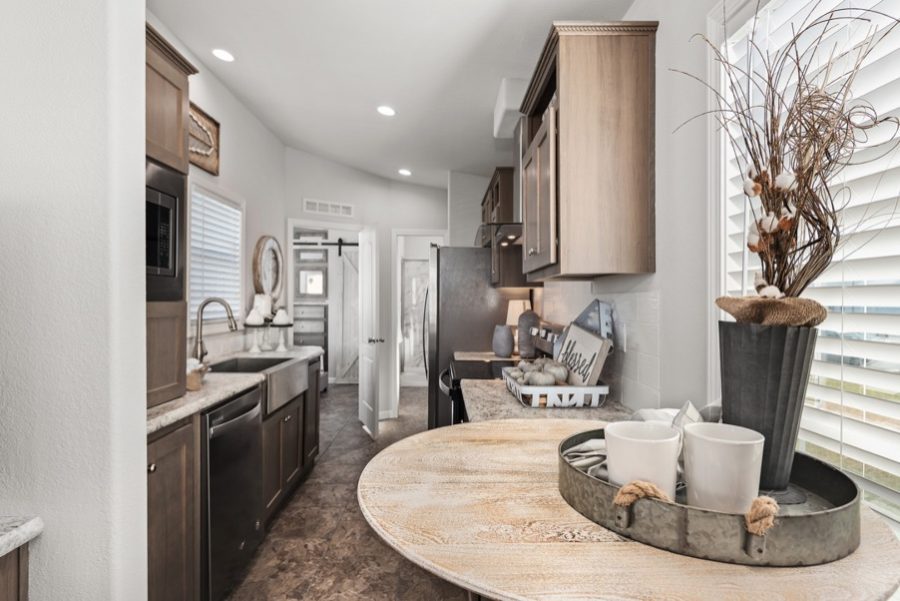 The kitchen has a very convenient kitchen sink which is perfect for doing dishes by hand.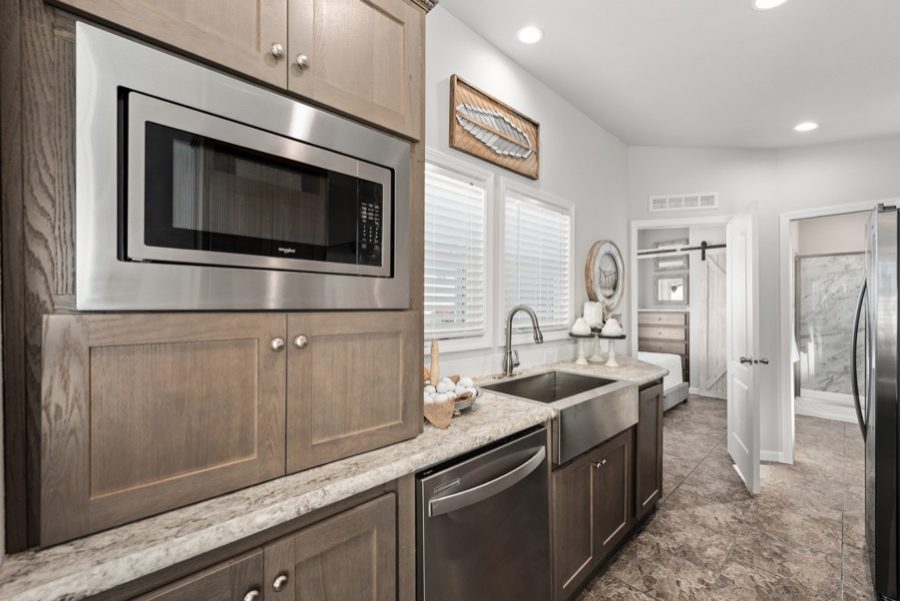 This photo gives you a peek into the bedroom and bathroom, but the focus is on the kitchen cabinets and appliances.