This fabulous and luxurious log cabin is designed and built by Lohss Construction. It is located in Big Sky, Montana, in the world famous Alpine valley. There are two large ski resorts in the surroundings and breathtaking wilderness. The natural scenery is really gorgeous.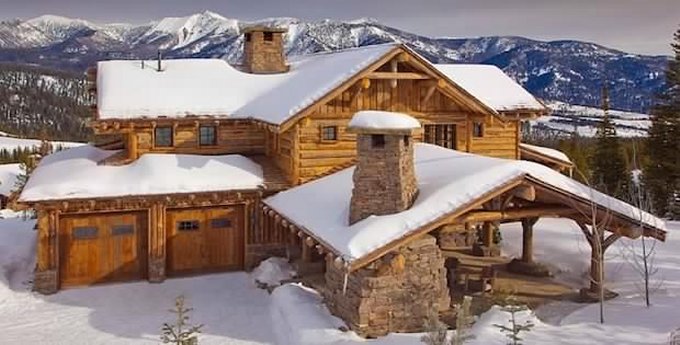 This outstanding log cabin is called Spanish Peaks Cabin. It has a 5000-square-foot. The custom made interior decoration like the elegant fireplace, stunning chandelier and other ornaments enhance the character of the log cabin. 
This house is a real masterpiece. The interior is designed with great attention to detail and provides sense of warmth and luxurious atmosphere.