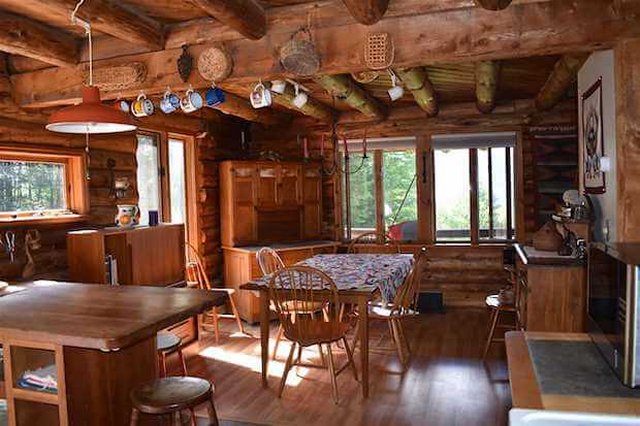 This is a rural log cabin with mountain view where the time stops and you feel relaxed and with substantially less pressure from the everyday life.
It has 3 rooms and 2 bathrooms, decorated with provincial allure, nestled on the Sider Mountain Road in Warren, with all-day sunshine and huge views to the west of the entire Lincoln Peak Bowl. Hidden in a private area displayed by its forest enclosures this great log lodge has an open floor plan on the first floor with brilliant warmth, wood stove and wooden floors leading you to a secured courtyard on the west side of the home.
The log lodge also has a separate workshop with power that can be used if needed.
Let's look around: