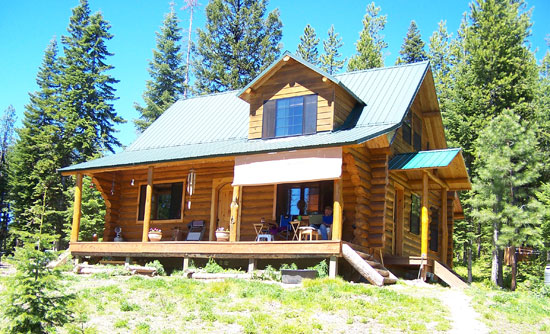 Betsy and Larry Mehaffey live in an off-grid home on a mountain in Dixie, Idaho. They built their own cabin by hand and they are very proud of it. It is a small but beautiful and comfortable cabin. It is very cozy in a rustic style. 
Their story began in May of 2001 when the couple flew into the small mountain community of Dixie and immediately knew that it was the perfect place for their new home. They came to hold services at the church, because the husband was a pastor and a pilot at the same time. Soon, they sold the plane and bought 5 acres land, 3 miles south of the town. After three years when their kids went to college, they sold their house and without any debt moved into the cabin they had built on their property.
In June, they pitched a tent on a friend's yard on the mountain, bought 55 logs and started peeling, scribing and coping them for construction of the walls. After four weeks of long hot, windy and rainy days, they built the walls.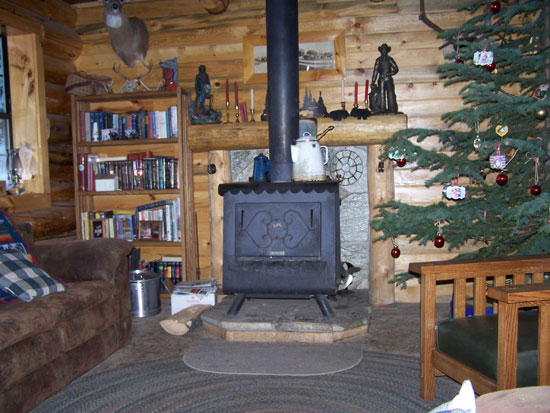 The long hours continued in the next months with hard work for the construction of loft and roof structure and the installment of the metal roof. They had a little help by the kids and friends who visited for weekends, but most of the time, they did all the work by themselves. They did the windows and doors just before the snow in the beginning of November.   
They paid around $22,000 for the foundation, logs, windows, roof and everything else. They built their own furniture. They paid around $10,000 for additional costs for installation of a generator/battery system and installation of a new pilot-less water heater.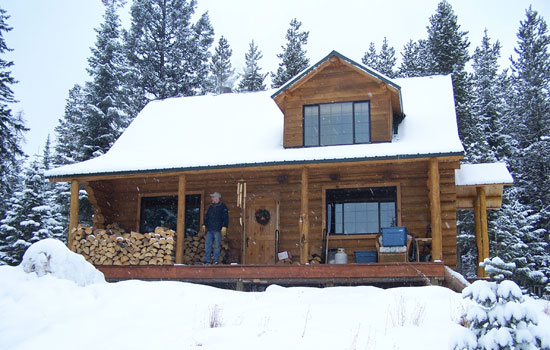 By doing almost 100% of the work themselves, the process was very slow and hard but at the same time more affordable and fulfilling. By doing the project by ourselves, we avoid large debt. The hard work paid off because today they are living in the cabin of their dreams.