What we have for your eyes today is a waterfront log home unique in its very own way. The way this home was built makes it one-of-a-kind both on the outside and on the inside.
This waterfront log home is packed with a stunning wraparound balcony and as well as a boat. Guests will no doubt enjoy the beautiful interior that never fails to stand out, especially with all superior craftsmanship as well as attention to detail.
If you too are a fan of unique log homes, there is no doubt this will leave a lasting impression. Now that we've brushed past the basics, it's time to take a look inside and see what this beauty is all about.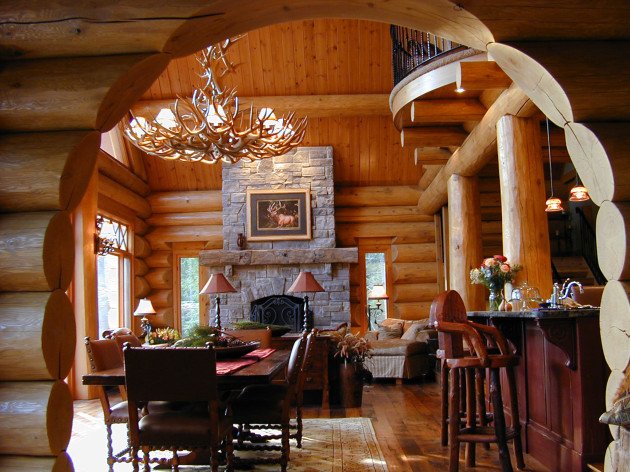 It's worth noting that this warm and welcoming log home interior includes curves as well as carefully placed logs to create a mesmerizing effect.