Turning old airplane parts into furniture has been done for a long time now but what about converting a whole airplane into a home in the forest? Bruce Campbell, an engineer from Portland, Oregon converted a retired Boeing 727 commercial airplane into a fully functioning home with power and running water. The plane sits on a wooded suburban lot he purchased when he was younger.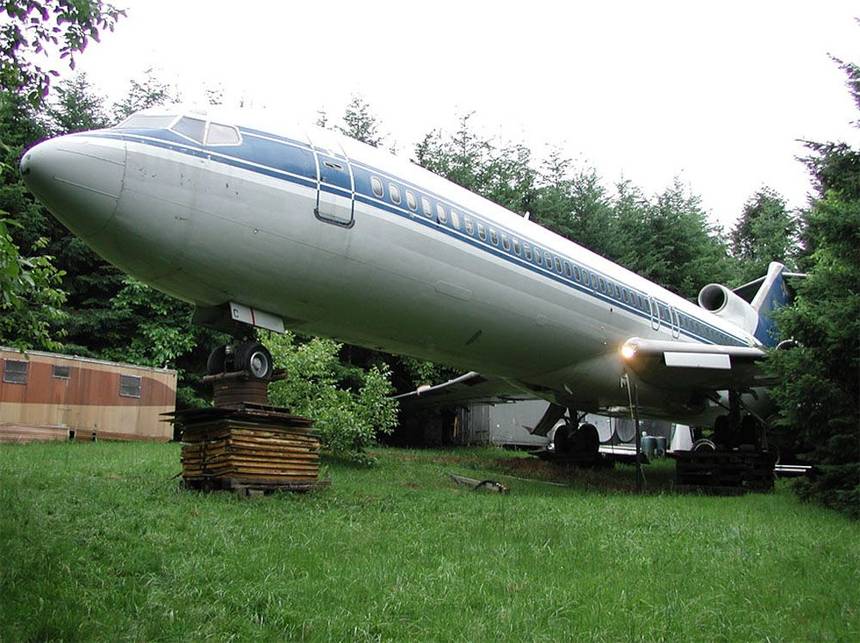 He calls his home a "used multimillion dollar aerospace quality home," He gives his reasons below why recycling planes are great candidates for converting them into homes:
"When properly executed, the remarkable appeal of a retired jetliner as a home springs from the magnificent technology and beauty of the sculptured structure itself. Jetliners are masterful works of aerospace science, and their superlative engineering grace is unmatched by any other structures people can live within. They're incredibly strong, durable, and long lived. And they easily withstand any earthquake or storm. Their interior is easy to keep immaculately clean because they are sealed pressure canisters, so dust and insects can't intrude from the outside. And they're quite secure – when all the doors are closed and locked, they're highly resistant to intruders. So the human hearts inside feel wonderfully safe and comfortable.
And their interiors are exceptionally modern and refined, and provide a wealth of unique amenities, superb lighting and climate control, and overwhelming storage space. Once the rows of seats are removed, their profound appeal as a family living environment becomes immediately obvious."
He purchased the plane back in 199 for $100,000. After doing all renovations and accounting for every expense, the projects final cost is estimated at $220,000. In order for the place to be transported from one place to another the tail and the wings had to be removed temporarily. A lot of details of this project can be found in Campbell's FAQ, which also has information to others who would want to do this too and also how to avoid scams.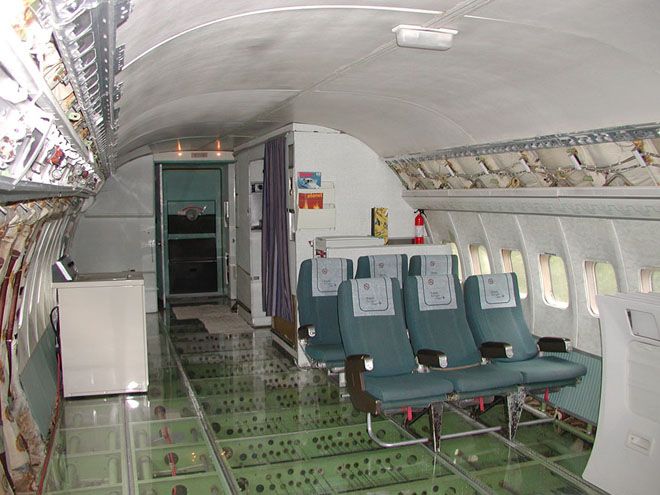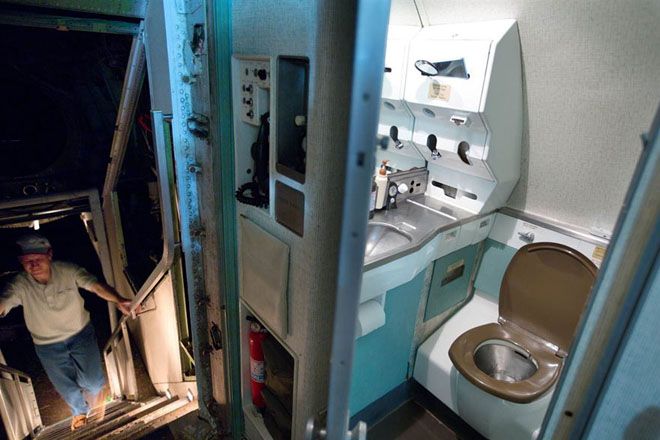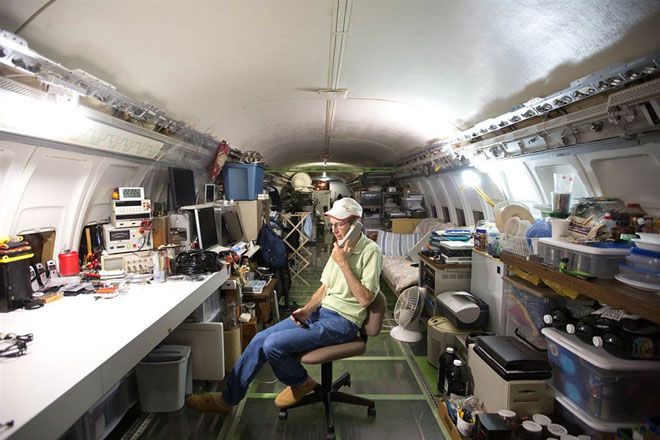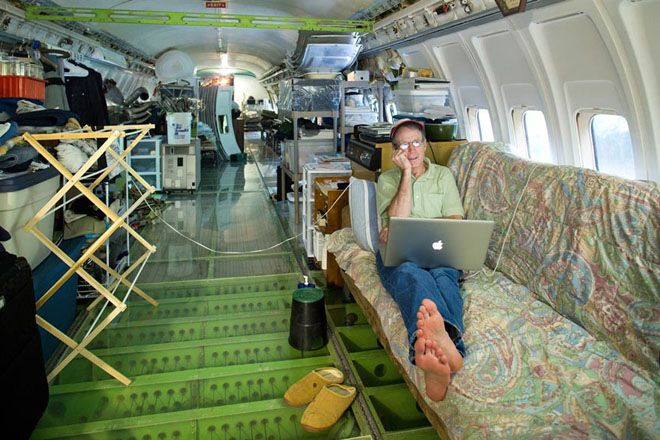 The AFRA (Aircraft fleet Recycling Association) is now estimating that over 500 aircraft will be retired every year for the next 20 years. This will open up a lot of possibilities for aircraft to be turned into amazing homes. Campbell has a vision that this surplus of aircraft could become actual communities, if more people take up the idea:
"To visualize its scale and style, imagine that the expansive green land area adjacent to that airstrip [..] was developed into numerous individual plots for wide body aircraft homes – perhaps one hundred or more spectacular jetliner homes, each on its own three to five acre plot. Such projects would conserve a superb human resource, and at the same time create truly unique and scintillating communities of aerospace class homes. They would represent the proper evolution of aircraft bone yards, whose time should have passed long ago, into beautiful jetliner home communities, whose time is long, long overdue. I hope to at least witness such a project within my lifetime."
Campbell's next project is transforming another plane into a home, this time in Japan. More at Airplane Home.