During the blizzard in Brooklyn in year 2016, Patrick M. Horton, an advertising director built an igloo(quinzhee) with his roommates after three hours of work and listed it on Airbnb for only 200$. The igloo was described as it was hand-crafted, built using only natural elements and a perfect getaway for you and your bae.
However, the response from Airbnb was not so promising. It was said that the igloo (very well constructed) does not match their standards, so it has to be removed from the search result.
The friends made the igloo a perfect place with lights and waterproof pillows and an interesting garden outside it.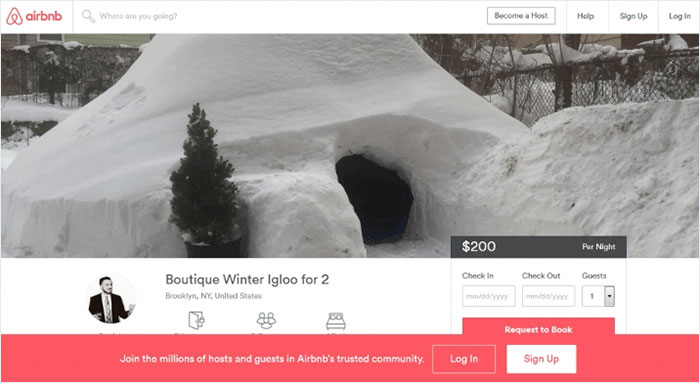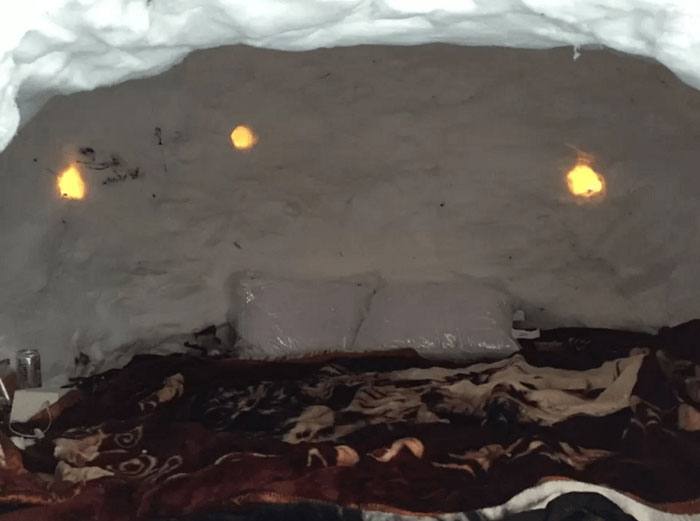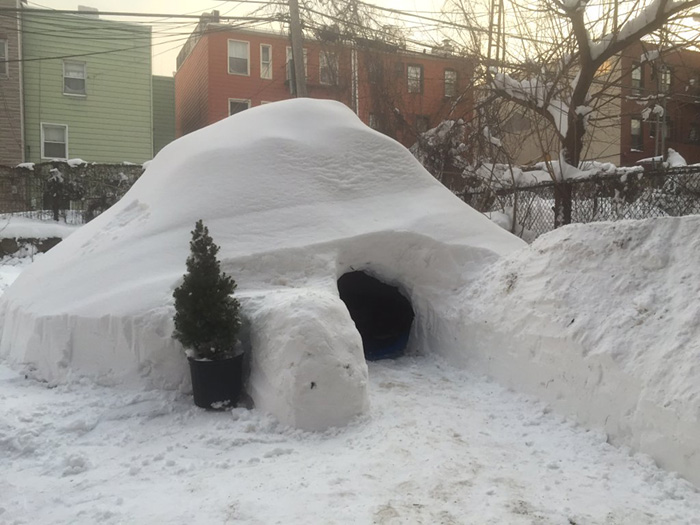 It has enough legroom and it's ideal for taking a unique picture.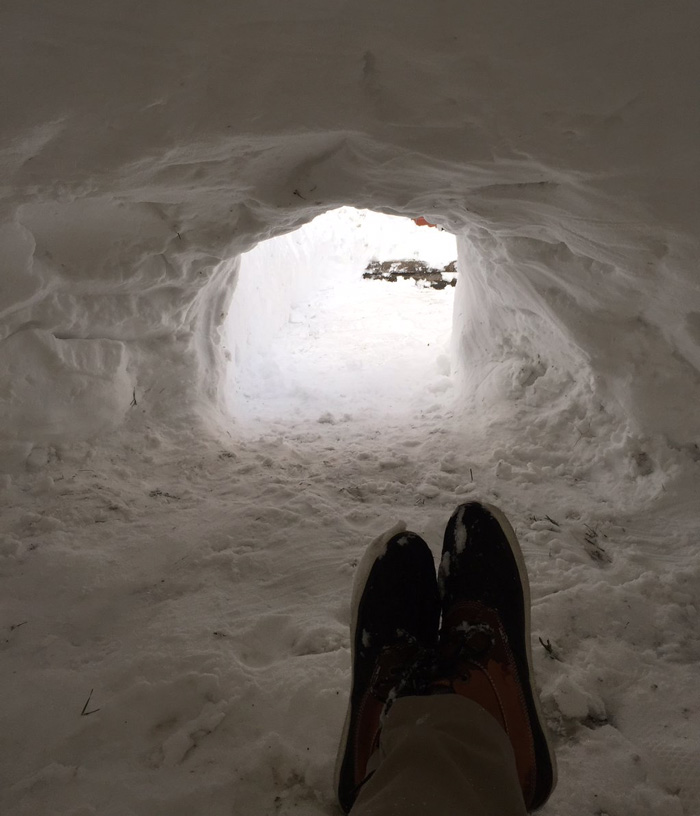 There's a romantic and cozy atmosphere.