If you are a truly lover of the rustic design, this log cabin is just for you. It has an exotic location overlooking Golden Lake in Ontario, Canada.It has an approach to the nature of the Ottawa Valley. This Valley is recognized by its forests, lakes, rivers and woodlands.
If you are looking for a cabin for two, this one is perfect and you can find it on Airbnb.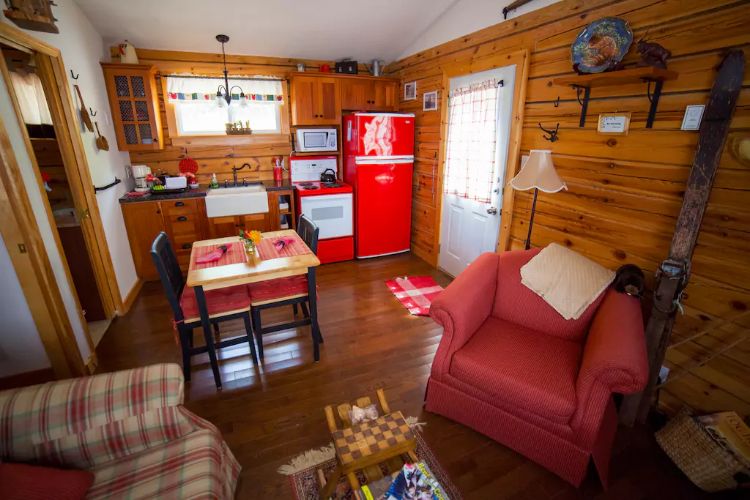 The interior of the cabin consists of a main living room, kitchen and dinning room all situated in open space.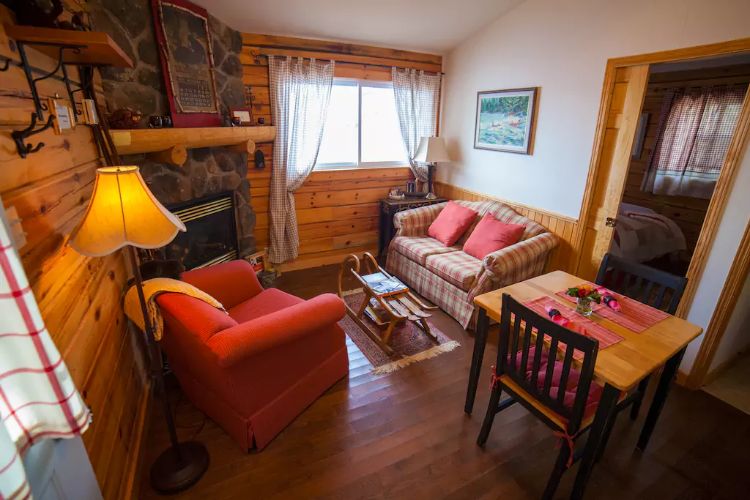 In the sitting area there is a delightful stone fireplace. In the kitchen the appliances have bright cherry red color which make a separation from the wooden details. The contrast between the farm sink and the counter perfectly fits the dark color of the wood.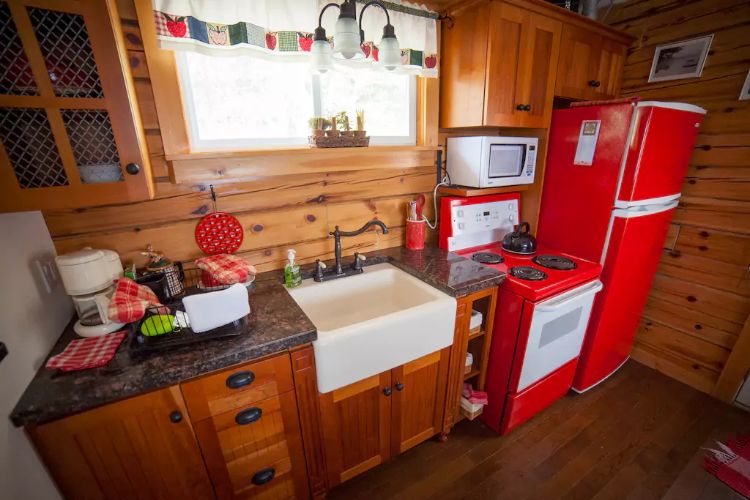 This log cabin is made for two people and that's why it only one bedroom. The bed looks very comfortable and cozy. Natural light is brought in the room through the windows and wakes you up in a special way.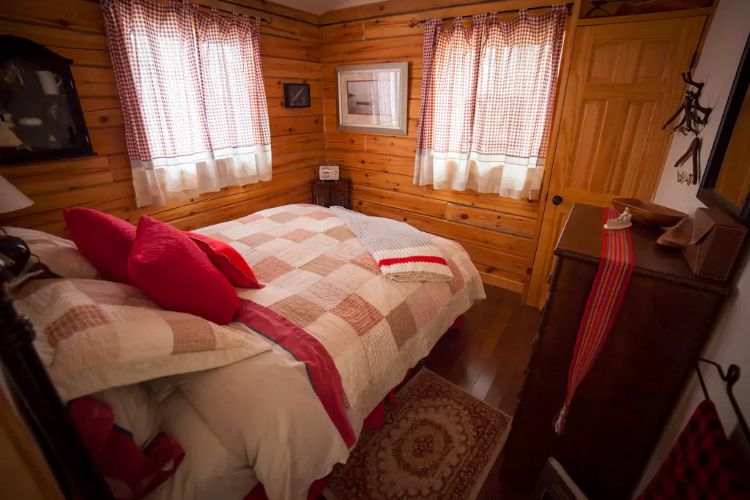 The bathroom has a lot of space and includes a large walk-in shower. The contrast dominates here between the dark wood and the white furniture.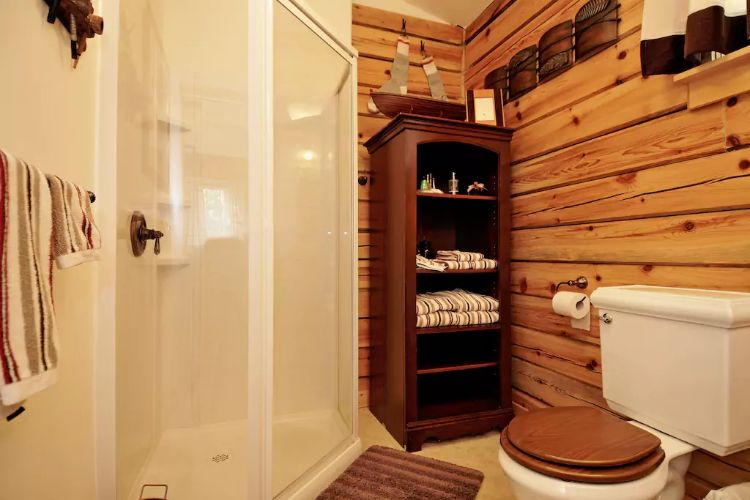 This cabin shows a high-quality craftsmanship throughout.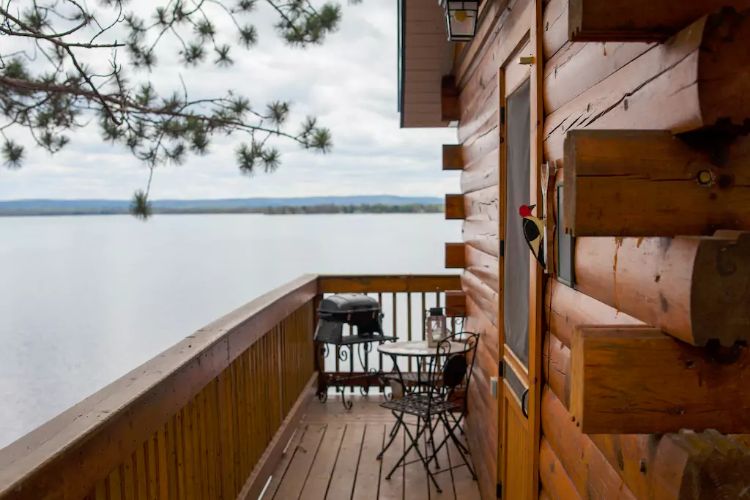 The view from the deck is spectacular facing the water.