Nothing beats being able to enjoy a good night's sleep in an airplane. This is part of the reason why I enjoy using my free miles to always fly first class when I fly internationally.  Even first class is dwarfed by the specially designed private jets which have full bedrooms and bathrooms. What if I told you that you can experience all of this while practically staying on the ground?
Used for transporting people from South Africa to columbium, this Boeing 727 was salvaged and converted into a 2-bedroom suite making it a very unique experience.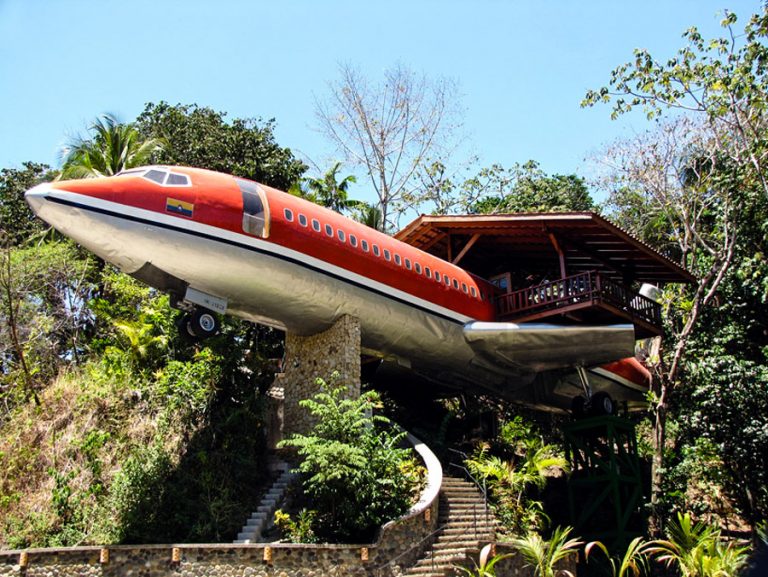 The plane body is like a long corridor with the plane windows still there giving you great views to the ocean and the beautiful greenery of Costa Rika.
Don't worry about the seatbelt sign, it's been turned off by the captain and also you can walk freely around the cabin.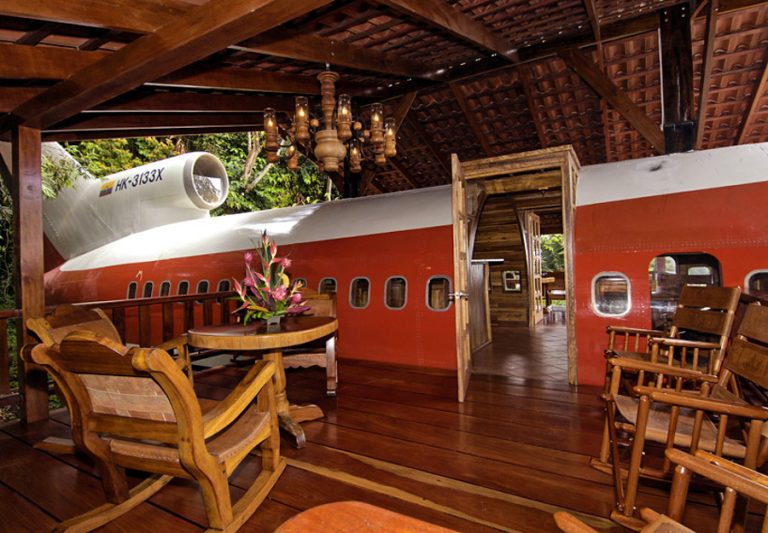 Rates for the Costa Verde Hotel's 727 Fuselage Suite are $350 a night up to April and can drop to $300 from May to November.
Sip a glass of wine at the terrace while observing the beautiful tree top vistas of Costa Rica and more.