This article is about a man who managed to build a shed tiny home for just $1,500 in Orlando, Florida. If you are used to seeing tiny homes for 20,000 or more this is going to come like a breath of fresh air.
Using 99% recycled and reclaimed materials, Rob Greenfield built this amazing home and he created less than 30 pounds of waste.
It gets more awesome. The house has an outdoor kitchen, bathroom, garden, composting system, rainwater collection system and Rob actually found a way to create energy from food leftovers. It's all explained below.
The house has a micro farm and it costs just 1,500$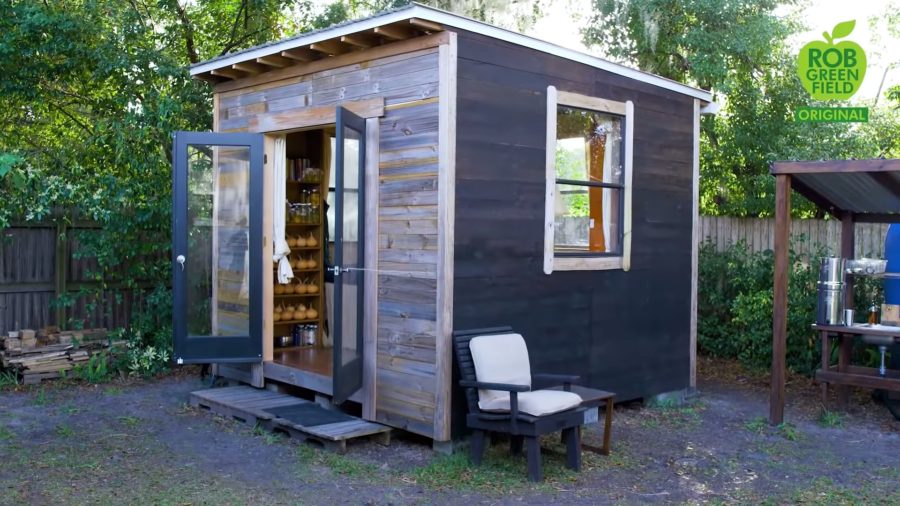 The interior is as simple as it gets