Most people would say that small homes are for everyone, especially families with kids. But we have seen time and again average-sized families choosing to live in tiny homes and enjoying it.
If one tiny house is not enough, there's the possibility of taking two tiny homes and connecting them, this is exactly what tiny house builder Viva Collecti did with the beautiful Ohana. It is two tiny hones connected in the middle by a deck and an open sun room.
Commenters on Tiny House talk said that this compound is home to a family with children. From the photos below it can be seen that the parent's bedroom, kitchen and bathroom are all in one tiny house. A nice change to the house would be to switch the places of the kitchen and bathroom therefore allowing more space and opening the area to the outdoor space.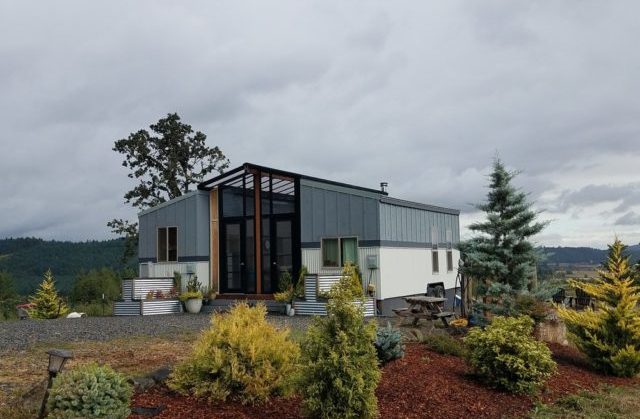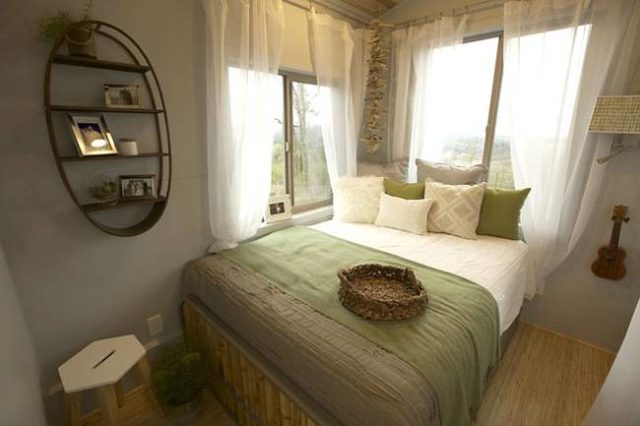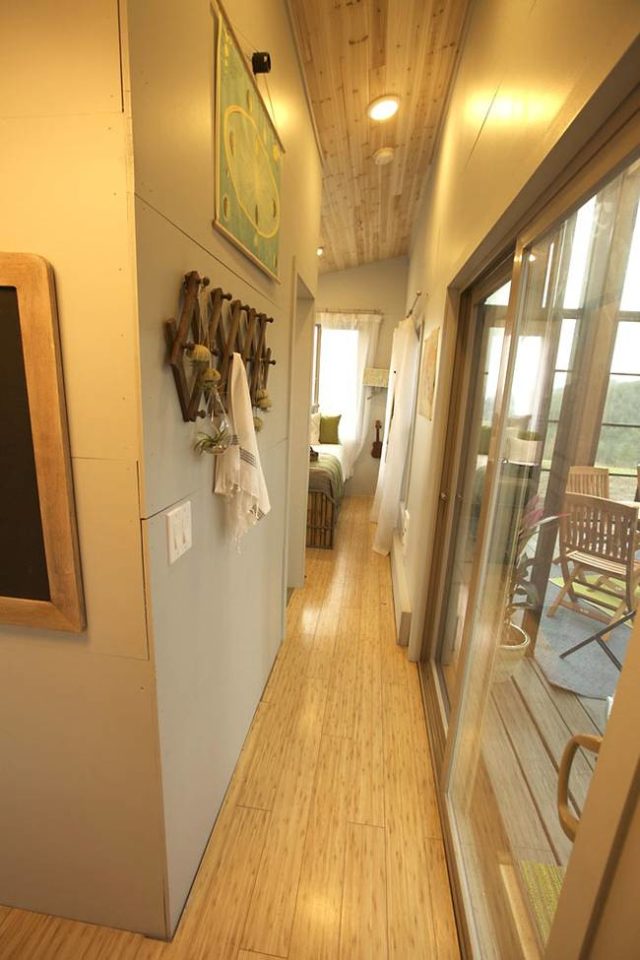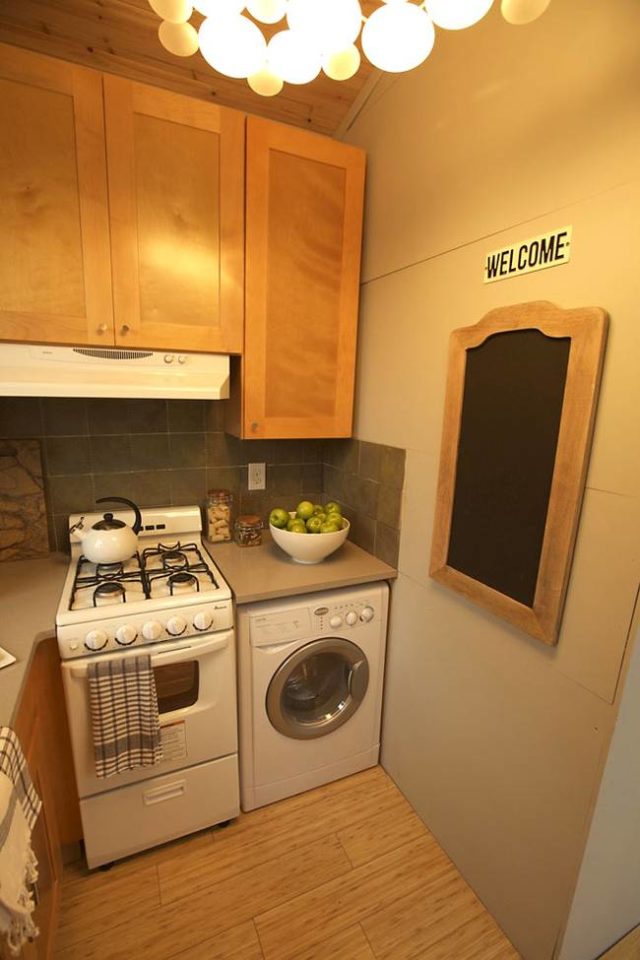 The bathroom is certainly creative with those amazing tiles!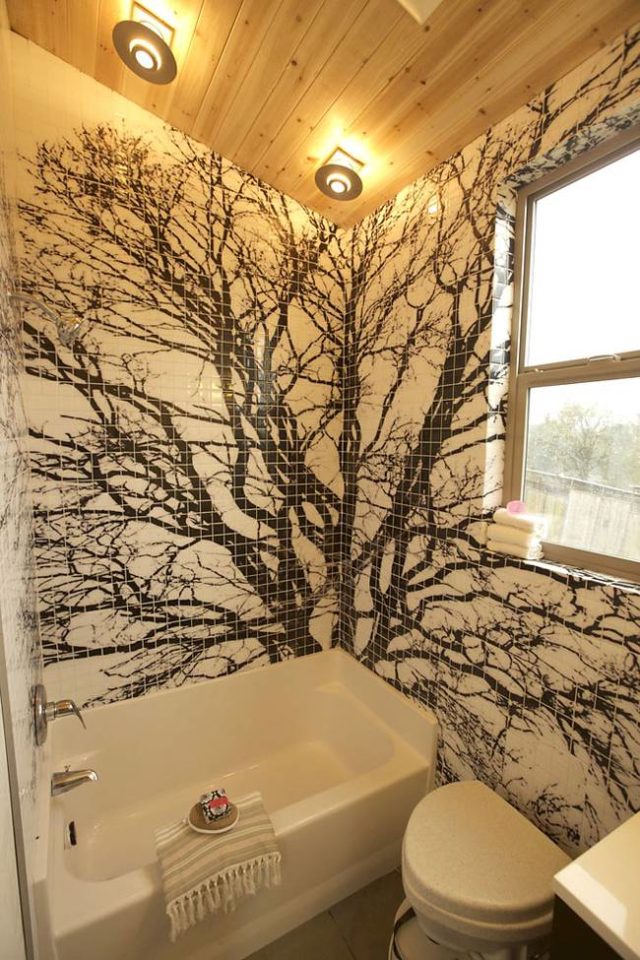 The middle is occupied by the sun room and the deck, increasing the useable space in the compound and connecting the two tiny homes. It's just a bit unfortunate that it's not protected from the elements as cold weather and insects can limit its usefulness year-round. Nevertheless it still remains as a practical solution to the "not enough space" problems of tiny homes.
The children's room is on the second floor of the other tiny house ( not pictured ). The second tiny home is where the family has a living room, plus a room for the  children to play in.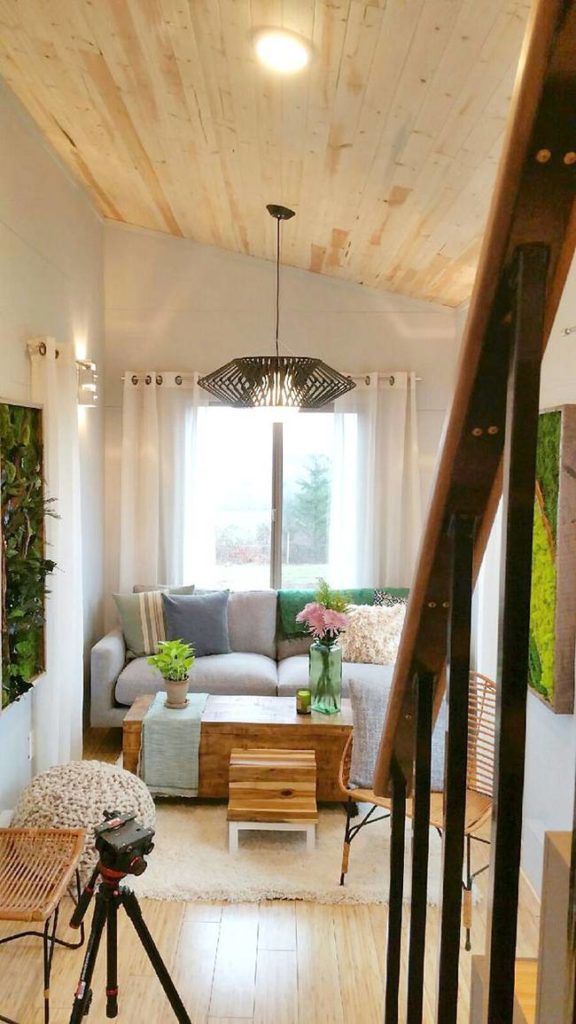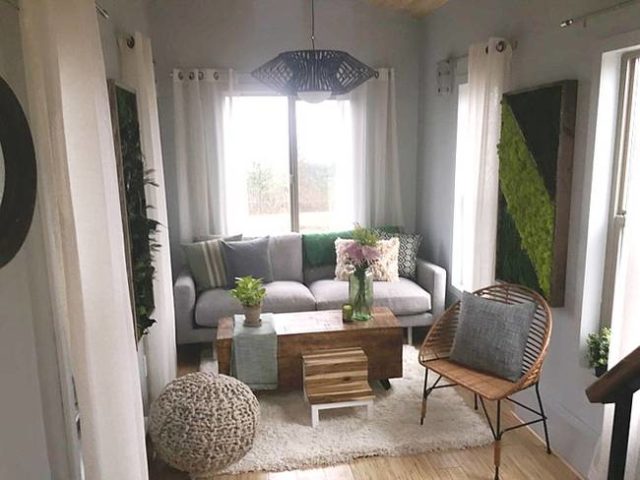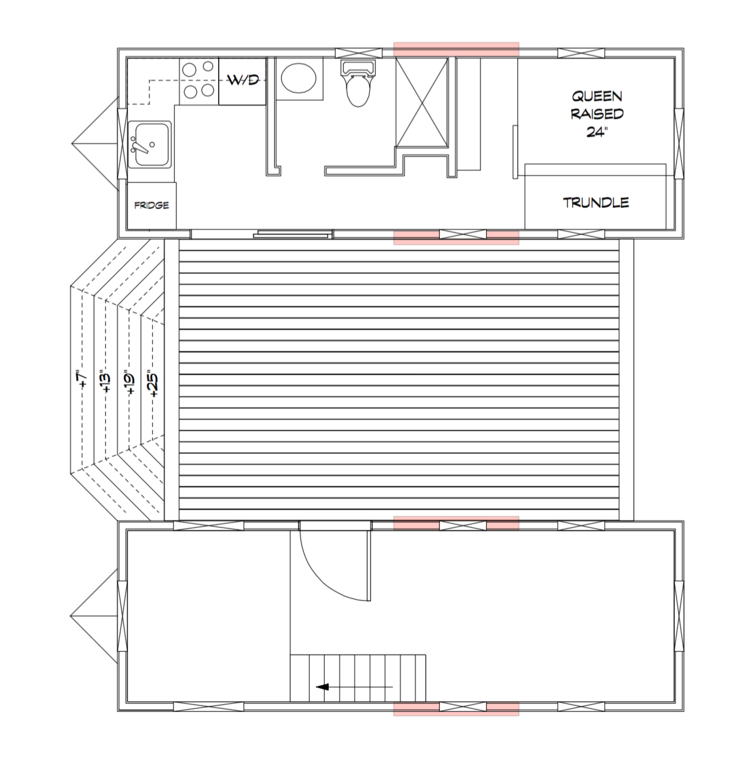 Not taking a lot of footprint seems like an extreme way to live for many. This compound with its 400 square feet of space shouldn't be considered "tiny" per se, but "small". As many have pointed out, countering the detrimental effects of the massive living spaces and the expansion of homes everywhere might require some compromises. This compound is a perfect example of that, maybe "small" rather than "tiny" will allow for the biggest social change.