Want a real off-grid cabin? Than this is a perfect choice for you.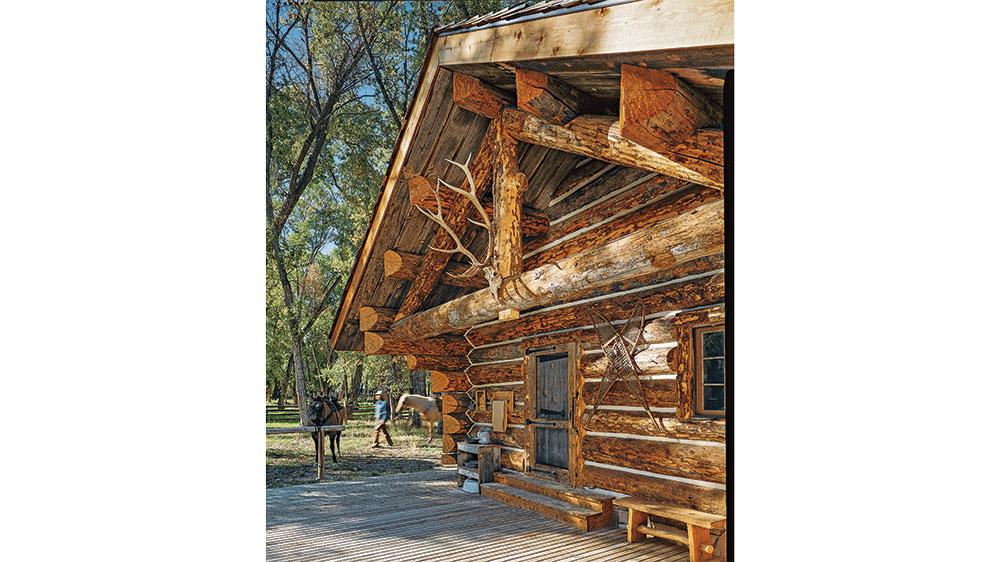 It was built in 2005 and it's a hunter cabin with 600 square foot. Don't take it for granted because this cozy cabin is a prized possession of Colorado beauties.
Large logs were used while building this cabin also known as The Centennial Ranch Cabin.  The logs are from spruce which originally was cut on the place where the cabin is located now.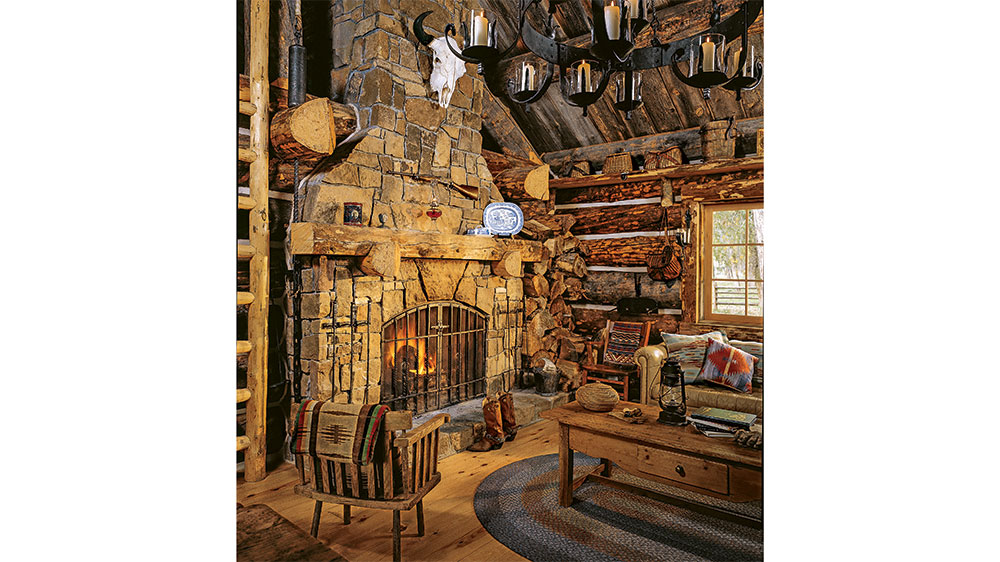 The entire cabin looks just like a historic Western homestead thanks to its owner Vince Kontney.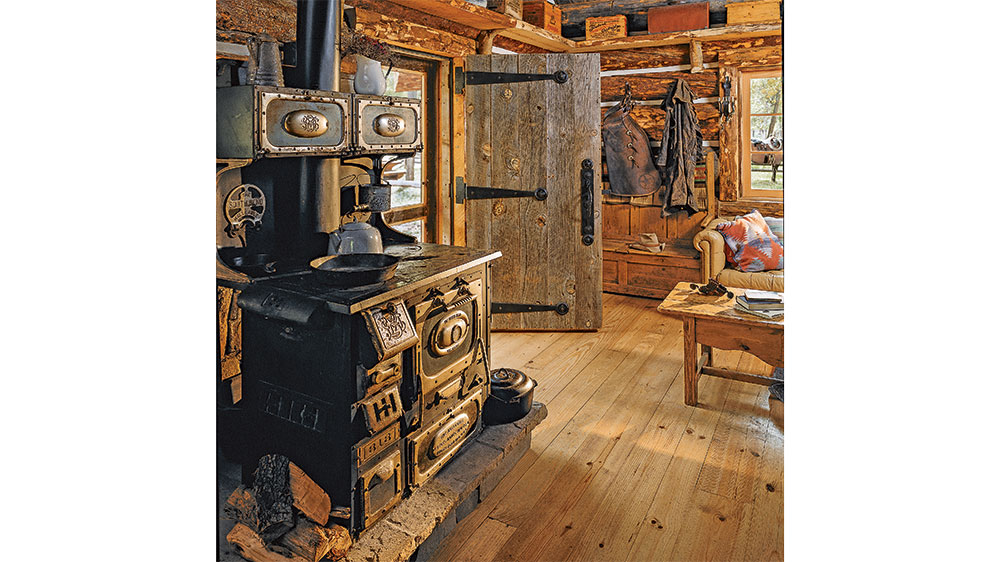 You probably noticed the unique hand-forged iron hardware and of course the interesting chandelier. The fireplace makes you speechless.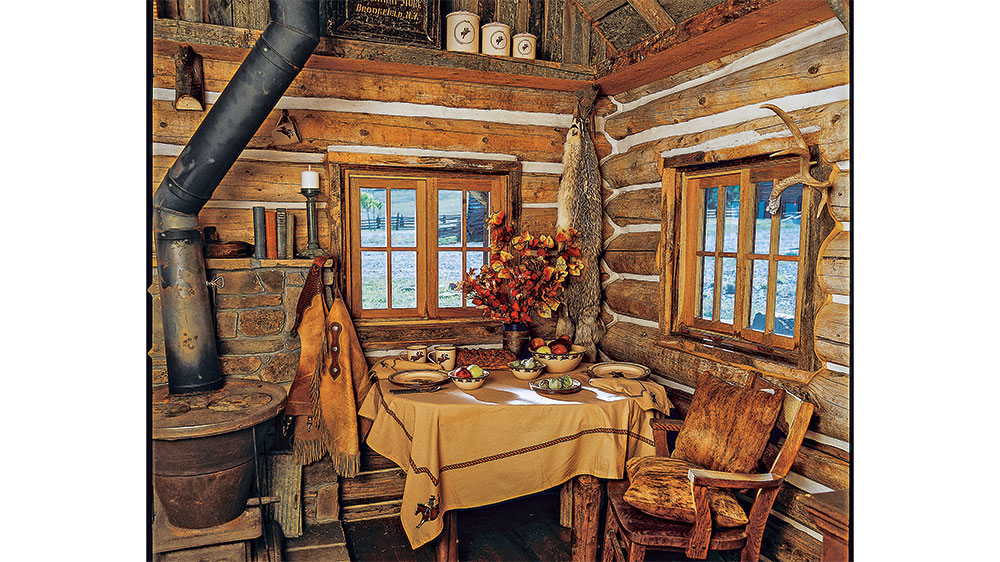 Believe it or not, this authentic stove was used for 40 years by Vince Kontney in his previous home. The unstained details on the floor make this cabin more rustic.
You can enjoy your lunch on the adorable tiny table near the windows.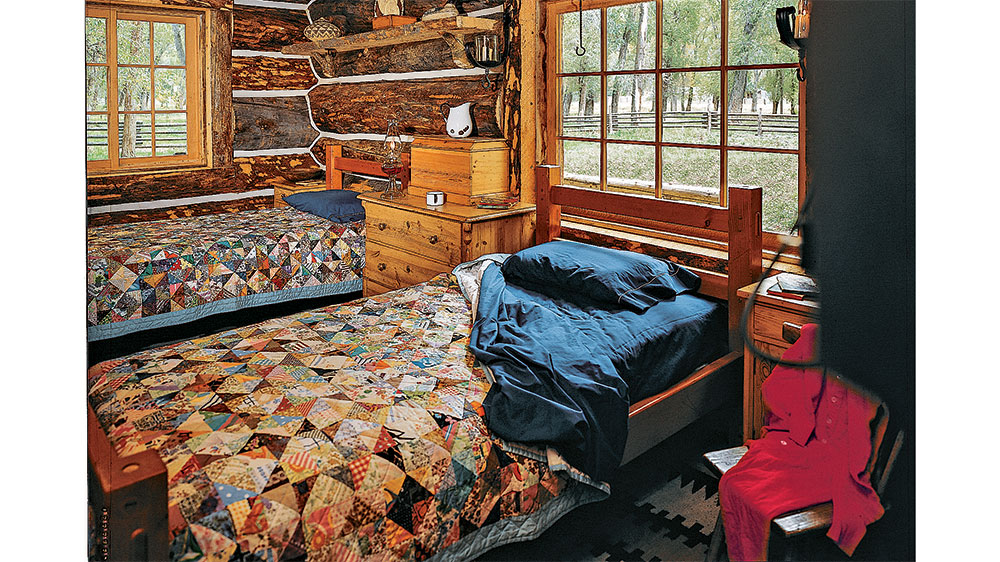 Take a rest after a hard working day in this bedroom which totally fits the whole atmosphere.
You can't miss the special open cabinet and the oil lamps and candles around the cabin.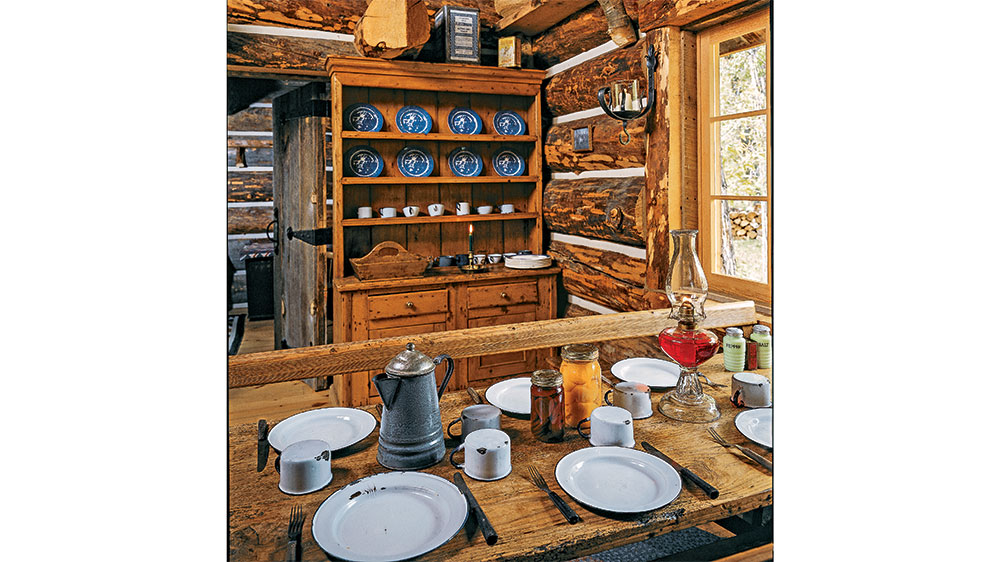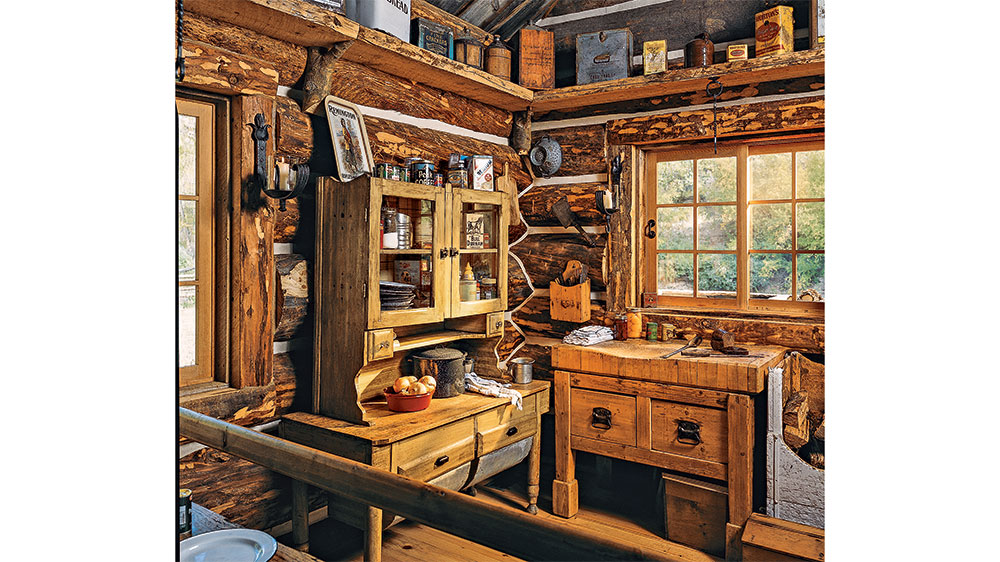 There's another unique and interesting piece and that is the old traditional cabinetry.
In the spirit of real homestead you can always find fresh apples and eggs. Special small table with no plumbing makes the kitchen outstanding.