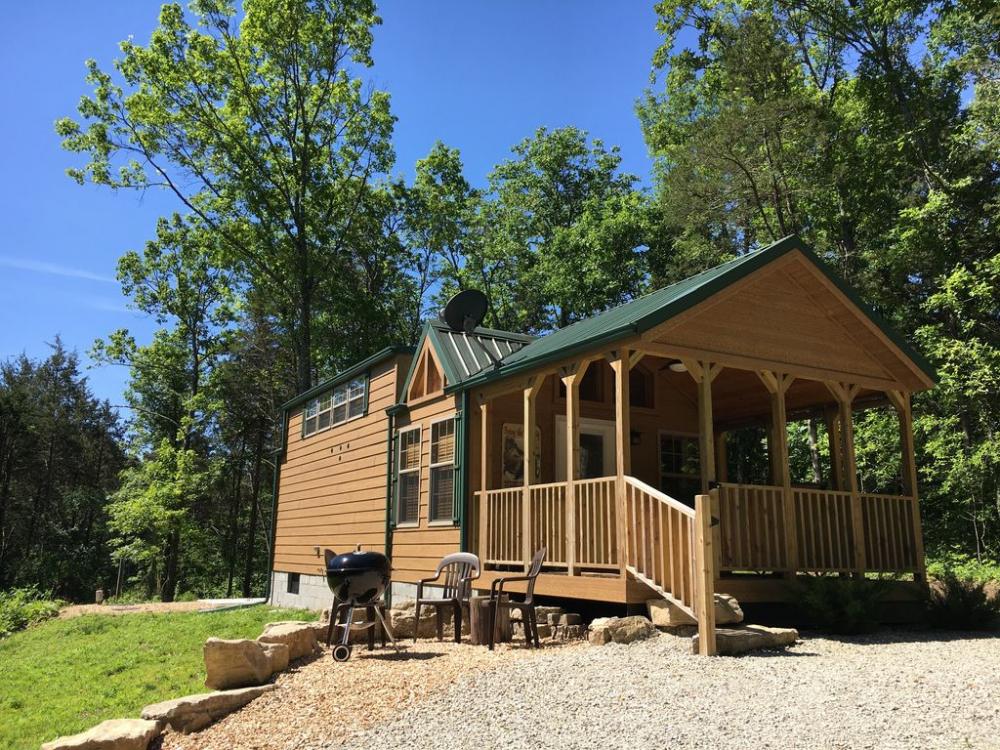 This wood cabin is an ideal place for a getaway and reconnecting with nature. This tiny cabin is located in Missouri, in the Mark Twain National Forest. It is surrounded by trees and it has lovely porch on the front for enjoying in the nature. It is a great option for a vacation with friends. This cabin fits in six people to sleep with a roof bedroom offering two double beds and a master bedroom with one double bed. There is also a lot of storage space for clothes and other items. Therefore, the cabin is convenient for longer stay as well.
 In the living room there is a small sofa, a television, a little chair and a fireplace. The living room looks very spacious because of the high ceilings and the rooftop windows. This tiny cabin is very inspiring and it gives you idea to consider building one. Also you may want to have in mind building a tiny cabin on wheels so you can live and travel at the same time. Tiny cabins on wheels are reasonably priced and you can get their size, depending on your needs.   
Smaller cabins like this one are a good investment that can save you money in a long run. They are easier to maintain a temperature, faster to heat and cool and it is simpler to take care of. This cabin has a small kitchen in addition to the living room with an open concept. There is a small bedroom and a bathroom in the back of the cabin.
This wood cabin is close to Table Rock Lake, Campbell Point Marina, Big Bay and Kings River Marina. So you can enjoy fishing and water sports on the lake. Also you can visit the Ozark Mountains or the Eureka Springs in Arkansas which are about 45 minutes drive.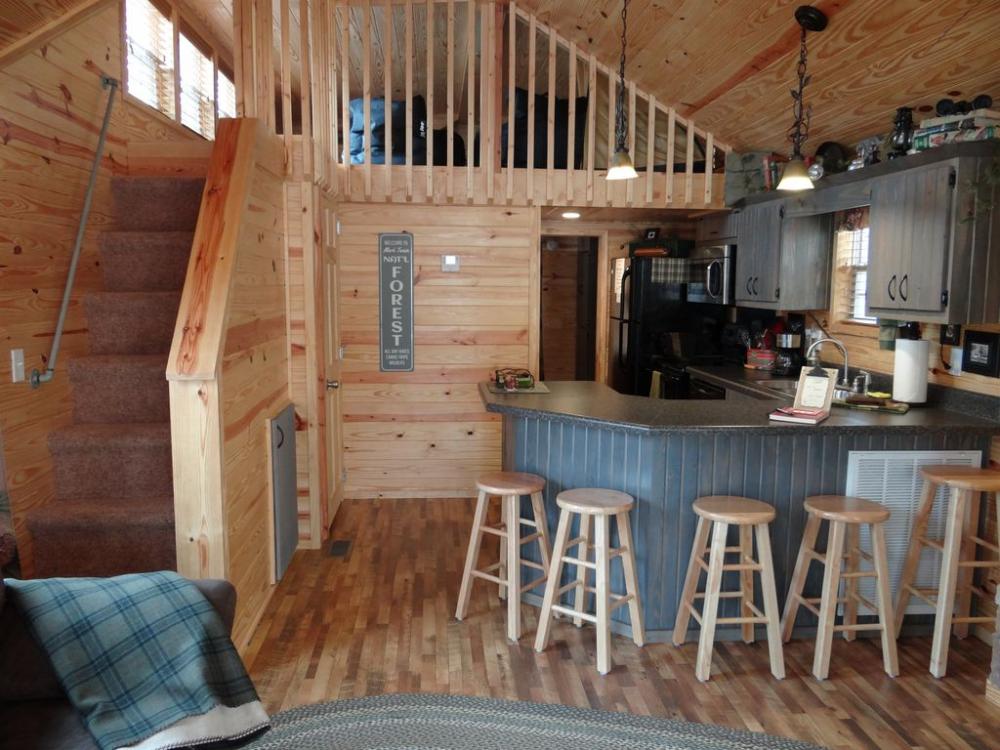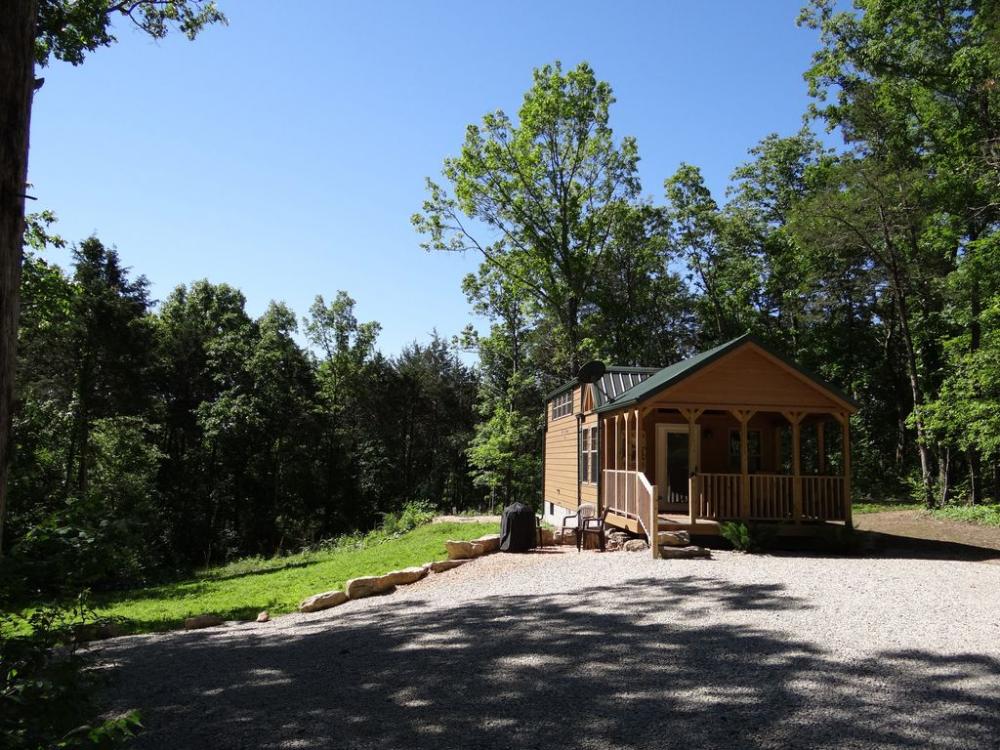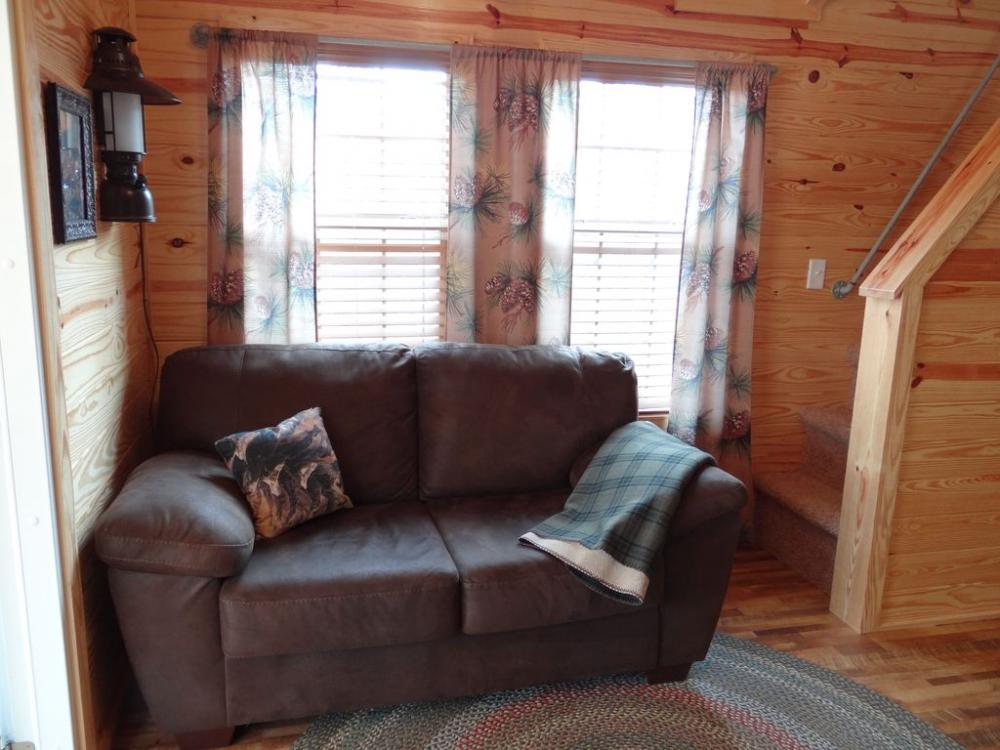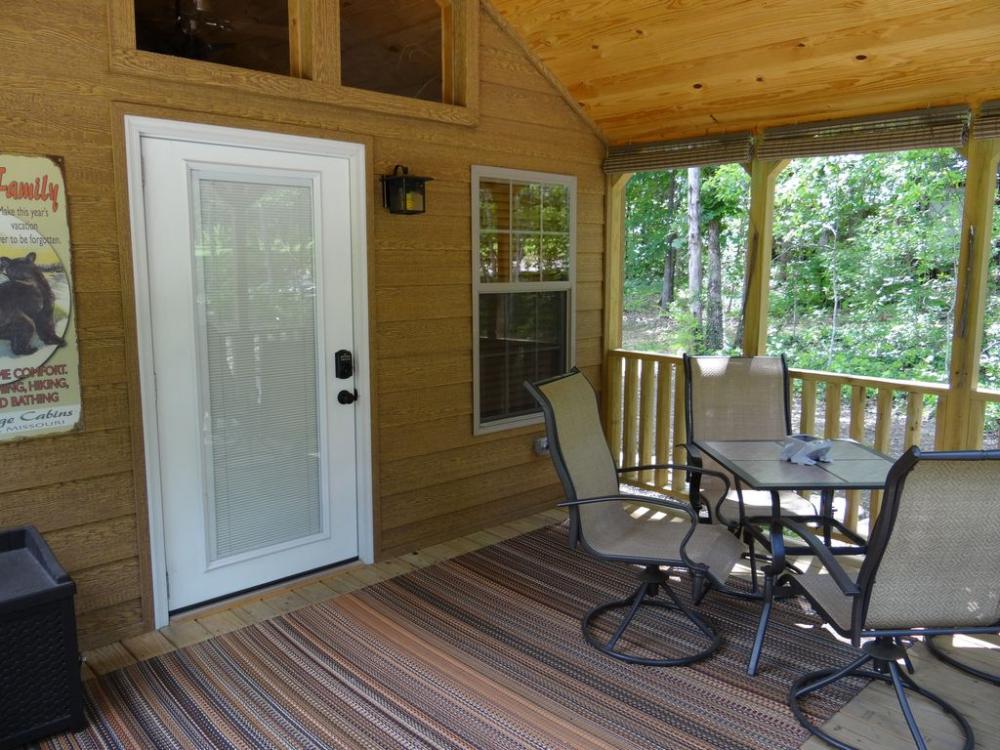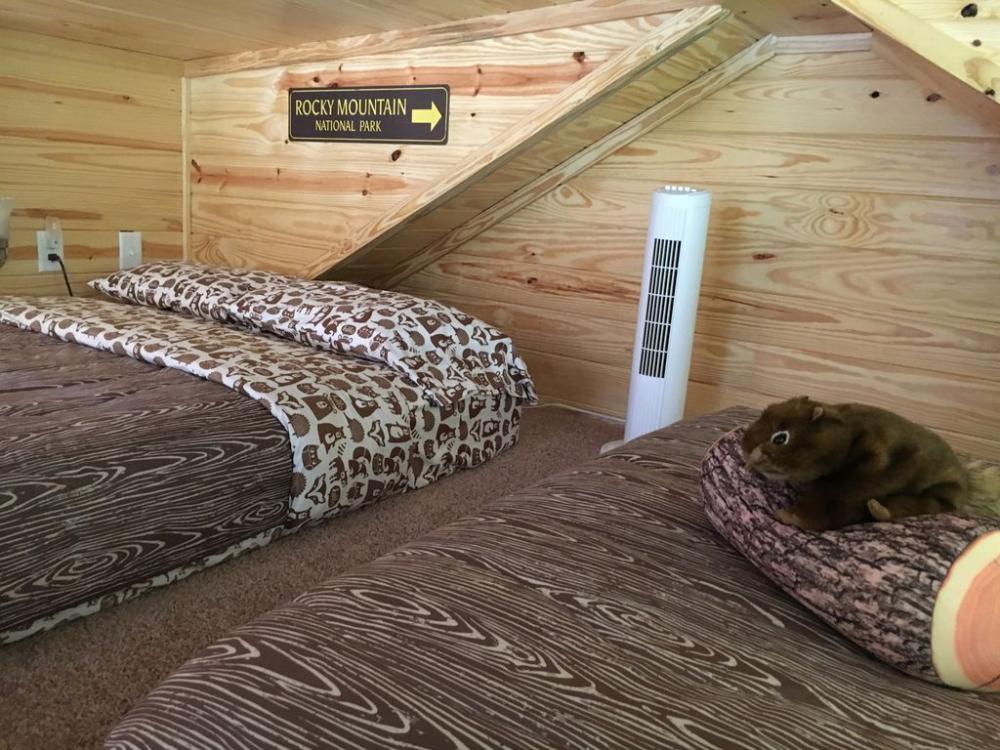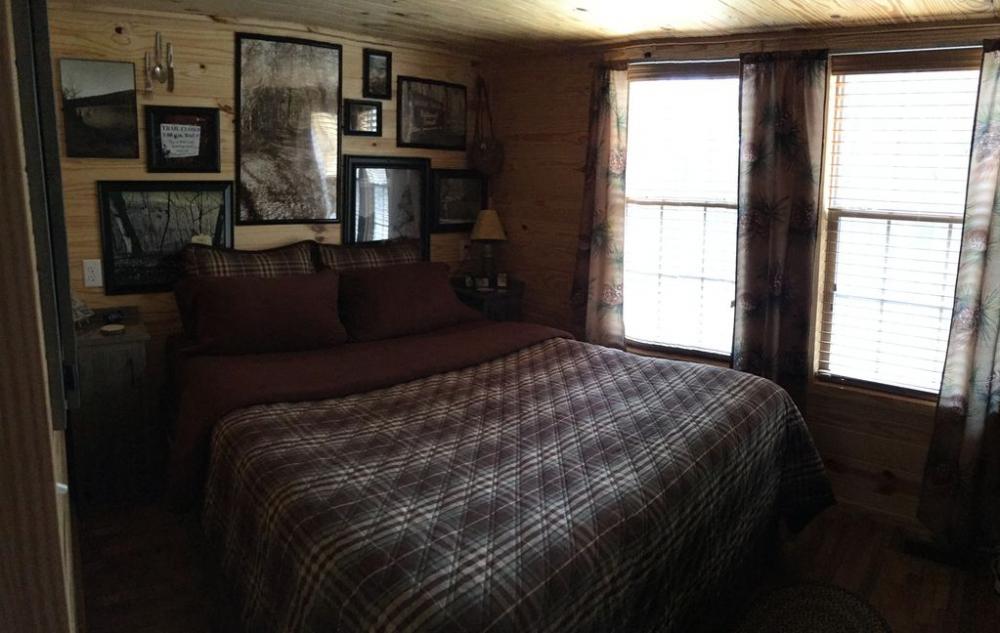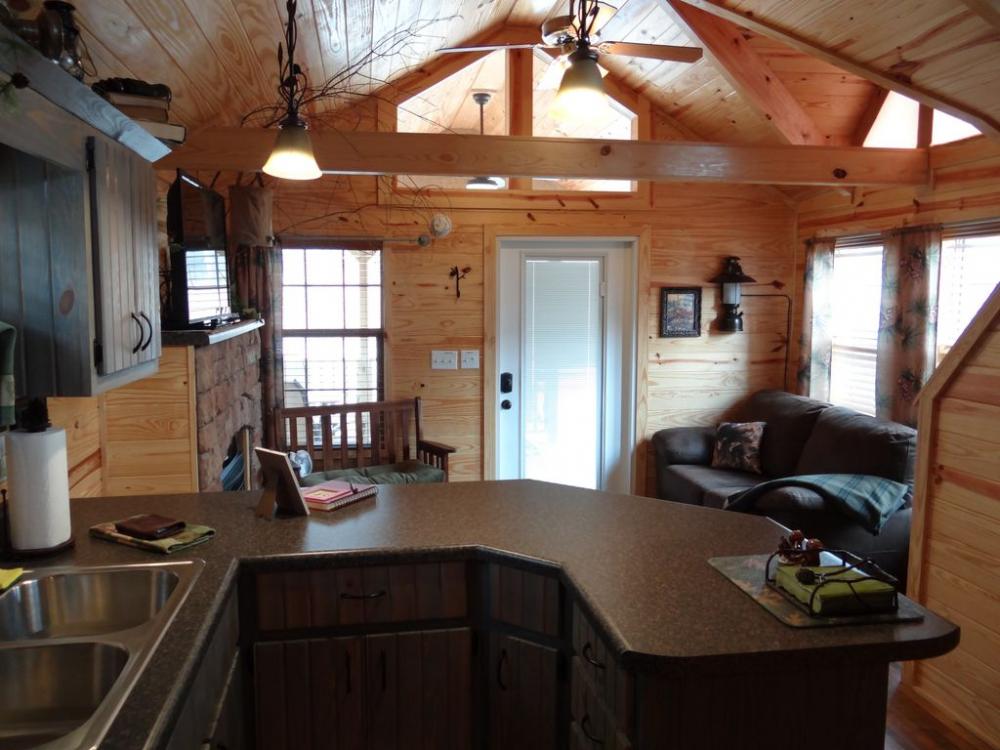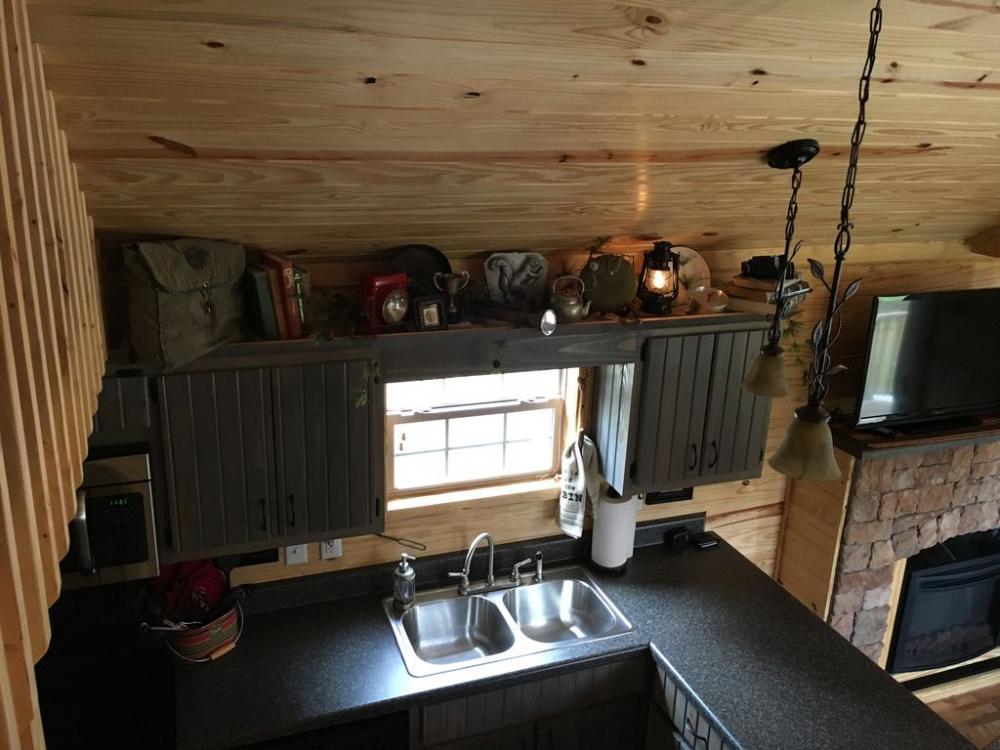 Find more: Charming Tiny House