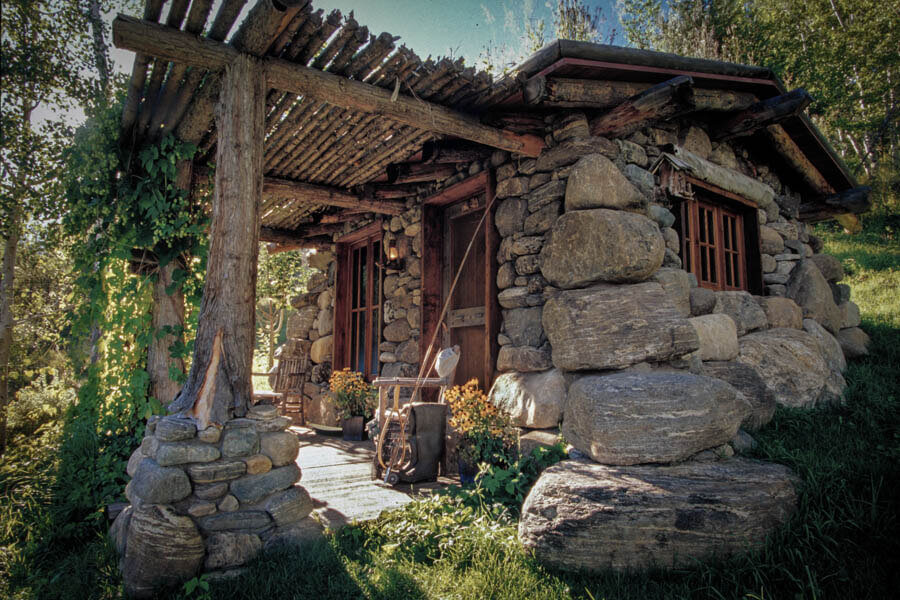 In 2000 Miller Architects Ltd. From Montana designed one of the most attractive home designs, famous as the Double D Ranch. This house guest is stylish and comfortable. The Ranch has 4,055 square feet of space, which makes it convenient for outdoor relaxation. This project uses variety of reclaimed building materials.
The goal of this Ranch was to provide the owner a place where his wife would enjoy Montana as much as he did. She was engaged as an interior designer to work with the architects. They worked together on the main house, guesthouse, horse bar and fishing cabin. In the project of the Double D Ranch many reclaimed building materials were included. For this house were used stones from waste from nearby deserted mining operation, lanterns from antique abandoned railroad and reclaimed wood. All these materials make the house unique, rustic and authentic.
The Swedish Guest House was initially designed in 1912 by Swedish homesteaders. The construction was disassembled and redesigned as a modern house used for guest accommodation. This place surrounded by nature, with fishing cabin on a trout pond serves as a perfect retreat.
The Double D Ranch is pretty amazing design with great attention to detail. The architects of this house are famous for their aesthetic in the blend of textures, colors and materials from the region where they are building. They strive to create places where the owners can experience the natural surroundings.
Also they have tendency to include everyone in the process of design. They cooperate with the contractors, the suppliers of building materials. They even give chance to the clients to participate in the design. They encourage generating ideas, listen, exchange honest advice and the whole process is really fun, creative and entertaining. Their architecture designs are very inspiring and each one is better than the previous.