What are your first thoughts when you think of a log cabin? Of course, beautiful wood house situated in the beauty of nature. In Fairbanks, Alaska you can find this gorgeous log cabin and also check it on Airbnb for vacation rent.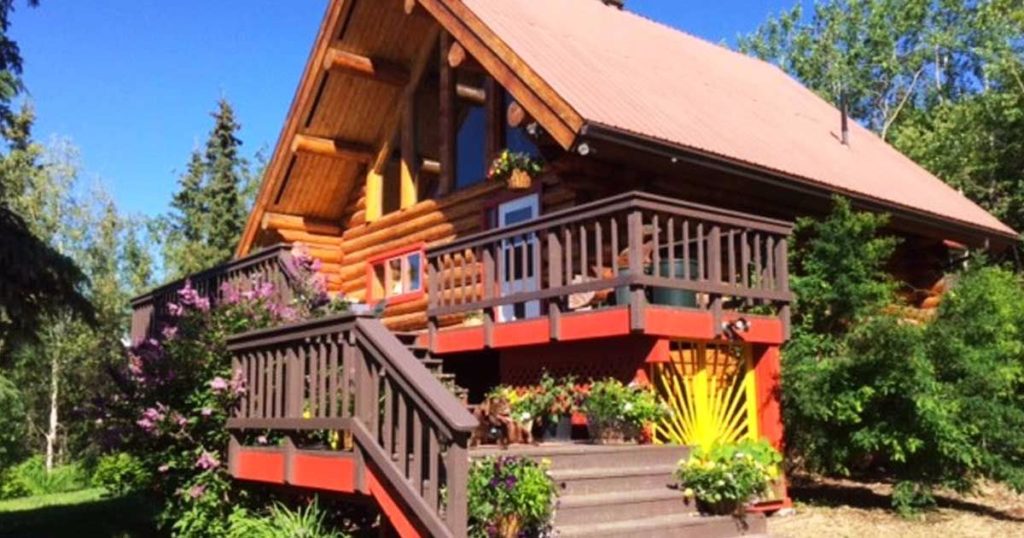 You can even see the Northern Lights in case you are a truly lover of the northern extremes.
At the front side there is a big terrace and lofty windows which are ideal for enjoying the outdoor space.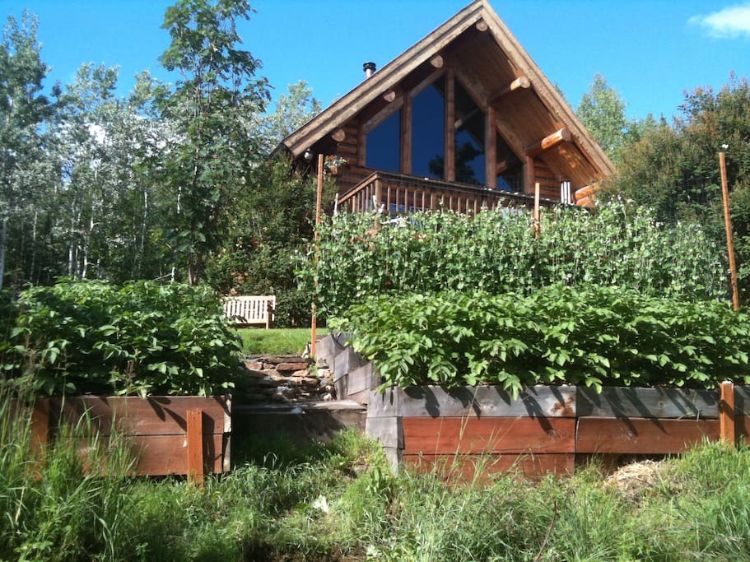 The cabin itself includes wood details which perfectly fit the homey sofas made from leather. Don't be afraid of the cold evenings, here is the stove. 
The sky-high windows are perfect for natural light in the living space.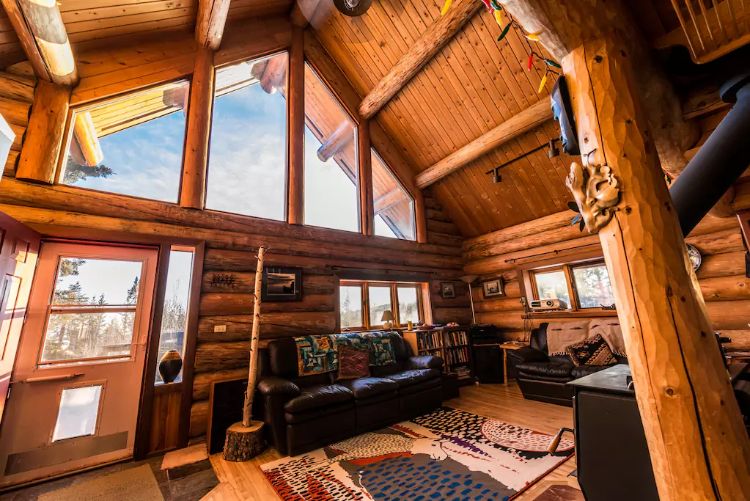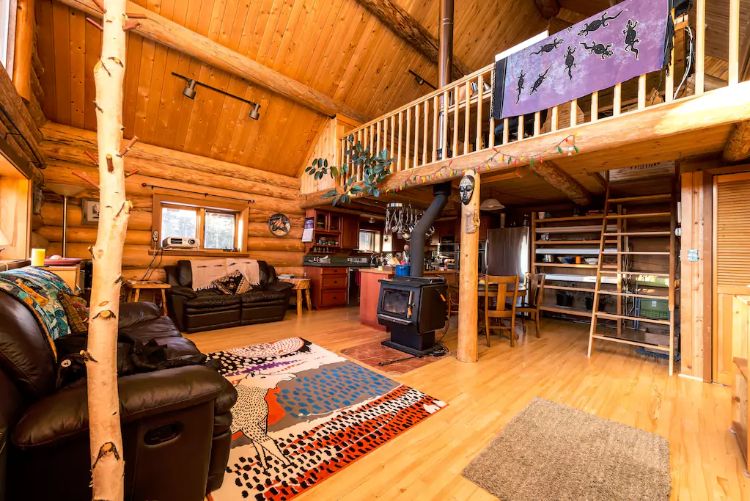 The kitchen is completely made in country-style and it is competent to the rustic design of the log cabin.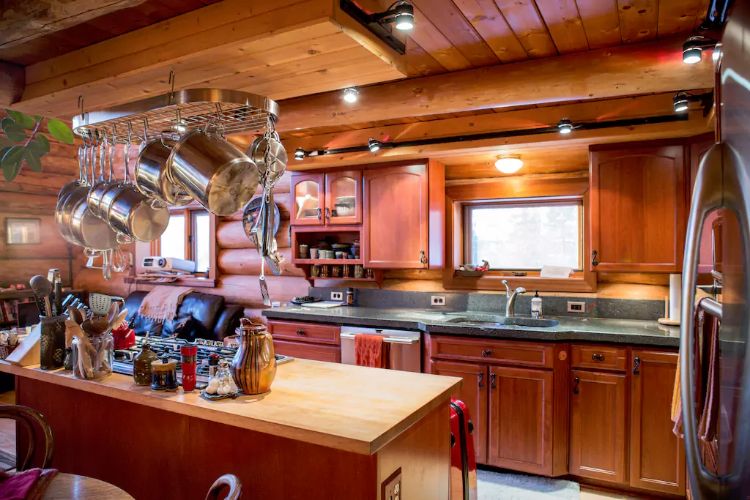 You can have your favorite meal on this adorable wood table using the modern appliances.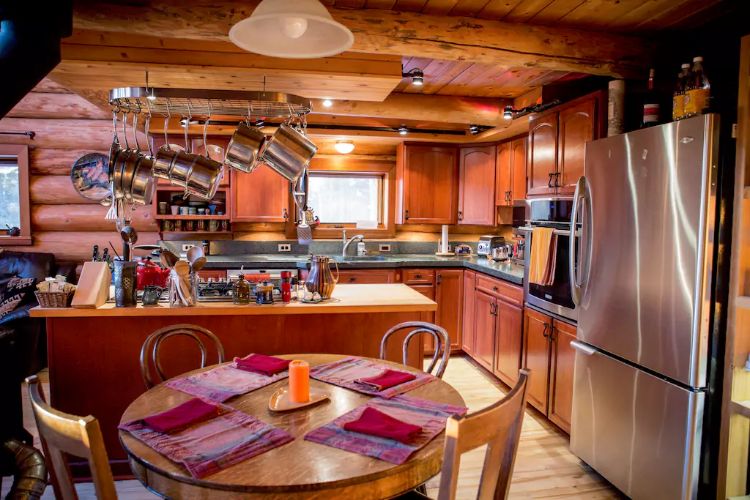 This is the first bedroom which has a bed that is pretty raised in order to look at the outdoor beauty and if you have a chance the Northern Lights.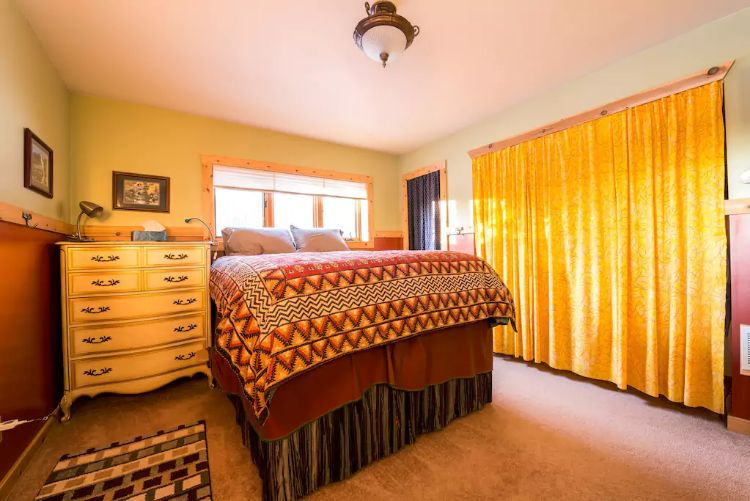 The other bedroom has another type of big, comfortable bed with interesting surroundings.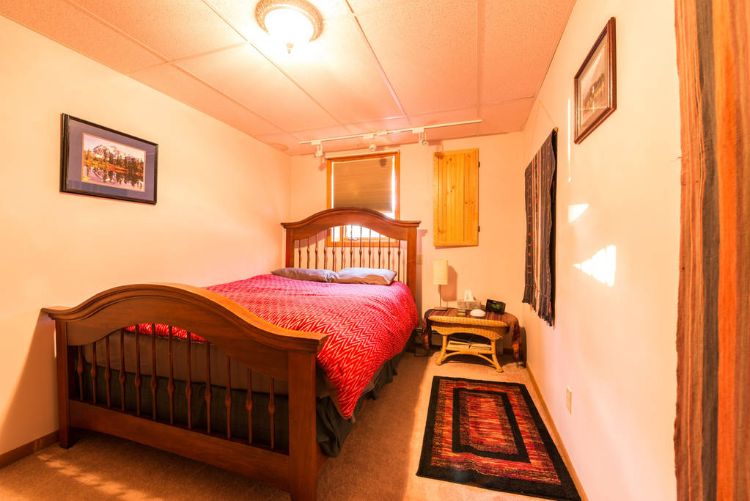 In the lovely bathroom there is a shower and a bath and also a lot of space for drying.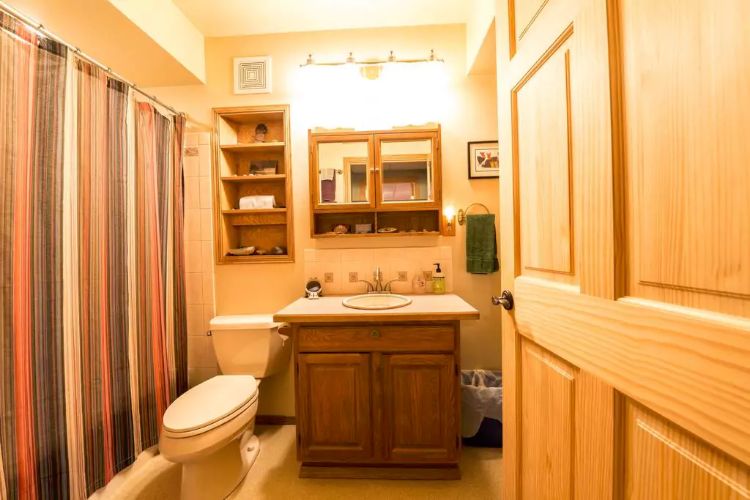 The bathrooms have a modern washing machine and dryer.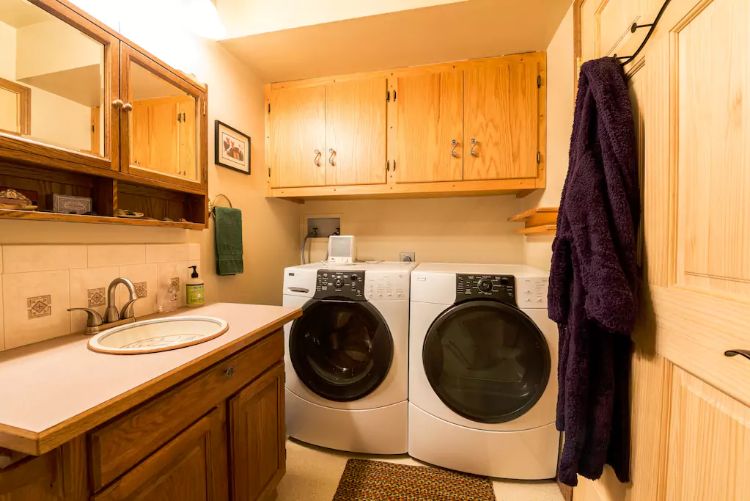 When in the loft, you are open to the great room and the outdoor space through the windows.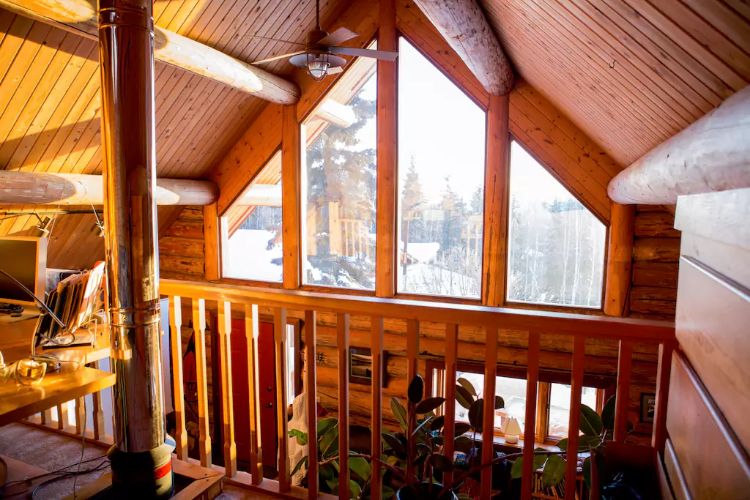 There are beautiful flowers and there is a barbecue grill on the front terrace.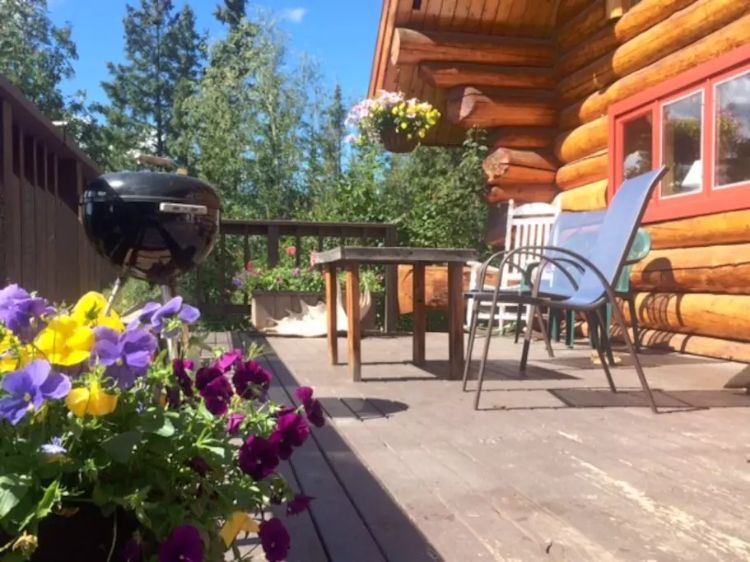 If you are lucky enough, maybe you will see Aurora Borealis!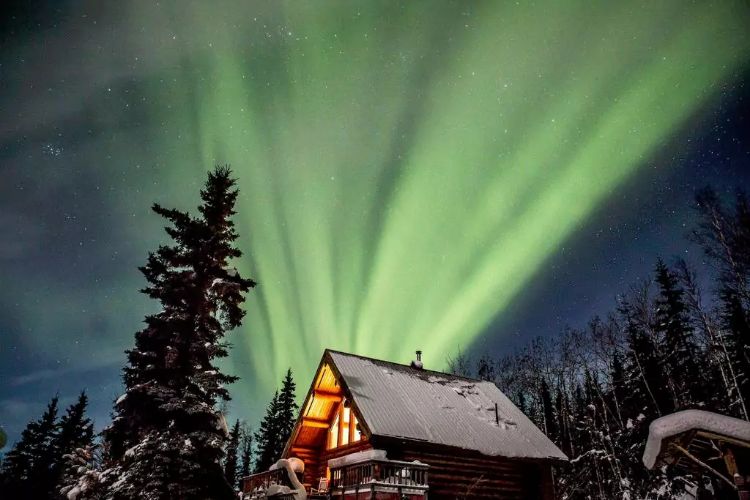 Are you ready for a vacation in America's most remote state?
SHARE with your friends on Facebook; find out who would go with you!