Today roads are a necessity for human transport. Even though they are very convenient for humans roads and highways have caused a lot more harm than good for the local animals that live near to them. Every day, thousands of wild animals are killed on the road in the United States Alone. Despite the many roadside signs that alert people to animals, the number of road kills keeps increasing on a yearly basis. From the day roads have been built, animals have been exposed to the danger that comes from crossing these roads. Exactly for this reason, many bridges are built to allow wild animals to safely cross roads and highways.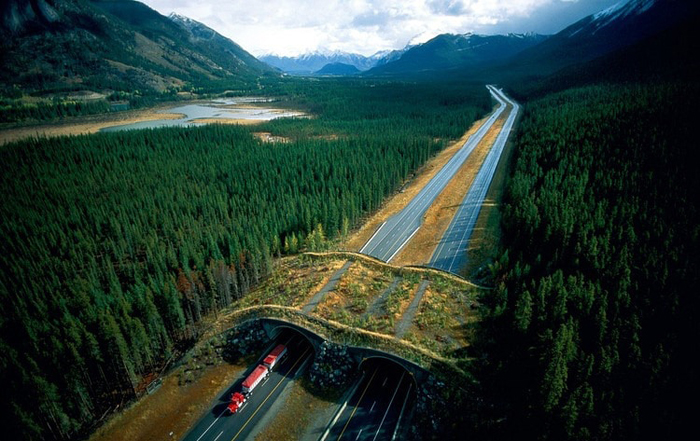 The crossings for wildlife come in many different forms such as bridges, overpasses, underpass tunnels and ecoducts. These passageways allow for animals to safely pass over public roads and highways. With these structures animals won't have to pass the roads and risk dying, they can safely pass over or under these structures to move on to where they were going.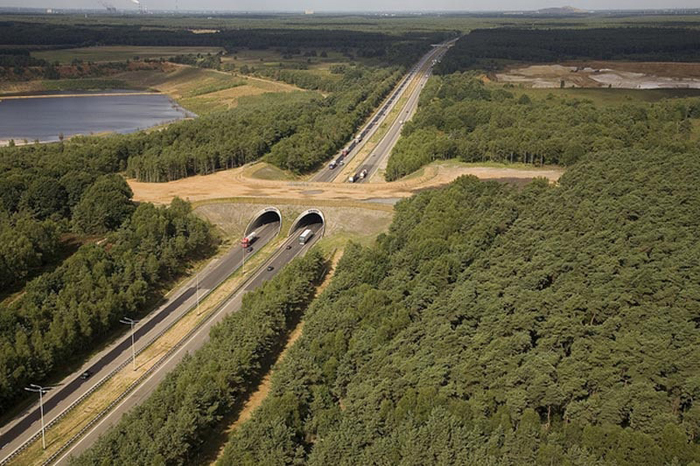 The first wildlife crossing in history was bridges. France created several bridges in the 50's and so far Europe has been leading in wildlife crossing compared to the rest of the world. The Netherlands has 600 overpasses and ecoducts for deer, boars and badgers. Also the Netherlands has the biggest wildlife overpass on the planet. Stretching over 800 meters, the Natuurbrug Zanderij Crailoo overpasses the massive n525 roadway and the rail lines nearby.
The Natuurbrug Zanderij Crailoo in the Netherlands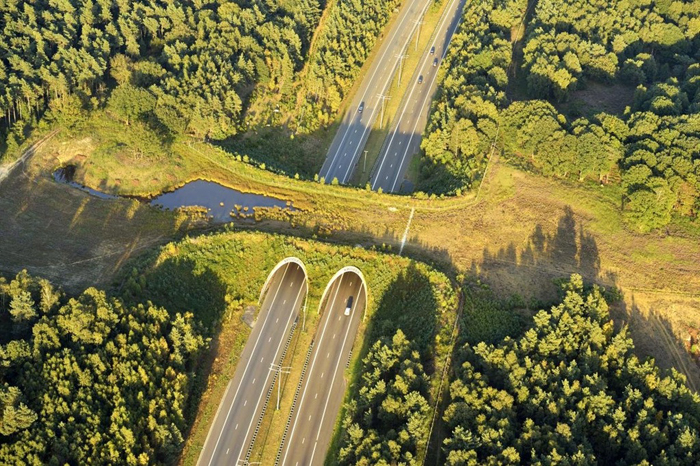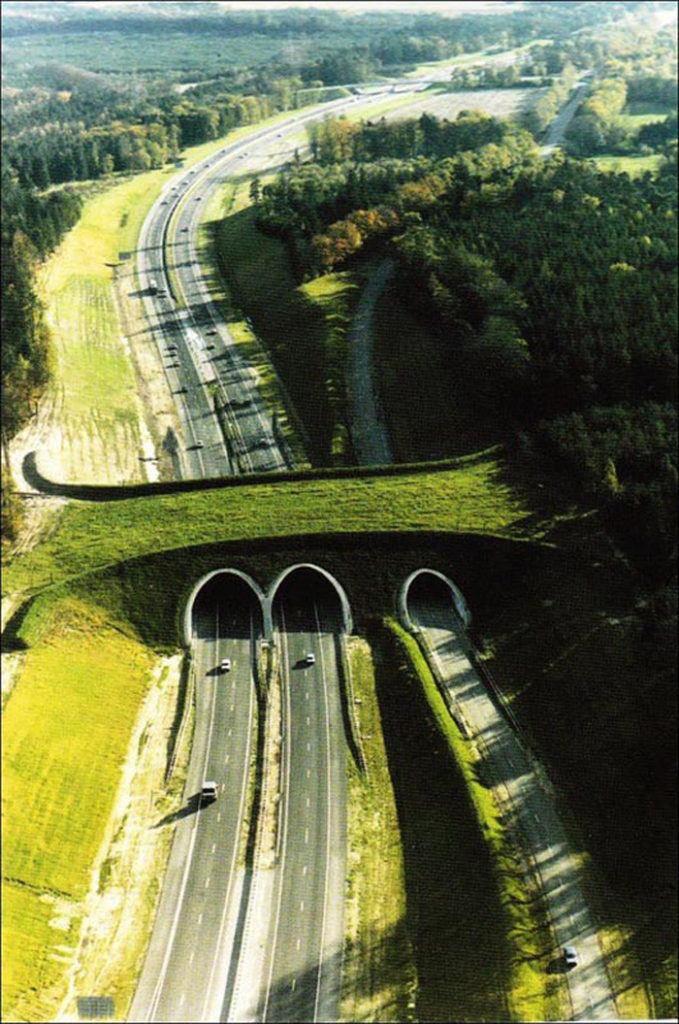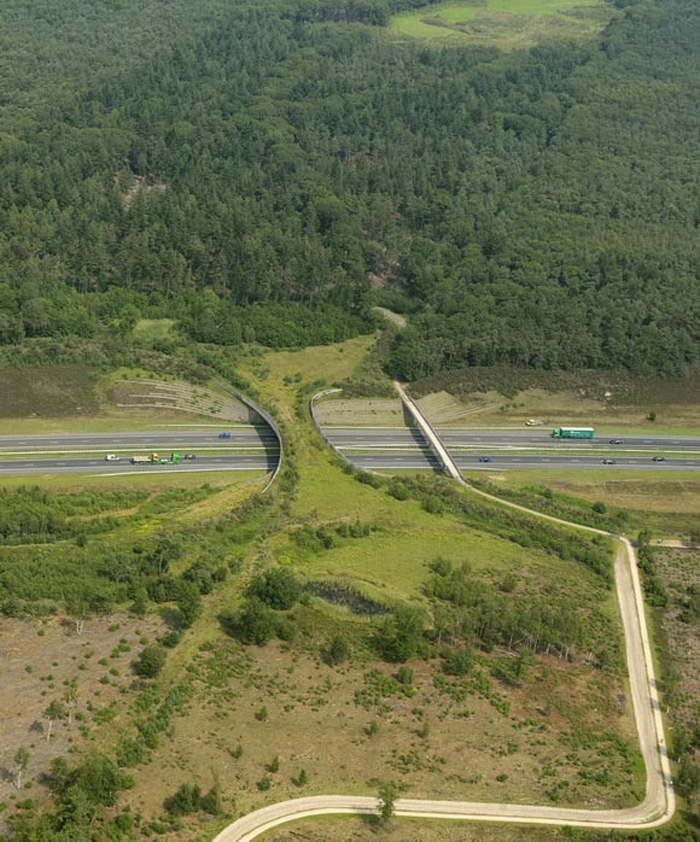 Wildlife crossings in Banff National Park, Alberta, Canada
Animal Bridge in New Jersey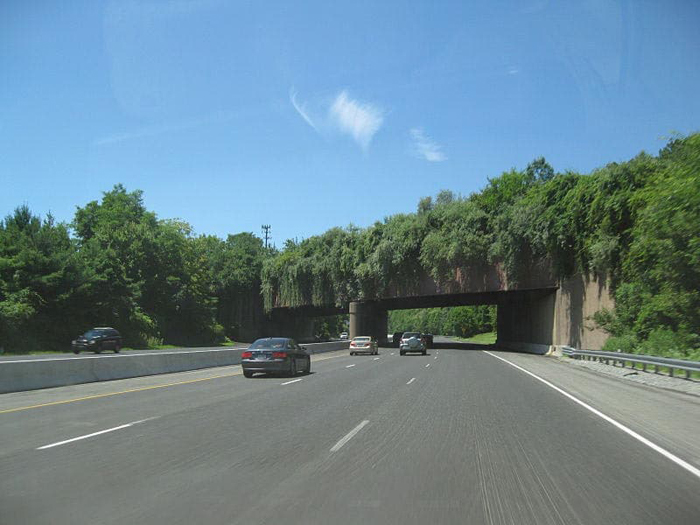 Animal's Bridge in Montana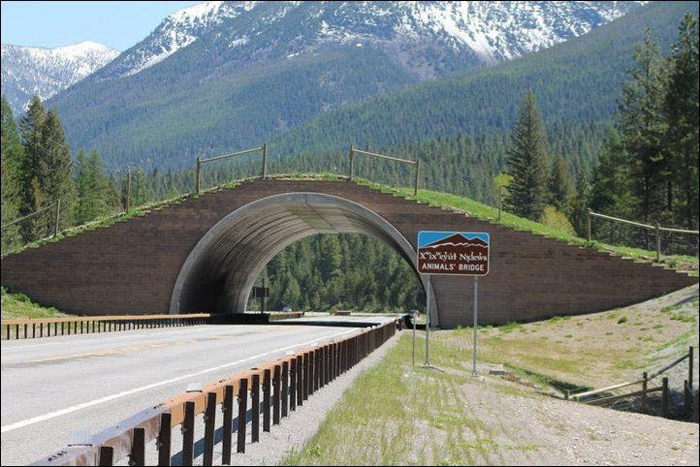 A wildlife bridge in Germany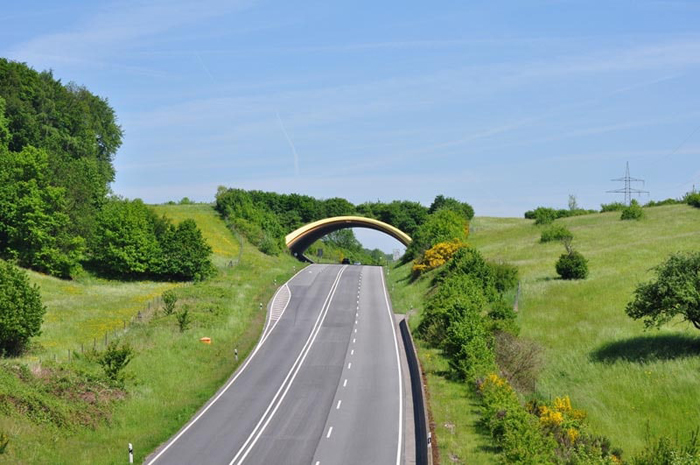 These bridges are not only meant for large mammals but for tiny creatures also. This wildlife bridge in Christmas Island, Australia is a crossing specifically made for the migrations of the small red crabs.