The more you look at it – the more majestic it seems. One of today's winners for the best cabin sweet spot is this rustic log cabin. What makes it even more interesting is that the interior has been crafted in such a unique way that every moment spent in this place feels magical.
The hard work required to build such one-of-a-kind cabin involved quality materials and craftsmanship, some of which include vintage pieces of American history, ranging from wagon wheels to farm equipment scattered all over the place. Truly amazing!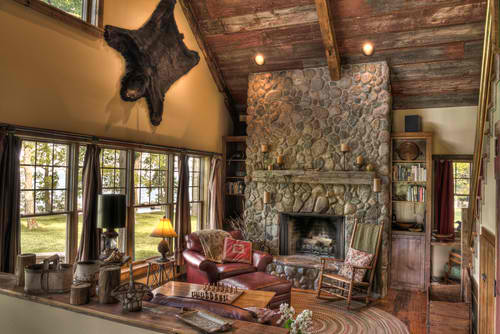 Field stone, wide plank floors, reclaimed lumber and a bear skin on top of it all, visitors left nothing but words of awe for the look of the place.
In addition, the log cabin has a fireplace made from natural stone, and is by far the most comfortable place to curl up with some tea or coffee, for some restful reading or a nice conversation. And that's not all – just take a look at the magnificent kitchen: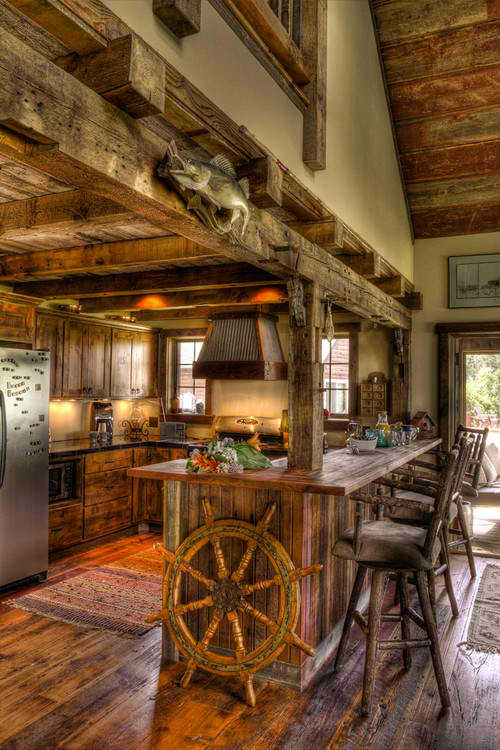 Last but not least we have the bedroom, which carries the rustic feel all the way to the top, with windows all over the place to soak in as much of the natural light as possible.