Most tiny homes built today look brand-spanking new but this home is nothing like that. It was built to look like it has been around for ages and that makes it amazing. Murphy & Co, a company from Minnesota helped with the concept and construction of this unique 860 square foot home near Minnetonka lake and what the achieved is unbelievable.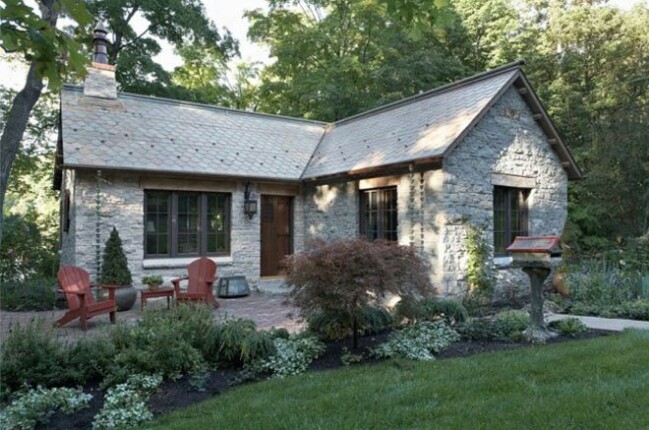 Nicknamed "The Gatehouse", this home as constructed using antique findings and reused materials for a historic feel. The roof is taken from a 1910's building in Pennsylvania and the limestone walls were scraps from the Lake St. Bridge.
The interior feels warm and cozy thanks to the earth dark tones and the beautiful leather and wood furniture.  The hardwood floors date from 1880's Wisconsin and were refinished to fit in perfectly in the home.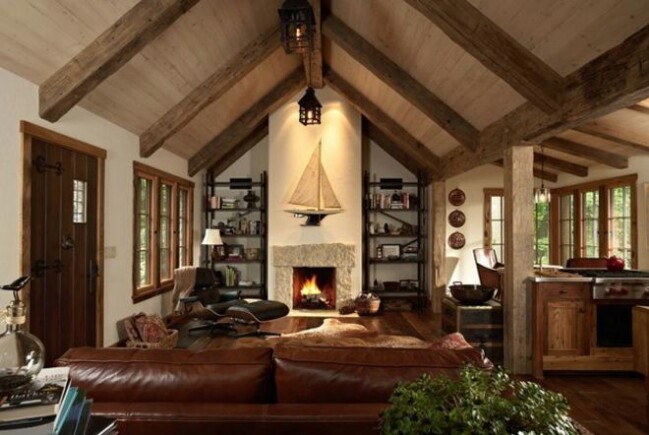 The beams are a century old dating from the 1860s and 1870s in Minnesota.
One of the centerpieces of the home is the fireplace. It was built using stone found in Iowa and was left intentionally looking rough and unpolished. The inside of the fireplace was also customized with herringbone stone.
Right next to the kitchen there's a very charming dining spot known as the "breakfast alcove" Windows surround the small table making it the perfect spot for a quiet meal.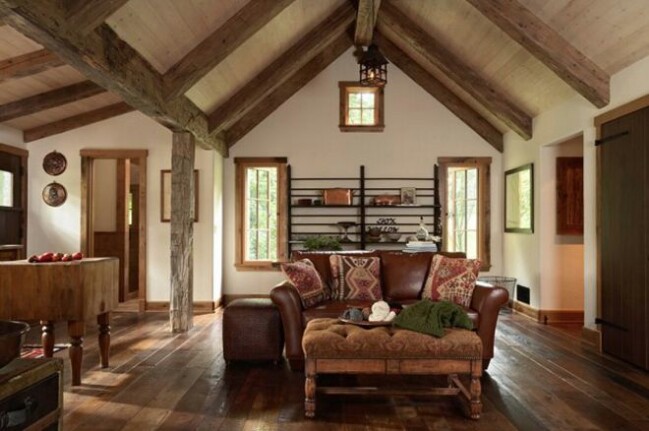 The kitchen is massive, taking almost an entire wall of the house with an extra-long stainless steel counter and custom made cabinets. The sconces that frame the large windows are quite charming. The kitchen comes with everything needed to cook a meal and you will be cooking surrounded by rustic charm.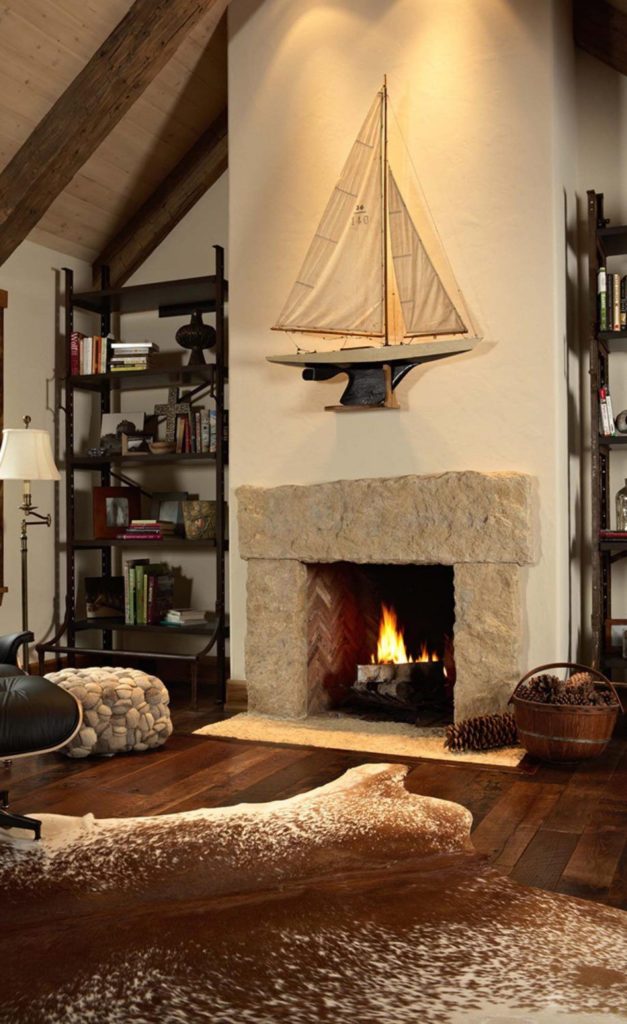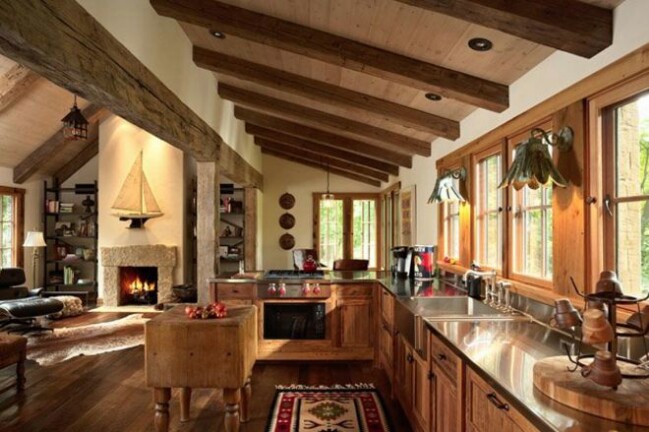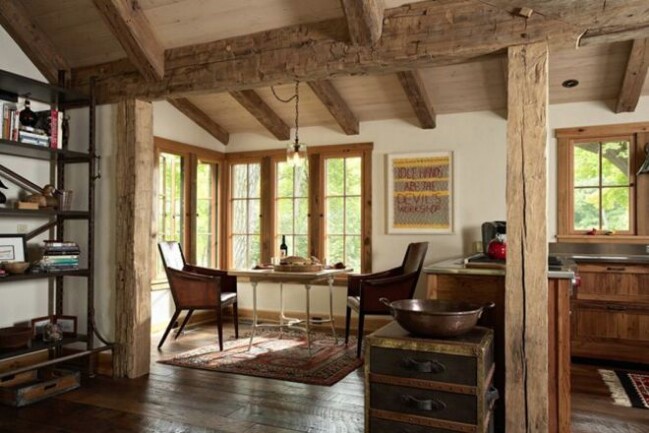 The same reclaimed beams are also used in the bedroom and the builders used some salvaged French Doors to make a special wardrobe to hold extra linens and clothes. The size of the room is perfect and it feels spacious and cozy.
The porch sits under huge oak trees and overlooks a pond.
This house looks like it's been around for a very long time even though it was constructed very recently. The builders did a magnificent job listening to the owner's wishes and making them come true.