A quiet place is always a good place. If you happen to want to get away from the noisy concrete jungle then we may have the perfect spot for you.
Ladies and gentlemen, what you are about to see below is a breathtaking and award-winning log home for the ultimate luxury vacation. Before we go into depth about how packed this place really is, it is worth noting that this log house ranch was ranked the number one Hotel in the world by the readers of the popular Travel and Leisure magazine back in 2014. And that award doesn't come without a reason, so let's dive in!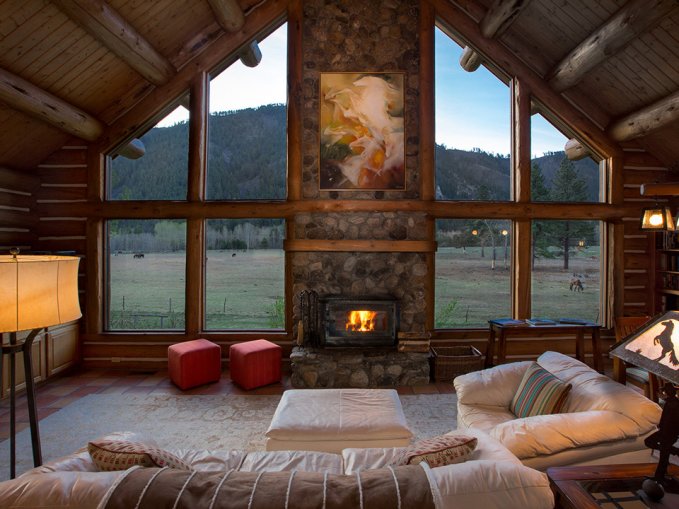 Approximately 75 miles south of Missoula, in western Montana, this ranch holds its ground surrounded by the sound of peace and the chirping of birds. To start off, the structure itself has a two story rock fireplace which serves as the main focal point of the living room.  Then there is a full-sized kitchen and dining area.
One step outside and we have arrived at the large deck, the perfect place for taking in the spectacular views of the sunset, as well as the neighborhood – which is mainly a view of fresh-cut grass and trees. And in case the weather feels too warm for your taste, there is always the hot tub right below to keep you cool.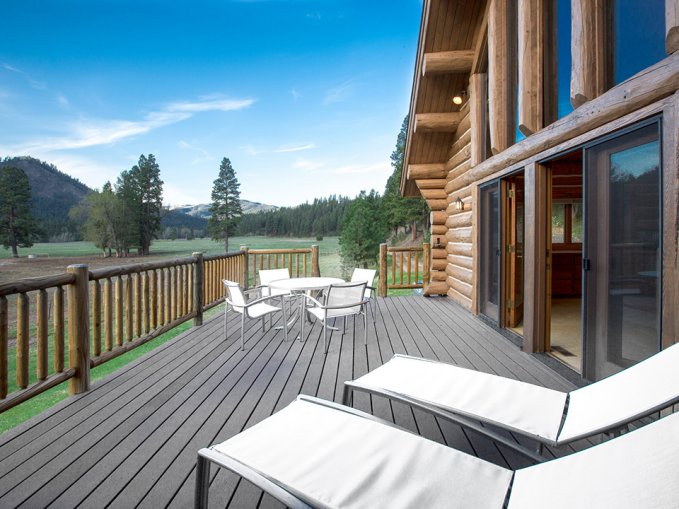 When night falls and it's time to sit back and relax, there isn't a place that is more comfortable than the bedroom suite, which comes with a signature log post king-sized bed as well as a bath featuring double-vanity and a double-steam shower for two adults.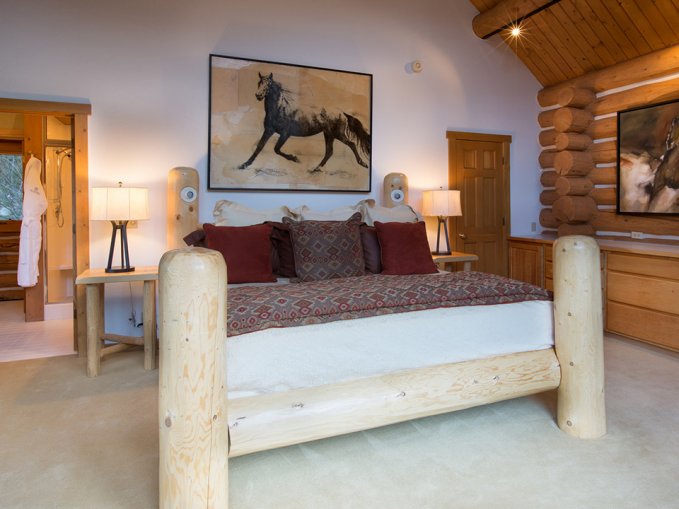 All in all, this luxury log house resort is for travelers that want to experience a romantic setting with one-of-a-king scenery, outdoor activities, wildlife as well as a boat load of privacy. Over the years, the cabin has went through various updates and improvements, some of them being a tennis court, pool, fitness center, fishing ponds etc. The possibilities are limitless at this cabin – even if you are into adrenaline packed sports – lawn games, archery, skiing, horseback riding, nature safari, hiking, fly fishing and so much more.
The Triple Creek Ranch cabin is available for guests anytime of the year, and guarantees for an unforgettable adventure!