This brilliant log home is 2,222 square feet and has three bedrooms and two and a half bathrooms. The first floor consists of an open area concept which includes a large room, kitchen and dining room. Also there is pantry, bathroom, main bedroom with bathroom and beautiful huge porch. There is an amazing loft on the upper floor and also two bedrooms. You can spot the great stone fireplace in the master room.
The pre-cut log kit costs $114,000 for the model known as Ironwood, but the full log package costs $183,100.
Take a look at the pictures and decide is it worth to have it?!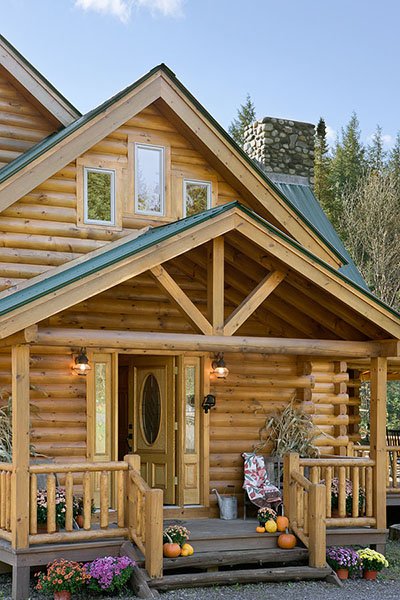 Inside the log home there are a lot of interesting and wonderful details.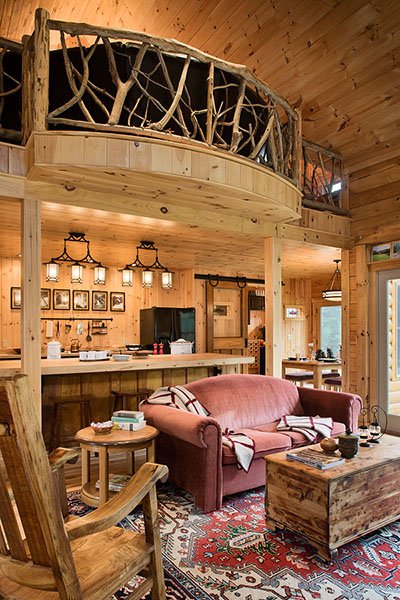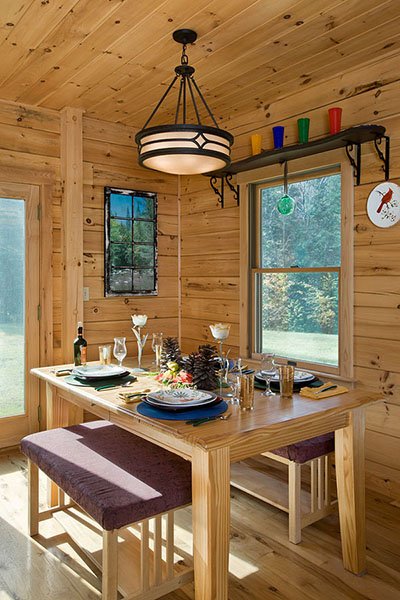 The kitchen is gorgeous and excellent if you enjoy cooking.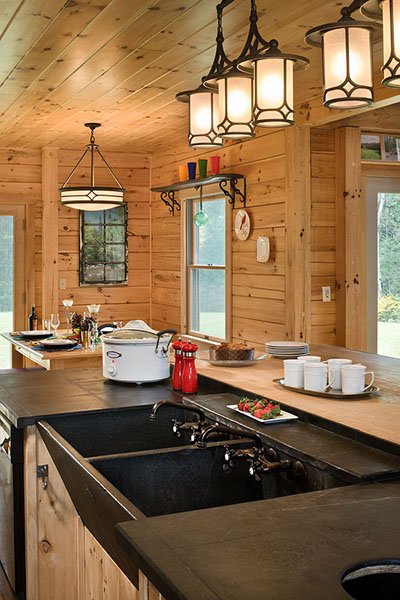 The bedroom has interesting details perfectly matches the whole interior.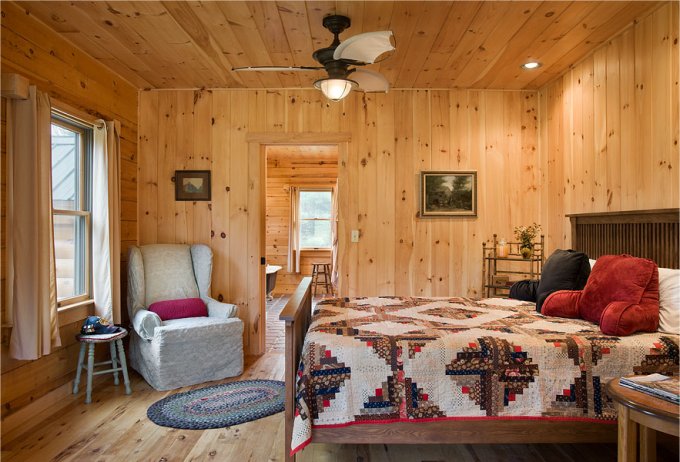 If you want to completely enjoy, then relax on the comfortable chairs outside on the beautiful porch.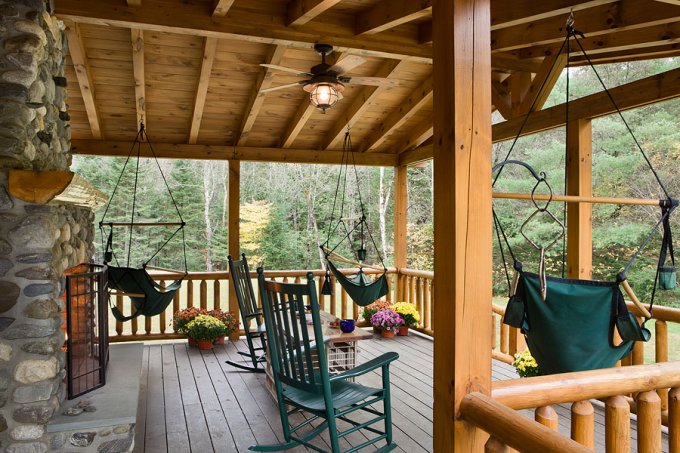 If you want more information about the log home, there is a floor plan below.