I would like to share with you all a beautiful time home that was shipped to a couple in Spokane, Washington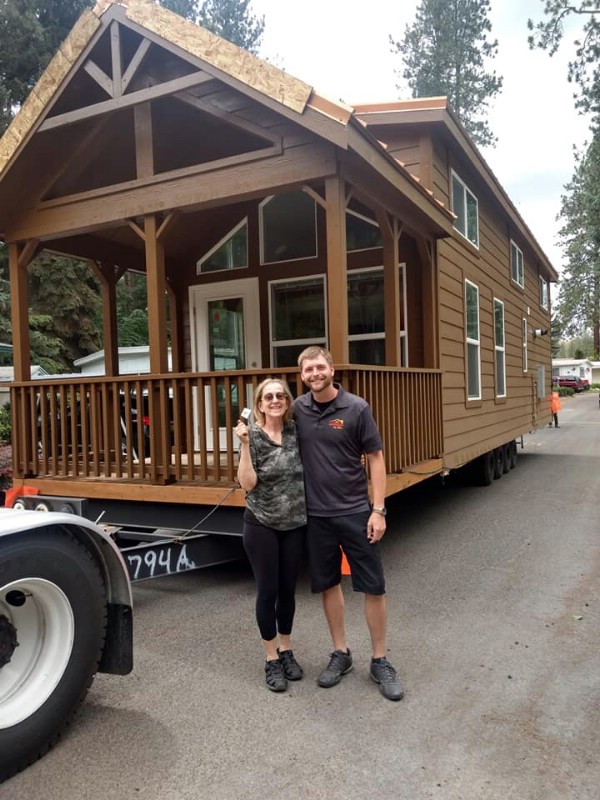 Often I only have pictures of the houses to share, but I managed to get pictures of the delivery this time. I have a lot of questions about the process of delivering tiny homes, including the places where they can be shipped to, how much does the shipping cost and whether they can be parked in specific locations.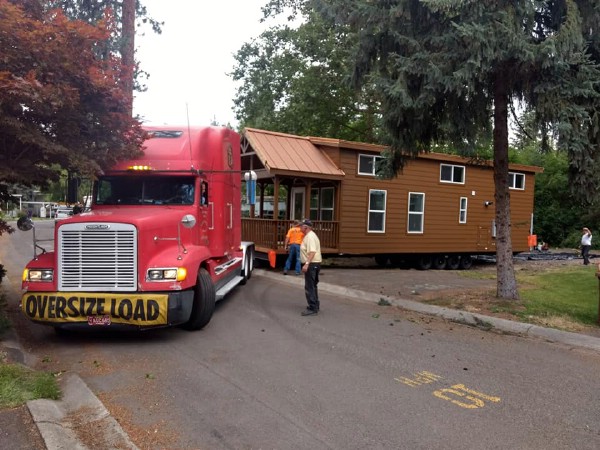 The home in question was created by Park Model Homes. The company took pictures of the delivery because the houses needed to be parked in a very narrow and difficult lot.
Even though that was the case, they managed to park the house without causing damage to the house or the surrounding lot.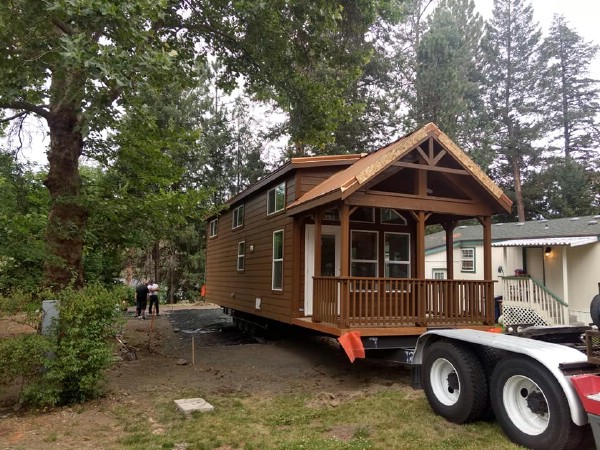 This photo shows that that the lot has a lot of beautiful nature on one side creating quite a scenic spot.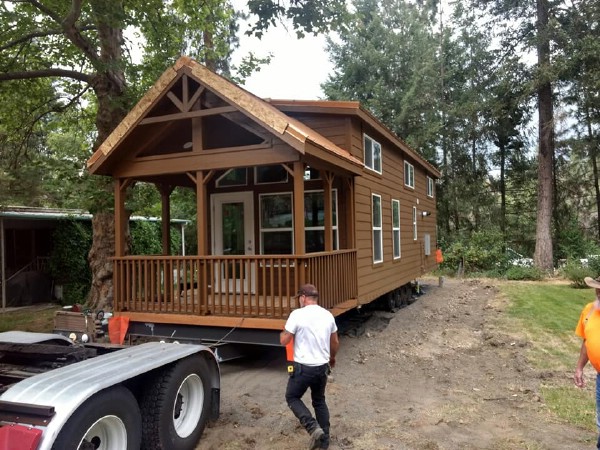 Usually I share photos with the interior of the home without people, but I think these photos give you a good idea of the scale of the tiny home.
The home was delivered with a fully equipped kitchen with a microwave, double sink and a cooktop. Take a look at the counter space in the foreground and the beautiful backsplash.
The owners also get to use a cool shower.
The rest of the bathroom looks like this, the little bit of countertop over the toiled doesn't create a lot of practical space but it can be used for storing washcloths or other small bathroom items.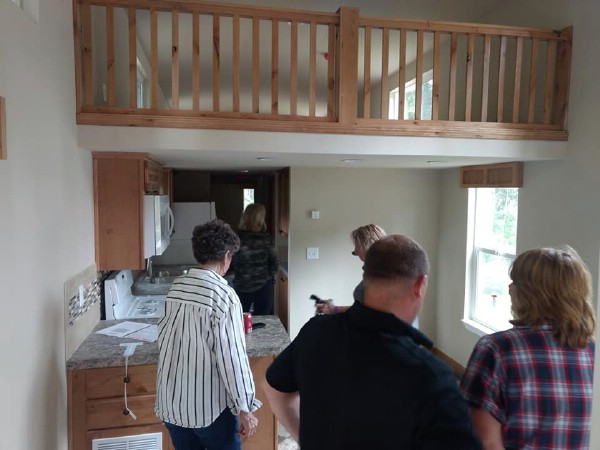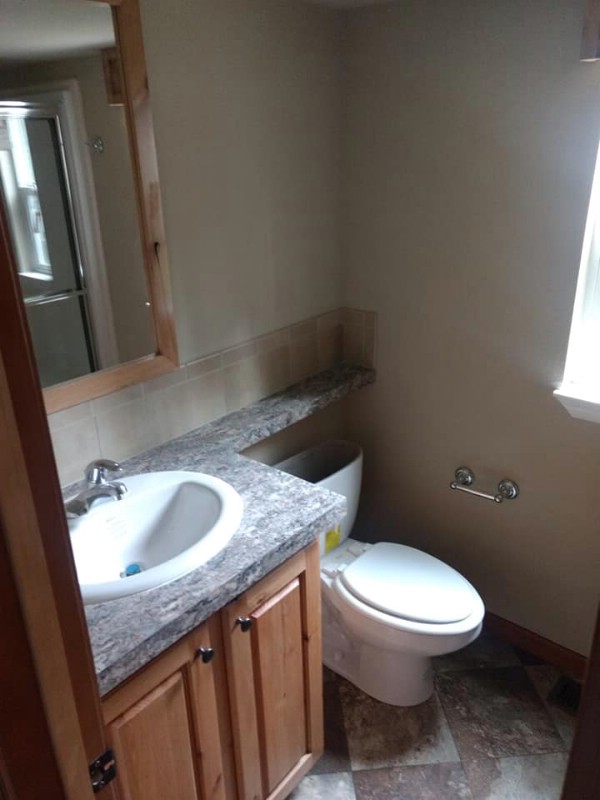 This is a view of the living area while standing in the kitchen. Even though the view is obstructed by the delivery truck, you can still see some of the nature behind it.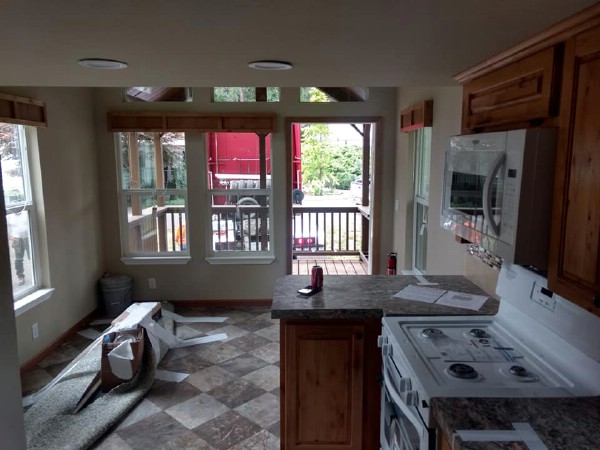 This is another exciting shot because you can really get a feel of the scale of the upstairs loft.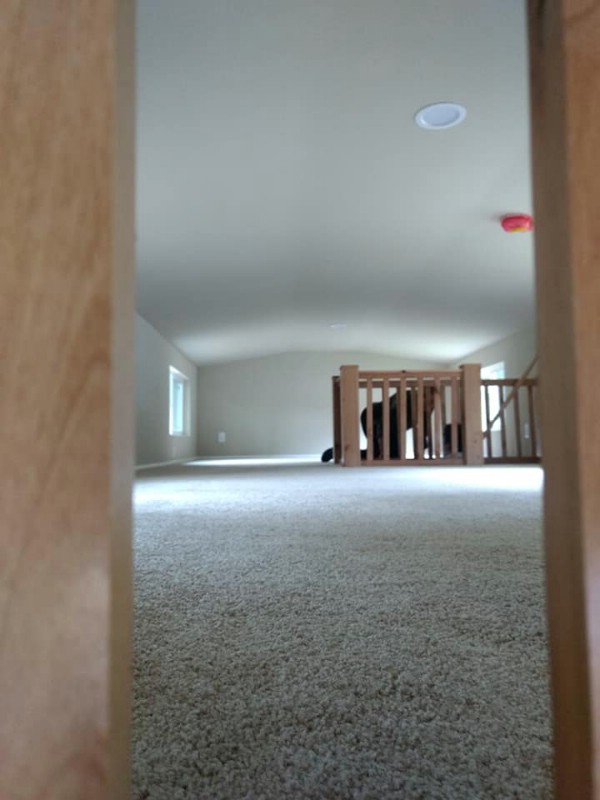 The kitchen again, this time without people in the frame. Take a look at the beautiful wood cabinets and the surprisingly elegant floor.