If you want to create some practical and cozy but you don't want to spend a ton of money, this cabin from Cabana Village is a perfect fit. Taking only a short few days to assemble, the cabin kits are very practical and will last probably a lifetime. The cabins are $5,000 and they come will all the materials you need to assemble the thing yourself. Included in the cabin kits you have sandwich paneling that has calcium silicate boards on the outside while on the inside the cement used is EPS which stands for expanded polystyrene and sand. The materials that these cabins are made of are both dynamic and durable and will probably last you a lifetime.
The plans are simple, stylish and cozy. The ceiling is pretty high and there are a lot of windows that allow a lot of natural light to enter. This not only works to warm up the cabin in summer months but It also cuts down the cost for using lights in these small homes. Included in the kit is also a deck that expands the over space. Even though these cabins are small they are perfect for a couple or someone alone using them as a vacation home.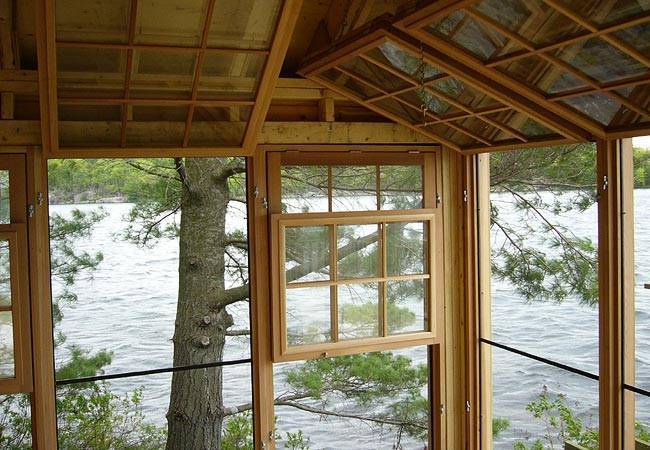 The cabins are perfect for some time away or they can be rented for some extra income on the side or as guest rooms in your backyard. A lot of people use these cabins as home offices or home gyms. They are also very good as artist's studios. The company gives you the option to modify any part of the cabin to suit the consumer's needs, plus you can paint the cabin any color that you desire to make it more personalized.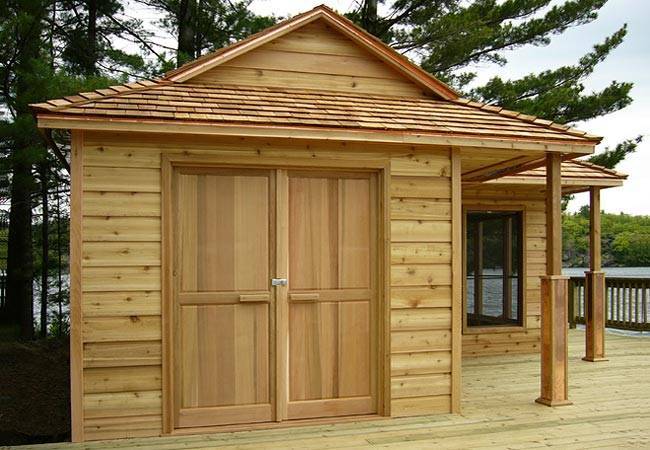 Cabana Village also offers larger version of the log cabin kits, you can check them out on their site. At the end log cabins kits are a very sustainable and sturdy things you can build in your own backyard. They are very well isolated and offer great inside temperatures in colder climates. You can also see on the site all the ways these cabins have been tested for their quality. Tests have been conducted such as water damage, fire damage, sound insulation and heat insulation. Because of the fact that log cabin kits are made out of 100mm cement panels it makes them very energy efficient. Now how would you use one of these cabins and what kind of décor would you add to make it your own?