This cottage plans which are 24 foot by 20 foot would be great for just about anyone. A couple or a family would have a very comfortable vacation in this cottage. Also it is a very great idea to use this cottage for renting. The cottage has a very modern looking design. With a slanted shed roof, the cottage has a more modern look which is like an updated version of the traditional style of cottage. The layout involves two bedrooms, a bathroom, a living room and a fully equipped kitchen with an eat-in dining room. Basically it has everything a vacation cottage needs. The living area is 480 square feet. The cottage design is very popular for its twin bedrooms, nice activity area and the covered porch on the front. The big windows at the front add more light and the illusion of a larger space, and the place is kept warm by a small woodstove that spends very little fuel. This design is also amazing because of the ease of building it in remote areas.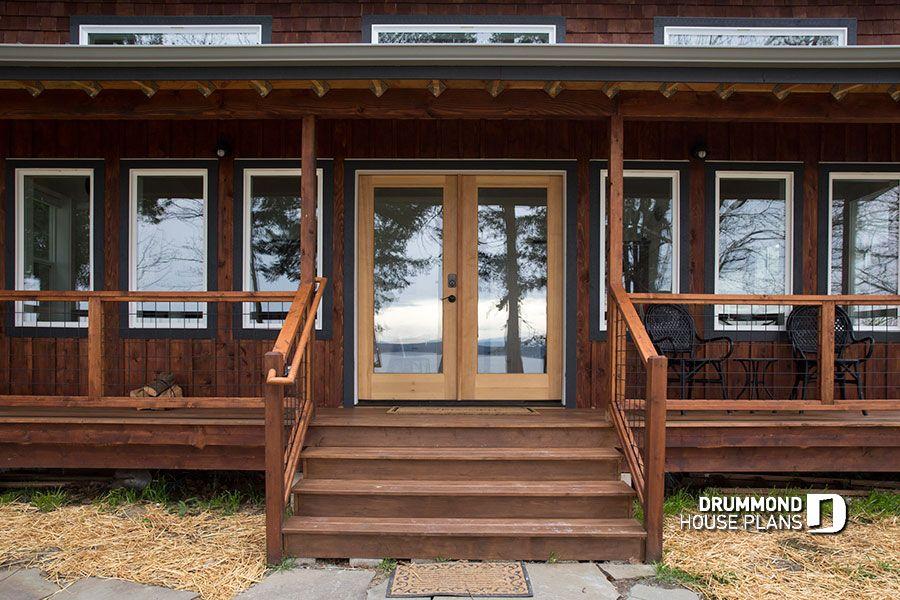 Even though they are small, cottages don't have to make everything tight and cramped for their resident. What's interesting is that these small cottages provide even more benefits then their bigger counterparts. A big factor to consider when building a cottage is the size which increases the costs to maintain it as it goes up. This means that a smaller design, which takes up a smaller area on the property will cut your expenses by half and at the same time free up more space for other things. Cabins like this also require much less power consumption and fewer electrical fixtures. There will be no worries about wasted space and the use of water and the vacuum cleaner are reduced, saving you money in the process. Tiny houses will always lack space but that doesn't mean your comfort or privacy is going to suffer. You can always change the surroundings of the tiny house regardless of how small the homes. Also you can have fun decorating and making your own cottage unique without needing a interior designer to do it for you.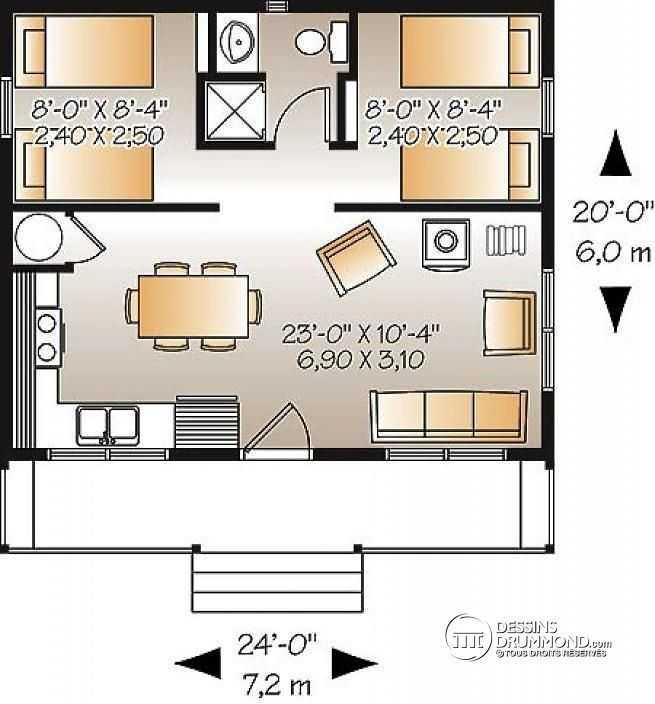 One of many, you can find a lot of design plans like these on the Drummond House Plans website. Their site has a great variety of designs for tiny houses and tiny house designs that you can customize and make your own. They offer different styles, sizes and designs. As a matter of fact you don't even need a lot of space in tiny cabins especially if you are only going to use them for vacation. Even if you would use the cottage for living full-time it wouldn't be much of a problem because there is enough space here for a tiny home even. You just have to be clever about organizing things and making sure everything has its proper place.