Many children have heard this question from their parents at one point in their lives: "If all your friends jumped off a bridge, would you jump too?"
This question serves the purpose of teaching us to think for ourselves. The question is not very inspiring, but this man in California is. Alek Lisefski, a web designer shows us that all we know about house building is somewhat wrong. Instead of accruing hundreds of thousands of dollars in debt, he managed to build his house for the low price of 30,000 $. It's fairly small 8x20ft, but that is what makes it amazing in a way. It's tiny, mobile and looks so amazing a lot of people would give anything to live in it for a day.
Wanting to change the focus Alek decided to build this tiny home. "Inhabiting such a small space will force me to live in a simpler, more organized and efficient way."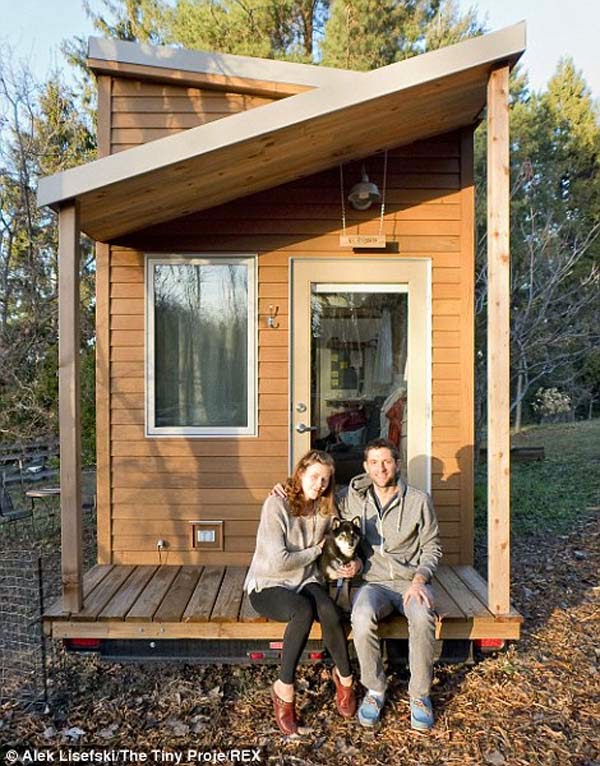 He lives with his girlfriend Anjali and their dog Anya.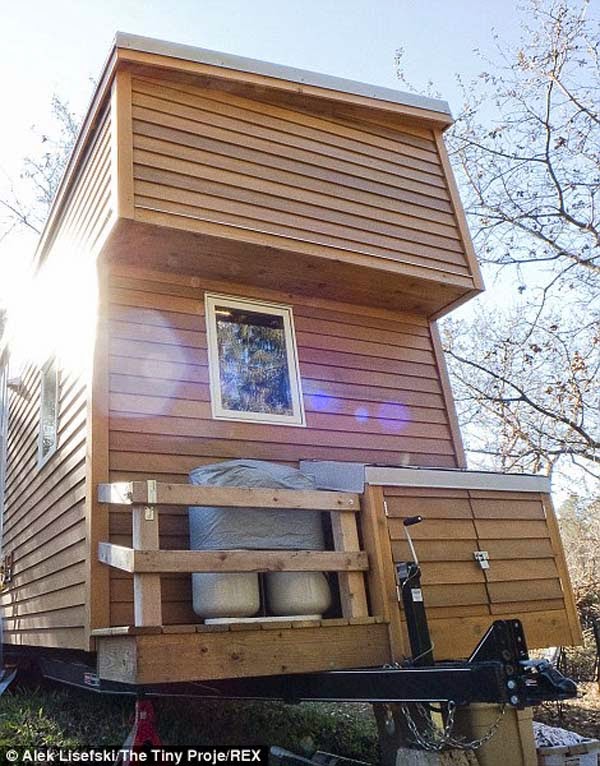 He built the home on top of a trailer in Iowa.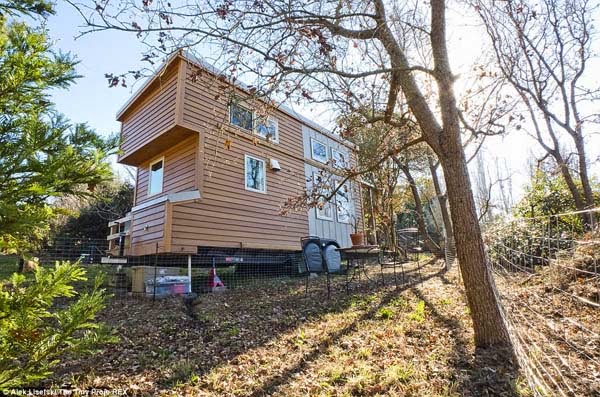 After it was finished he moved the house to California where the family still lives.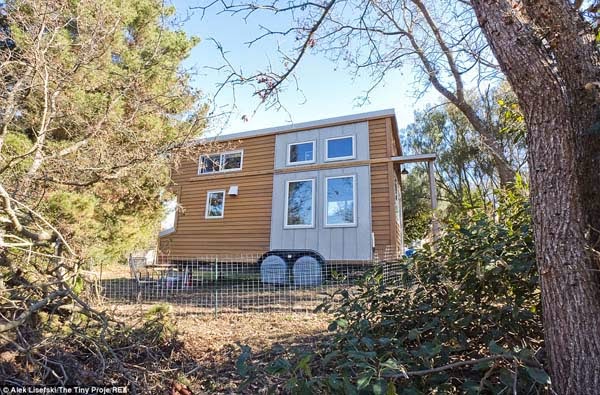 Now he can travel and spend his money on leisure instead on debt.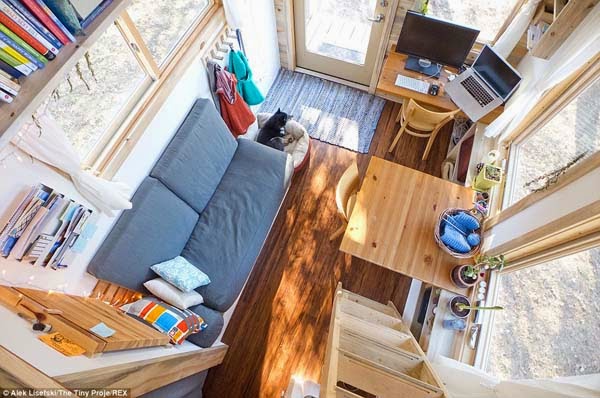 A huge benefit of the house is that it won't distract him from his work.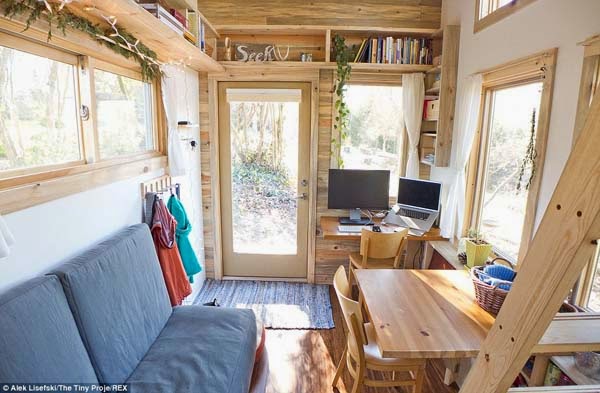 Plenty of natural light makes the house seem bigger somehow.
The smart design of the home makes it feel more spacious than it is.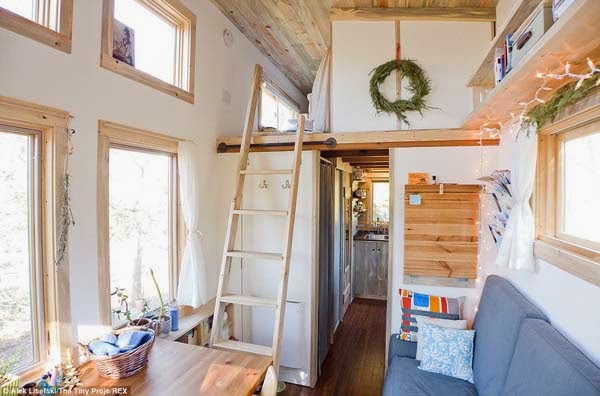 Every part of the house has a function.
They even have a tiny kitchen.
Drawers hide pantry shelves and spices.
The walls have many shelves to help with kitchen storage.
Although tiny, the bathroom is very functional. The sink and shower take just the right amount of space.
They have a loft on the second floor.
They use it as a bedroom with a full mattress.
Far from oppressive the tiny space is snug and comfortable.
And they have room for a closet in the wall.
Not everyone is into tiny houses, but they are growing more and more popular. A lot of people have realized that the square footage of your house is not an indicator of your happiness. Instead of going in huge debt to afford a huge home, these people are saving money and building their dream houses at the same time.
Even if you don't think it's for you, we wanted to share Alek's cool little house.